I was always going to travel.
Whether it was on my own or maybe with a friend (or boyfriend as it so happened to transpire!). It was something I always wanted to do, and always planned to do.
Having met Pad 5 years ago and after realising we both wanted to make our travel dreams happen, I felt so privileged to be able to share such a life-changing experience and such an exciting adventure with someone who I loved so much. Not many people get to do that, and now I can't imagine seeing the world without him by my side.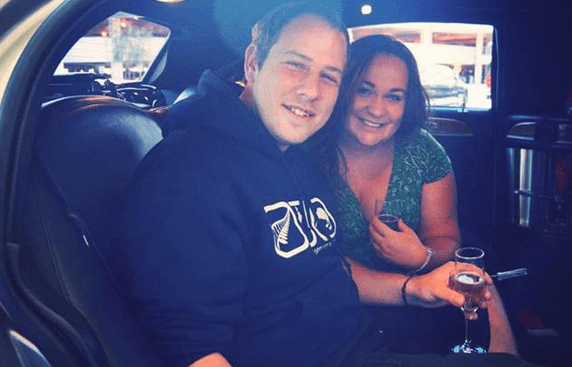 But it's not easy, and travelling does test your relationship unlike any other life-experience or situation can. It's almost like a pressure cooker for relationships, and we found, even after only a year travelling together, that we managed to cram in 5 years worth of experiences. Our relationship became so much stronger in our year travelling, than it ever was whilst we lived in London, and that is a gift in itself.
So I've been wanting to write about this for a while, and offer up a bit of personal advice to other couples planning on hitting the road together. But this doesn't just apply to romantic couples, I think a lot of this advice (albeit, maybe not every point I'll make) also applies to friends travelling together too.
1. Be patient.
This is just common sense, but you need to always have patience with your partner and with yourself. Pad and I were constantly with each other 24/7 for around 9 months – and we leant on each a lot. In every day life, you'd probably never spend this much full-on time with each other, so having that patience is really important. Be quick to forgive and don't linger on things that get in the way of you enjoying your experience together.
2. Play to your strengths.
Different people have different skills, so make sure you identify these. Pad always keeps hold of our passports of and documents when we take flights because airports stress me out enough, what with my fear of flying. Having to worry about passports and boarding passes on top of that would push me over the edge! On the other hand, I love to plan and organise things – so the majority of the planning and the routes we took, were organised by me months before we even left.
3. Understand and accept that things will go wrong.
When you travel together, the likelihood is, one of you is going to get ill or injured – or whatever else could possibly happen. During travelling I managed to slice open my finger whilst zip-lining, get stomach flu twice and get terrible "I need to sleep all day" jet-lag in more than a few destinations. These things could have ruined the trip if we'd have let ourselves get worried or worked up – but we just let it pass. When I had stomach flu, Pad looked after me so well and I was so thankful to have him there, otherwise I would have been a miserable mess. When I sliced open my finger and got lumbered with a £98 medical bill,  it would've been so easy to feel sorry for myself – but Pad made me see the funny side and in the end it was kind of hilarious. Always force the other person to see the bright-side, and keep each other smiling. It could always be worse!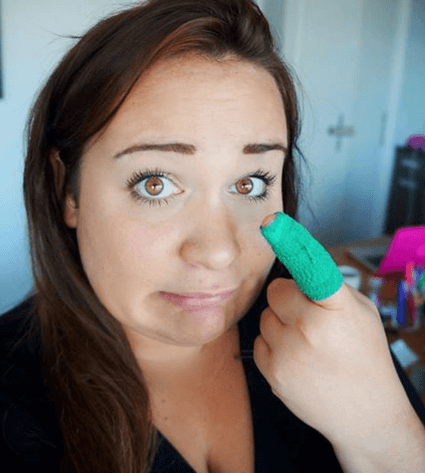 4. Be a team. 
Leave any selfishness at the door, because it just doesn't work when you travel together as a couple. If you have a team mentality about your relationship, then things become naturally easy, and suddenly those little problems don't matter anymore.
5. Find your triggers.
Every relationship has certain triggers which might cause stress or worry or arguments. Saying that, Pad and I are pretty lucky because we very rarely argue anyway. However I would still go out of my way to avoid a situation I know might cause tension. Sometimes it's as simple as arriving at the airport with plenty of time to spare (so you don't need to rush each other). For lots of couples it's the financial side of travelling that can cause stress, so make sure you've sorted this and budgeted thoroughly before you leave. By doing this, hopefully it will never be an issue, and will never prevent you from having fun.
6. Other couples make great company. 
We travelled with our amazing friends Harriet and Ben for parts of our trip, and they made fantastic travelling companions. Travelling with another couple means you create a nice balance as a group, and it means no one is ever left out or isolated. On a more practical side, it also means when the girls want to go shopping – the boys can go enjoy a pint. Then everyone is happy.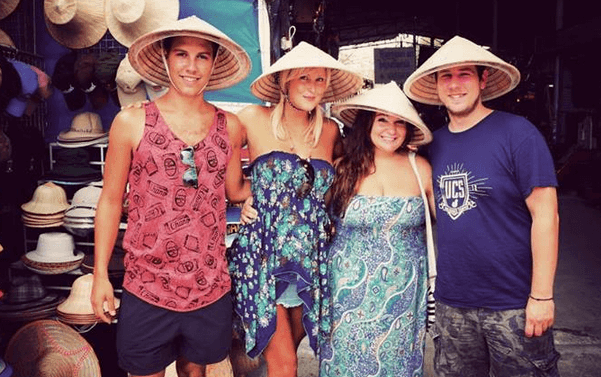 7. Realise that it's OK to be different. 
Some days it's OK to spend time apart. It's normal for you to want to explore something, and for it to be completely uninteresting to your partner. This usually happened with shopping for us…. I love shopping and bargaining and wandering aimlessly through markets and shops. Whereas Pad could just as happily give that a miss. The moment you realise it's OK to spend a few hours apart here and there, it'll take the pressure off. I wouldn't expect Pad to fake an interest in shopping just for my benefit – I'd much rather he spend that time doing something that makes him happy.
8. Surprise each other. 
Keep surprising each other and keep making those little romantic gestures. Pad surprised me in Las Vegas by booking a Limo to pick us up from the airport, which was wonderful… and it meant so much that he'd thought that far ahead, just to make me smile. Try and keep making an effort too, for example, every few weeks take yourselves out for a nice meal and dress up in your best clothes and treat yourselves.  It can be easy to forget to go on 'a date' when you travel together – because you're with each other all the time anyway. But I think it makes a big difference, and those nights are often the ones you remember the most because they felt special.