So when you've lived in a big city like London a long time, you learn to avoid the touristy areas… especially on your time off and during the weekends. It's not that you don't like tourists – but sometimes it can make your life a whole lot easier when you don't need to worry about tripping over suitcases on the tube, and getting stuck behind a family of 8 lost tourists when you're in a rush.
Anyway, you begin to learn, that locals have their own alternative versions of most things tourist do! So here is my list for London. Handy for tourists wanting to branch out a little, or London locals who want new places to explore!
For a picnic in the park
Tourists go to: Hyde Park
The locals choice: Almost every local neighbourhood in London has it's own green area or park, so for something a little less touristy and more in touch with normal London life try and find one of those instead. Clapham common is one of the most popular in South London, but if you insist on staying north of the Thames, then Regents Park or Holland Park are great alternatives. If you fancy making that extra bit of effort, Kew Gardens or Richmond park are beautiful and take about 40 minutes from central London on the district line.
For amazing steak
Tourists go to: Aberdeen Angus Steak Houses
The locals choice: Probably (for me anyway) Hawksmoor. Aberdeen Angus steak houses can be found on every corner in the tourist districts of London, but if you're after a fancy meal and an amazing steak – you could do so much better! Hawksmoor goes beyond the expected – and I've never once had a single thing to complain about after visiting. They go above and beyond!
For a foodie experience
Tourists go to: Borough Market
The locals choice: I love Borough Market but it's no exaggeration to say it's one of London's busiest tourist attractions. Instead head to quirky Brixton Village where you'll find a slightly more authentic London experience, with some truly great food choices. My favourite? Franco Manca's Pizza…. the best pizza in south London for sure! If you're not feeling Brixton, then Chelsea (right outside the Saatchi gallery) holds a weekend food market too full of organic and home-made goodies.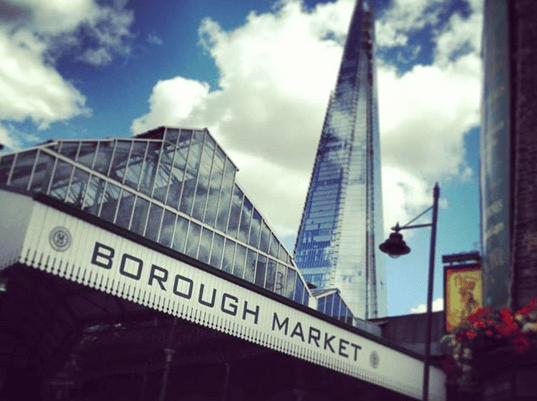 For Primark
Tourists go to: Oxford Street
The locals choice: OH MY GOD STAY AWAY FROM OXFORD STREET! Instead, go (literally about 10 minutes down the road) to Tottenham Court Road Primark instead. IT'S BIGGER and BETTER and there are about half as many people in there – which means no broken ribs. Wahoo! You'll even get to try stuff on in this Primark (because unlike the Oxford Street branch) you won't need to queue up for 40 minutes to use the changing rooms.
For an incredible view
Tourists go to: The Shard or The London Eye
The locals choice: You don't need to pay loads of money for a breath-taking view of the London Skyline. There is a shopping centre next to St Paul's cathedral called One New Change, which has a pretty spectacular rooftop terrace (and it's free to go up there!) which potentially tops both of the touristy views (in my opinion anyway).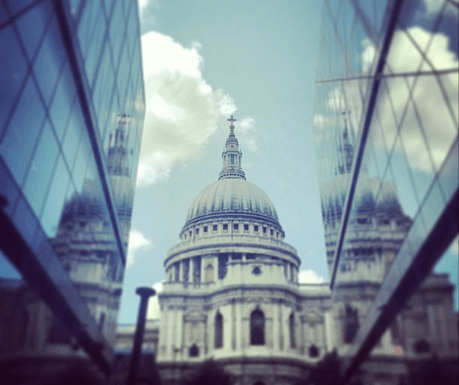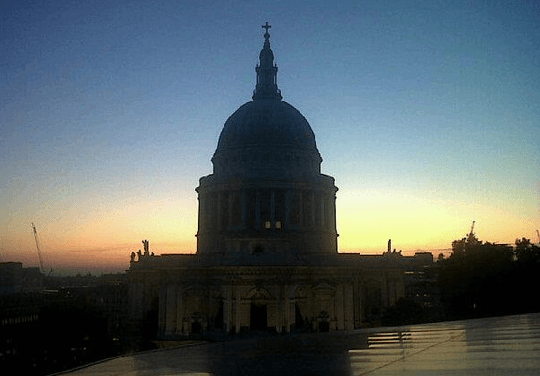 For quirky shopping
Tourists go to: Camden Market
The locals choice: Head to Brick Lane instead of Camden for a more relaxed experience without all the crowds, but with equally quirky shops and retailers. Brick Lane is found in quirky Shoreditch, so you'll have plenty of places to explore afterwards too.
For a night at the cinema
Tourists go to: Imax at Waterloo
The locals choice: There's nothing wrong with the Imax (it's pretty epic actually!) but it's definitely a treat and the prices reflect that. For something a bit more affordable (but equally as awesome) head to The Aubin Cinema in Shoreditch (sofas and arm chairs!) or the Ritzy in Brixton… those little independent cinemas are so much more fun than the average!
For dinner by The Thames
Tourists go to: The Southbank
The locals choice: Head out to Hammersmith or Putney for something a little bit more 'local' but equally as delicious. Instead of the big food and restaurant brands you'll find on the Southbank, in Hammersmith and Putney you'll find traditional pubs and riverside beer gardens. I used to live in Hammersmith and my favourite riverside pub was The Crabtree.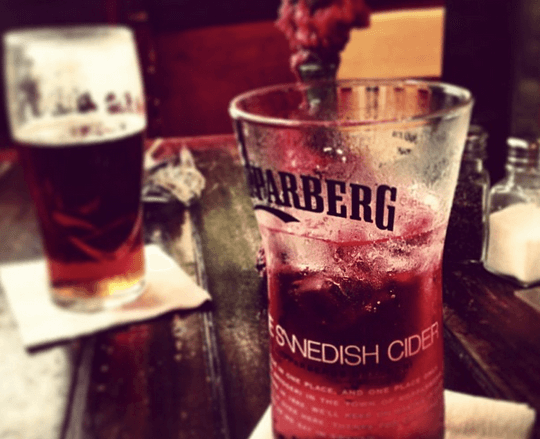 For London from the river
Tourists go to: A tour company
The locals choice: The Thames Clipper of course! Instead of forking out (probably around £30-40) for a water-tour of London, use the Thames Clipper instead. This boat serves all the main areas of the Thames from Embankment all the way to Greenwich, and even has food and drink on board to purchase! You can hop on and off and even use the balance on your Oyster card to pay for your ticket. Just be sure to avoid using it during rush hours, because this is what many locals use for their commute to work – so it can get pretty busy during peak times!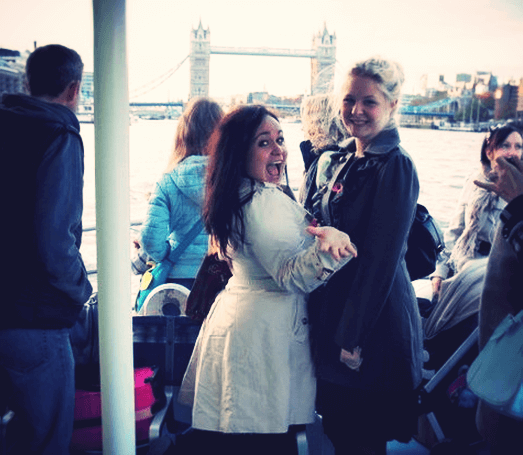 For something a bit special
Tourists go to: A West-End show
The locals choice: There are loads of things to do in London and all the west-end shows are incredible, but I'd recommend (for something a bit special) to go to Harry Potter World! Sure, it's located a bit out of London in Watford Junction, which is why a lot of tourist never make it there, but it's relatively easy to find and it's worth the effort!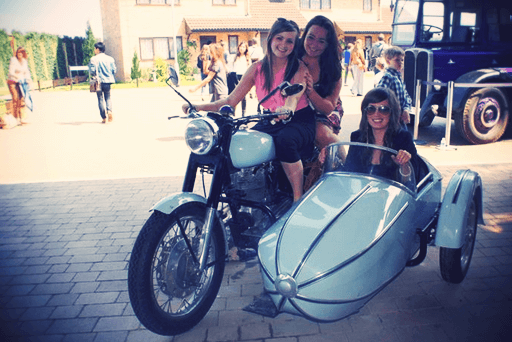 Where are your favourite spots in London, when you want to avoid tourists?
Did you enjoy this post or find it helpful? If so I'd love if you could spare a second to vote for me in The Cosmopolitan Blog Awards 2014. Just click here to get to the voting site. Thanks a million!