Just a quick post today – I thought I'd put together a list of some of my favourite cafes and restaurants in London. For my boyfriend and I, the restaurants and eateries in London are definitely one of the main reasons we love living there.
So here are a few of my favourites places in London!
There's nowhere quite like it. If you like cupcakes, welcome to your new second-home. I'd go for the Red Velvet cupcakes above any of the others, and then a big slice of their amazing Rainbow Cake. Yum.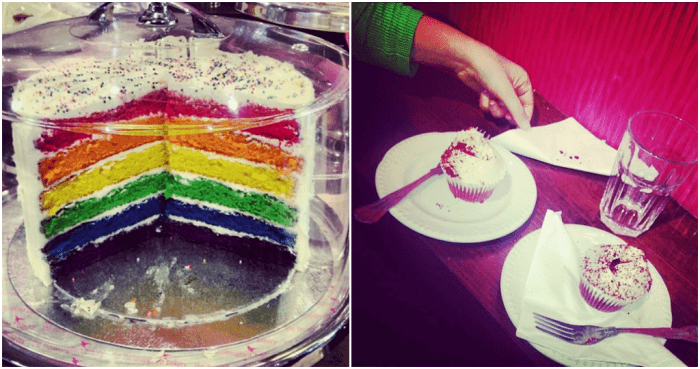 My favourite pizza place in London, their pizza dough is unrivalled. There are branches in Brixton, Balham, Chiswick and other suburbs. Their lemonade is also awesome. And their chilli sauce too.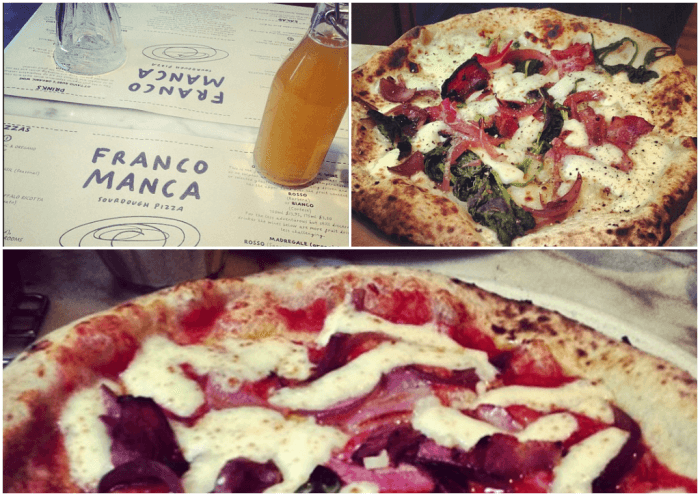 Red Dog Saloon
If BBQ  and burgers are your thing, then Red Dog Saloon is where you need to be headed, they have one in Old Street and one south of the river in Clapham too. The Wing Platter is a must-have (don't go there without trying the chicken wings, because they are epic). For mains, get yourself a burger or one of their sandwiches. *Drool*
Sometimes you really need a Sunday roast dinner, and when that time comes calling – then a restaurant called 'Roast' seems the obvious choice. The roast dinners are amazing (of course) but the starters are delicious too. Especially the courgette spaghetti and the scotch eggs.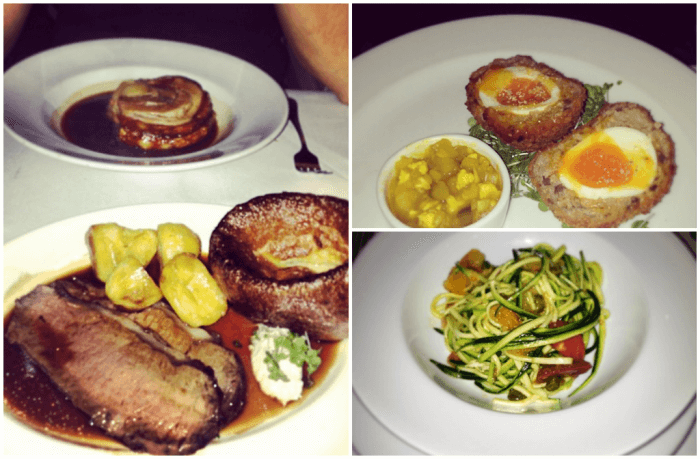 This is a firm tourist favourite as there are loads around the centre of London. It's a great choice if you want somewhere to pop into for dessert or something sweet. As the picture below probably shows!
Jamie's Italian
If you want to dine out somewhere nice, but at an affordable price, then Jamie's Italian is a really good choice. There are loads around the country (it's not just a London thing), for example – the branch in Bath is just gorgeous and definitely my choice for dining out in Bath! The one in Piccadilly has to be my favourite though, I love the cosy homely feel the decor has.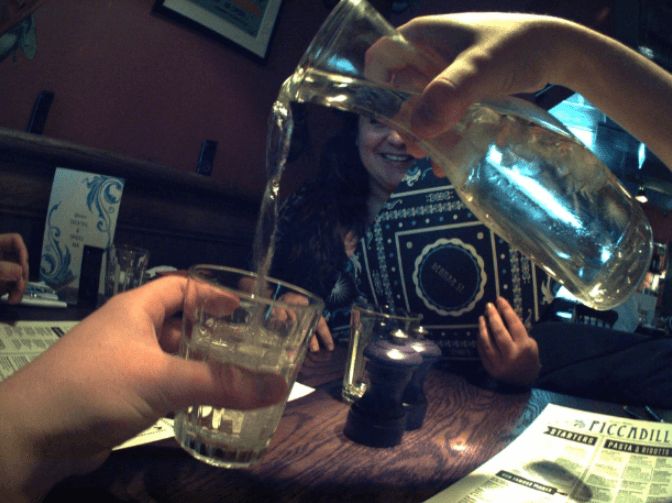 This place is right round the corner from my office, and our go-to Friday lunch treat. It's amazing, yummy, fast and the staff are uber friendly. If you're in Soho area, or near Piccadilly Circus and fancy eating like a local instead of in a crappy over-priced tourist cafe, then GO HERE. You won't regret it.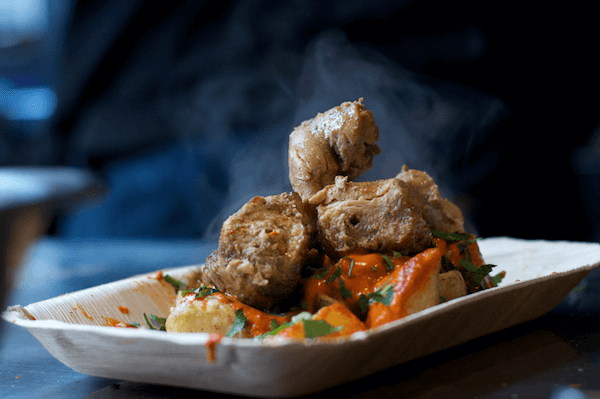 Hawksmoor
And the award for 'my absolute favourite steak place in the whole world' goes to Hawksmoor. It's highly priced – but what you get is amazing food and amazing service too. It's a treat, but if you can justify it – DO IT!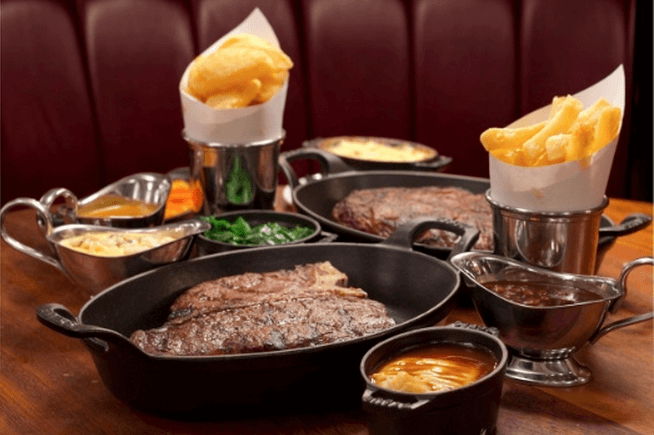 And a few more suggestions…
Busaba – My favourite Thai restaurant in London – cheap and DELICIOUS
Five guys – Fast food, prepare to queue. Awesome burgers USA-style
Cafe Pacifico – Cute mexican restaurant with massive menu
Bodeans – Really good American BBQ food, a lot like Red Dog, but not quite as good in my opinion. Still worth a trip though!
Borough Market: A haven for food lovers. If you can't find something here you like – then I seriously question your sanity.
Ottomans, Hammersmith: Awesome for takeaway or to dine in. I wish I still lived near this place, we used to go every week!
Where are your favourite places to eat in London? Do you have any London restaurant recommendations to share?
Did you like the photos featured in this blog post? Don't forget to follow me on Instagram @TheWorldAndThenSome where I post lots more gorgeous photos from my travels!