I took just over 3000 photos in Australia… But here are a few of my absolute favourites from the month we spent there. Enjoy!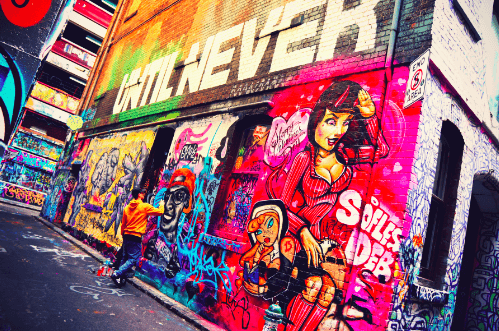 Melbourne Street Art: For me the photo above just sums up the colours and vibrancy of the street-art scene in Melbourne. It's probably the most colour photo I've ever taken and would look incredible printed on a canvas when I get home!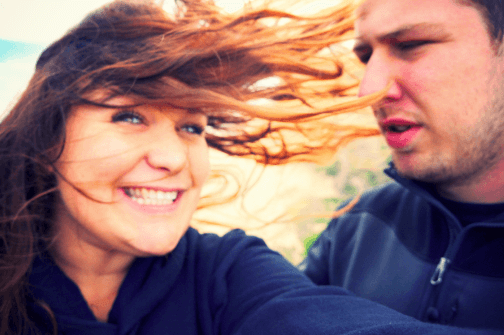 Caught Out Selfie: When we headed down the Great Ocean Road we had a kind of windy day weather-wise. This photo was meant to be a standard smiley-shot but the wind caught us out. I love it. It makes me smile every time I look at it.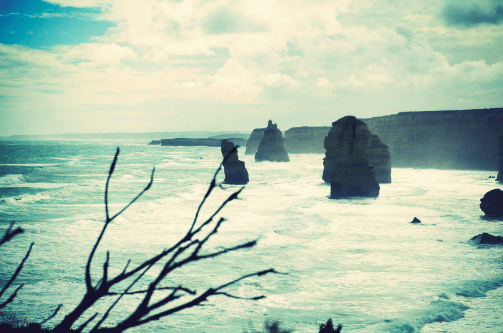 The Great Ocean Road: The 12 Apostles was one of the most awesome and powerful views we saw during Oz, and this was my favourite shot I took that day. It looks magical and almost like the very edge of the earth.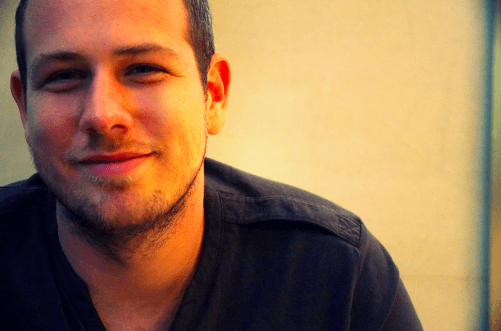 Paddy: Because it wouldn't have been half as awesome without him there beside me. And I like his smile.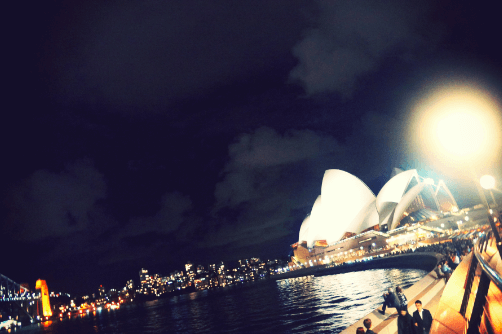 Sydney Opera House: Our favourite spot in Sydney – and what a stunning place to spend an evening. I love this shot and I'm already counting down the days until we get to return to where it was taken. 
Jon Quinton: I'm afraid you really had to be there to appreciate this one.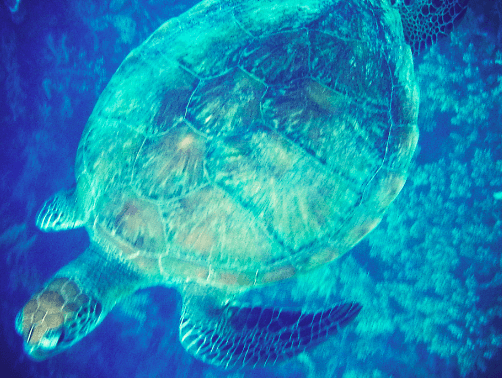 Sea Turtle: Because moments after I took this it swum right up infront of us and I got to touch it's shell. It's was a magic moment – and this photo sums it up perfectly. Plus, this whole day I was pleasantly surprised my cheapy $30 underwater camera actually worked. Bonus.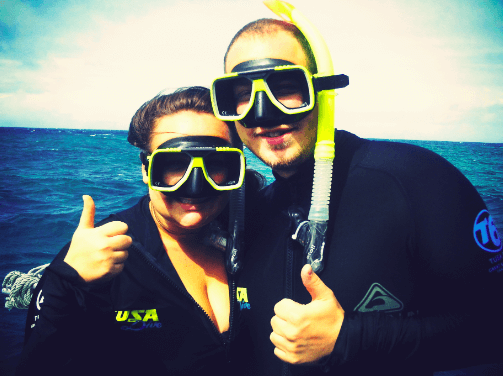 Stinger Suits and Snorkels: For me this photo is my favourite from our day snorkelling the great barrier reef. It was an incredible day and this photo is the one that'll being back all the amazing memories.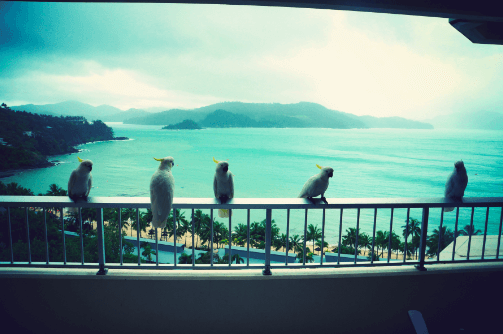 Birds on the balcony: I loved these little birds on our balcony (at one point we had about 15!) and it really helped brighten up what could've been a miserable few days as we had tropical storms. So perfect timing from these little guys!
Bird selfie: Because it's so cute!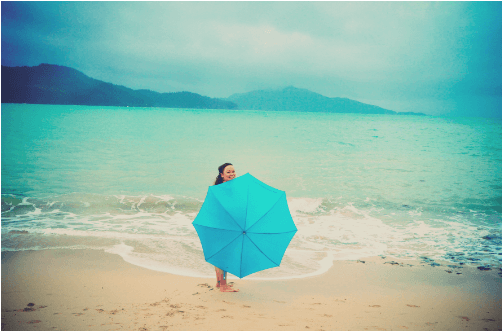 Whitsundays Rain: It basically rained non-stop on us our entire time on Hamilton Island – but we got on with it and actually had a really fun time. We broke 2 umbrellas in total. Oops.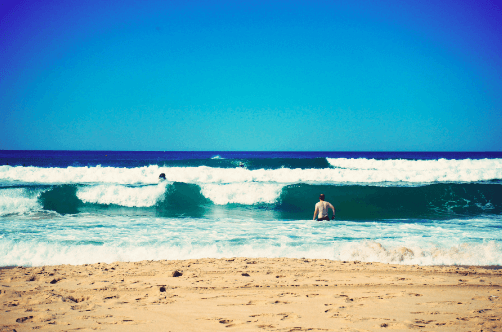 Noosa Sunshine Beach: I love the sea in Noosa and it was the first bit of proper Australian sunshine we had! Pad also got taken out by a massive wave shortly after this which we both found funny, and this photo reminds me of that. 
Noosa waves: Again this just sums up Australian beaches for me. Golden, sandy perfectness.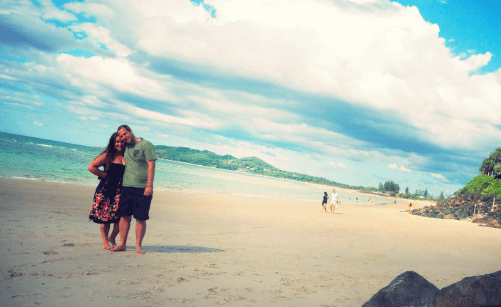 Tanned at last: I only chose this one because LOOK HOW TANNED WE ARE FINALLY. It might have taken a month to get there – but we finally look like we're travellers. Yes sun tan!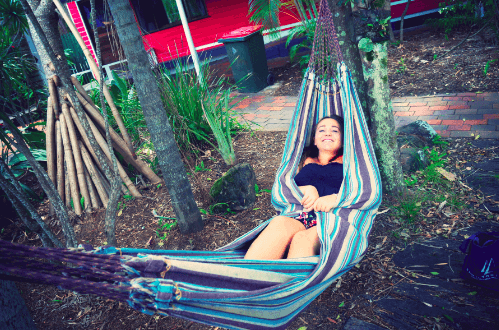 Hammock Success: After our epic failure trying to hang our own hammock in Queenstown, we finally found a hammock to call our own! And it worked! 
Rocks on Byron Bay: This just sums up the peacefulness and beauty of Australian beaches for me. This is another shot I'd love to get blown up on canvas when we get home.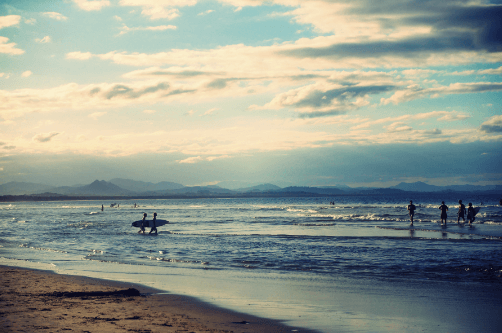 Surfers on Byron Bay: Another lovely shot of surf life in Australia. We've really embrace the lifestyle and Pad has a new found love for the surf – and this photo sums it up perfectly.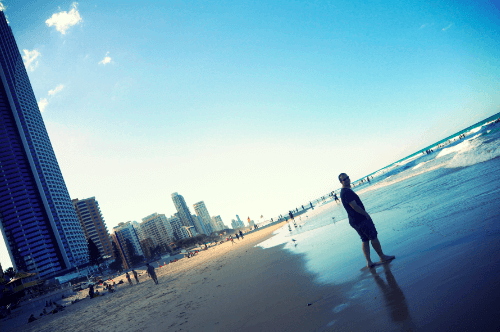 Surfers Paradise Beach: One of our favourite beaches of the whole trip. Gorgeous to sit on, swim in – you name it.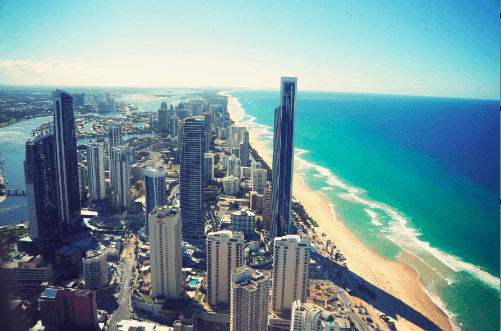 SkyPoint View: The view at the top of the SkyPoint tower was incredible, so this shot just brings back that moment of awe when we first saw it. Just beautiful.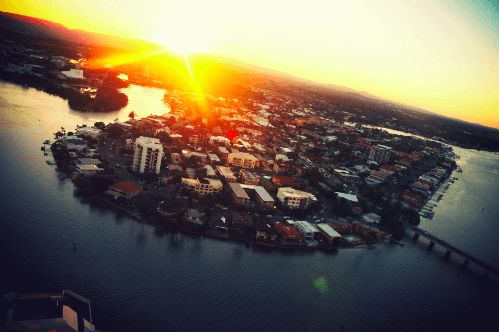 Balcony Sunset: Our lovely apartment in Surfers Paradise had a beautiful view and a balcony to enjoy it from – which we definitely took advantage of! I love this photo I took at sunset – it's just magical.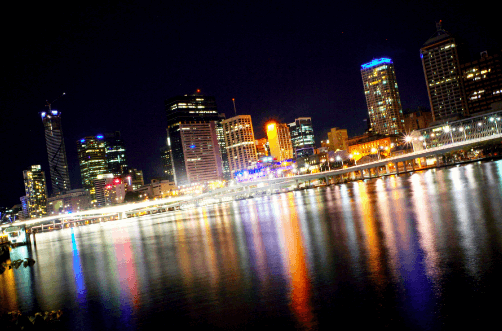 Brisbane: The unexpectedness of Brisbane was lovely – and this photo reminds me of how nice it was and how much of a surprise it was too. Also I'm a sucker for city-scape photography, especially night shots.