A lovely friend of mine Harriet is heading to NYC this week, and she dropped me an email asking me what I recommended doing and seeing in the city. I love being asked for recommendations so I put together a way-too-lengthy reply and emailed her back.
I figured I'd copy and paste the email into a blog post so that all that wonderful New York info can be shared with a few other people too! Enjoy 🙂
(Excuse the lack of punctuation and awful mis-structured sentences… I have literally just copied and pasted it in from my inbox and added some of my photos to make it look pretty).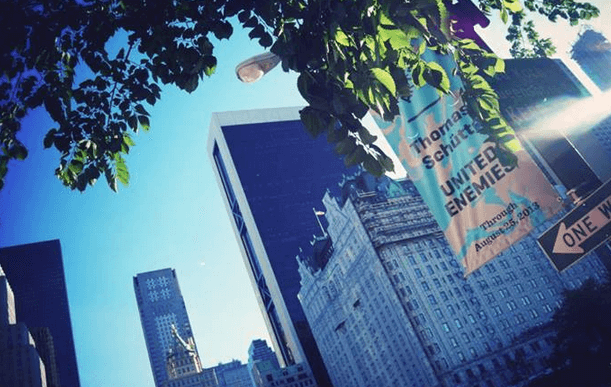 There is a pretty AMAZING restaurant in Williamsburg, literally Pad and I would go back to NYC just to eat there again! You'll have to queue up (it's like a random street restaurant and you just grab loads of meat and sit on shared tables) but holy crap – it's delicious!
Other things I would do:
– Walk across the Brooklyn Bridge (the views are amazing!)
– Make a whole day for central park (it's so huge, you might even want to walk around it twice? Start at the corner of 5th and enter there, that's also where all the horse and carriages are too)
– Watch a broadway show (doesn't matter which one, but you can't really go to NYC and not) Wicked is incredible, as is Lion King and Chicago.
– Sit on the red steps in Times Sq, just to people watch really. It's very busy, but it's kind of fun to watch all the weirdo tourists taking photos and selfies.
– I would go up the to the top of the rock, rather than the empire state – you get a much nicer view and the queuing system is much better (if you book online in advance, you just turn up at your time and go straight up). I would go just before sunset – and then stay up there until the sun has gone down. Then you get your money's worth.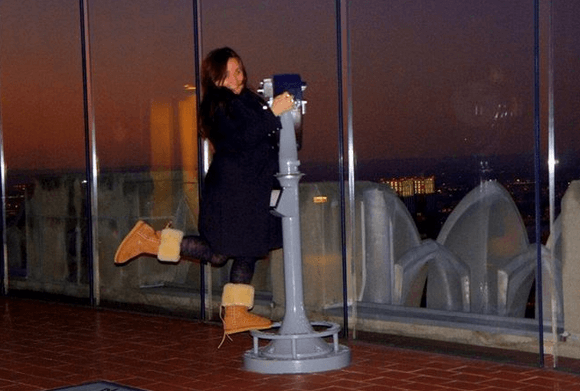 – Staten Island Ferry across to Staten Island is pretty cool (and free) it leaves from the very bottom of Manhattan island, takes about 25 mins, then brings you back again. You get pretty close to the statue of liberty (and you get really good photos!) and it doesn't cost money like the tours do.
– If you get a chance, go to Greenwich Village, it's super beautiful there and all the buildings are like picture perfect NYC-buildings. Take a map though, because it's the only part of Manhattan that doesn't use the grid system – so it's really easy to get lost.
– The bus tours are actually really good and worth the money – we did one the 3rd time we went and I wished we'd done it earlier, because it's a really easy way of seeing the city and spotting things you might want to go back and explore another day. They usually do an uptown and downtown route, which is included with the ticket price. We did both routes in one day and it was really good, nice to do sightseeing without having to walk everywhere too…. because by the 4th day our feet were a aching! If you take a bus tour up into Harlem, etc it's kind of cool to see all of NYC that the tourists don't tend to linger in.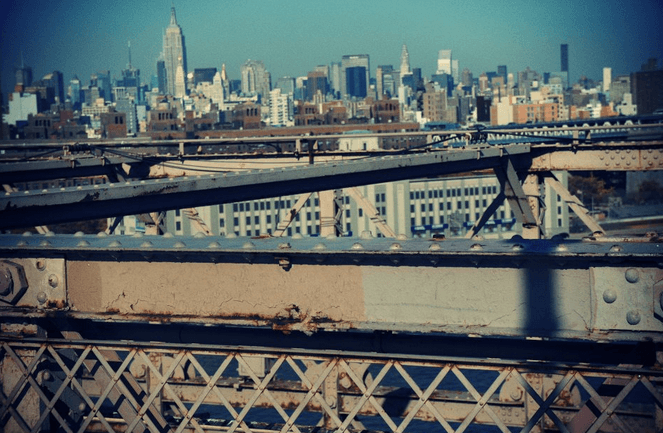 – KATZ DELI is the best deli (and oldest deli) in NYC. It's amazing. Literally, you go in and they have like 400 photos of celebs on the wall who have eaten there, like Frank Sinatra, etc. I would definitely go here for a proper NYC eating experience it's just immense. I got the Philly Cheese Steak sandwich and Pad got the Pastrami sandwich and they were epic. Like 'can't-even-fit-my-mouth-around-it' size. Our friend Mark just got back from NYC, and actually nearly missed his plane because he didn't want to leave NYC without trying Katz out. That's how good it is.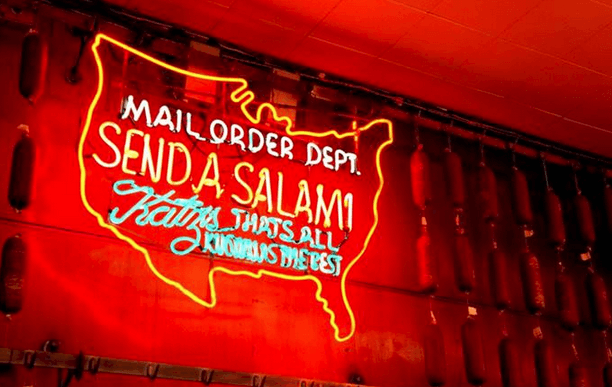 – Prospect park in Brooklyn is really pretty – If you're going there around Halloween, I'd just walk around the residential streets in Brooklyn too – because they decorate all the houses with pumpkins, etc. We were there just after halloween the second time we went and it was really cute seeing all the pumpkins and bunting in the streets.
– The 9/11 memorial is important to go and see – I got a bit sensitive when I saw people taking touristy photos of it…. It just didn't seem right to me. I don't know – I guess that's a personal thing. It's definitely worth going just to see the scope of it though, and it's such an important part of the city and the history.
– Head over to DUMBO in Brooklyn for amazing views of the skyline at night.
– Pier 17 in Manhattan is really fun – lots of shops, a big pirate ship in the water and really awesome views over Brooklyn and over the Brooklyn bridge from the canteen bit on the top floor.
– We went to an amazing restaurant called Quality Meats (near hyde park) which was pretty amazing – so might be a nice idea for a treat one night?
Also these blog posts might help?
Did you like the photos featured in this blog post? Don't forget to follow me on 
Instagram @TheWorldAndThenSome
 where I post lots more gorgeous photos from my travels!