I've been wanting to write about the reality of living in London ever since moving back here after travelling in 2012 – 2013. The reality of it, versus the perceived reality that you may have if you've never lived here. But before I start – I should point out: I LOVE London.
I may be slagging her off a bit here, but it's like we're old friends, London and I. I can say she has awful weather – and she can insult my taste in trashy TV. It's OK. She knows there is no where else in the UK I would settle down. London has everything I need.
1. You will never, ever get a seat on the Northern Line in rush hour. Unless you live in Morden.  
In Balham, I never get a seat. Never.
So give up that hope you have right now. Rush hour is for standing.
And don't even get me started on people who don't move down inside the carriage.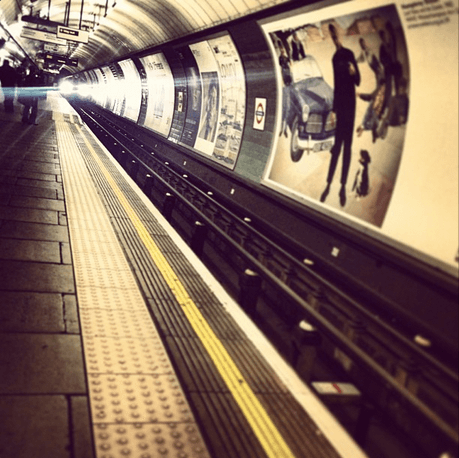 2. You think you'll spend weekend meandering around central London – but you won't. So choose a borough you love to live in. 
Sometimes Pad and I wake up on the weekend with the best intentions. We make elaborate Saturday plans whilst still under our duvet, about weekends in Zone 1, where we get all cultured and visit somewhere momentous. But then we get up, and decide, actually, to just nip down the road to the pub. Or go to Balham's farmers market. Or take a walk to the local park. I kind of like it that way though.
Truth is – living in London is just like living anywhere else. You won't always want to get on the tube to central London. Sometimes you just want to mill around Zone 2 or 3 like a local with other people just as lazy as you.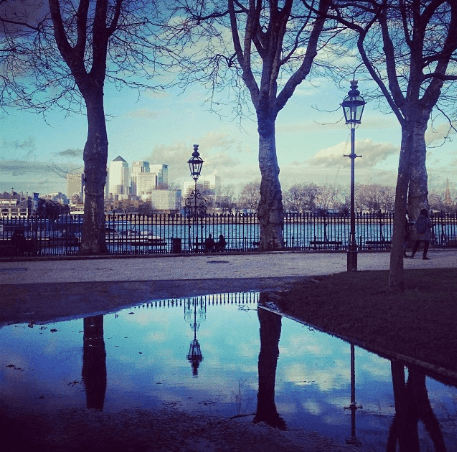 3. The cinema costs so much money. 
Want to watch a movie?
That's fine – there are loads of cinemas in central London. Just be prepared to travel to zone three (ish) if you want to pay anywhere near normal prices. Where I grew up it was £3.50 for a cinema ticket. In London I'm lucky if I can grab a ticket for under £15. And don't even think about watching something in 3D… In central London you're looking at a ticket price of £25+.
ARE YOU CRAZY?
4. You never know true horror – until you've flat hunted in London. It's even more hellish if you're flat hunting with a time constraint. 
Coming back from New Zealand, and dealing with the London property market again was an eye opener. I HATE FLAT HUNTING. I hate it even more than usual in London. It is a shark pool.
But, Yes, you will find that perfect flat, or room, eventually.
But…. No, it won't still be around tomorrow when you've slept on the decision. If you like it – take it before the estate agent has had chance to shut the front door. Because otherwise (if it really is that good) someone else is going to snap it up.
When people say flat hunting in London is bad, they are being nice. When people say it is hell on earth, they are being truthful.
5. You won't live on your own in a one-bed flat like Bridget Jones.
No one can afford to live in a one-bed flat on their own. Not really. Unless it's a studio in zone 3. Maybe.
Instead, you'll live in flat-shares. Until you find that wonderful person you want to be with – and then you'll cram all your stuff into a one-bed flat until you both get promotions and can afford something a bit bigger.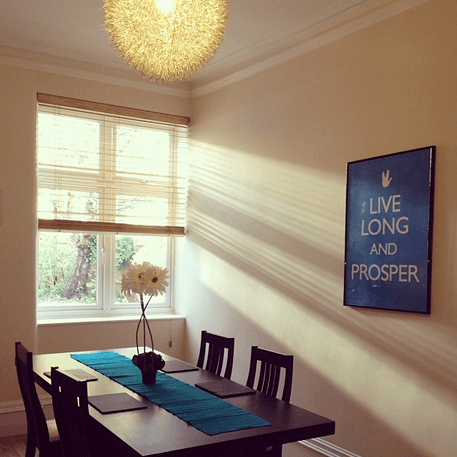 6. You think you'll be home by 5.30pm.
You won't. But it's not necessarily a bad thing. What with after work drinks, or the gym, or that trip to the super market, you'll be getting home around 7/8pm usually.
And even if you cut all those things out, and leave work at 5pm on the dot – did you factor in the commute? Because that's at least another half hour ether side whether you like it or not.
Also, if you're leaving work at 5pm on the dot – what job are you in? Because it sounds like heaven!
7. Black cabs are for the rich and the frivolous.
Unless you have a company credit card – I doubt you're getting black cabs. Although saying that, there are a few smart apps out there that offer discount fares – like Uber.
But yes, taxis are a luxury. And aside from those exceptions, you'll probably only get in one if you missed the last tube home, and you don't know which night bus to get on. Or if it's really raining (like bad ass rain) and you just got your hair done. I'm totally guilty of that last example.
 8. You will want to cry every single time someone who lives outside of London tells you their rent. 
Because it's like a slap in the face.
"YOU HAVE 3 BEDROOMS A GARDEN AND A UNICORN?! FOR £350 a MONTH!??!" That's kind of how the conversation tends to go.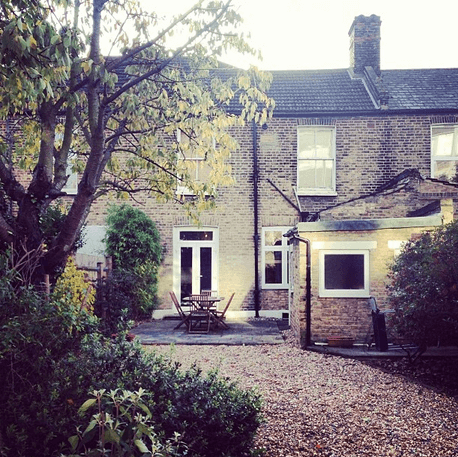 9. Same goes for beers. And all alcoholic drinks in general. 
You go up North for a weekend. Beer is £2 a pint. Cocktails are only £3.
SHUT UP AND TAKE MY MONEY.
10. You think you'll go on long jogs and wistful walks in Hyde Park. You won't. 
You'll live so far away from Hyde Park – it won't even be an option that crosses your mind. Instead you'll jog around your local common and do wistful walks to and from the tube station.
But of course, the good always out weighs the bad… 
– Most interesting and culturally diverse city in the UK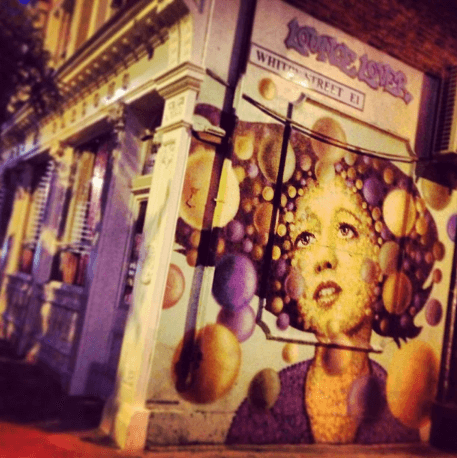 – More career opportunities and exciting companies to work for than any other city in the UK
– Amazing history and beautiful buildings on every corner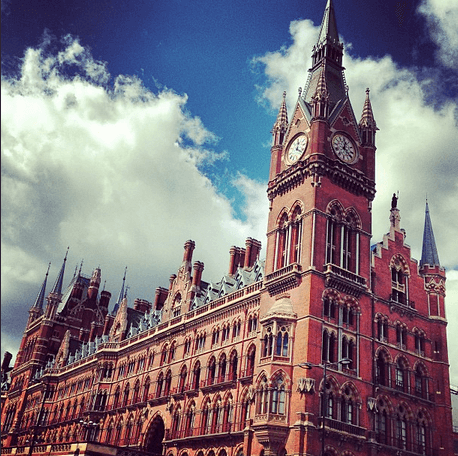 – So many incredible restaurants, you could literally eat out somewhere new every day for a year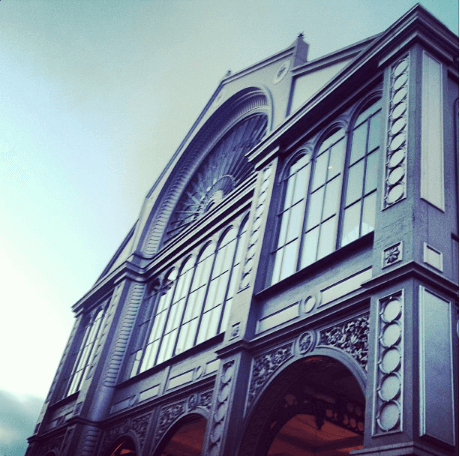 – There is always something open (Sunday at 6pm? There is still somewhere you can buy tea!)
– Everything is easy to find. Easy to navigate. As long as you have the right apps.
– More buses, trains and tubes than you can shake a stick at. There is no 'every hour' schedule here. It's every 10 minutes at THE VERY MOST. Usually every 2 or 3 minutes.
– Theatre! So much theatre!
– Art! So much art!
– You'd struggle to find views better than the ones you can find here.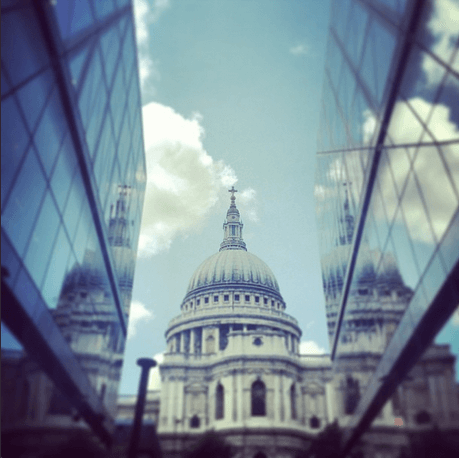 – A different type of nightlife for every type of person and every mood.
– Parks! So many parks! (Hyde Park, Richmond Park, Greenwich Park, Clapham Common, St James' Park, Battersea Park – being my favourites)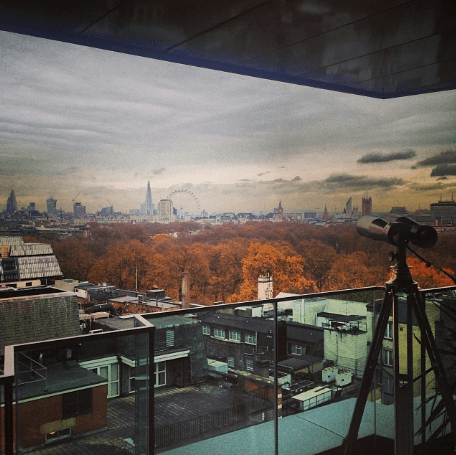 – Taxis might cost a lot – but at least there is always one nearby should you need it.
– Lots of Airports (so many, I don't even know the exact number, but I think it's 5/6) getting you pretty much where-ever you might need to be.
– There is always something happening, and something new to see and do.
– When it's sunny – it's the best place on earth
What do you think of London? 🙂 
Did you like the photos featured in this blog post? Don't forget to follow me on @ellerosephotos where I post lots more gorgeous photos from my travels!