I am (admittedly) a NYC obsessive. I grew up surrounding myself with everything NYC related, I was absolutely obsessed with the city – and still am. I visited for the first time when I was 18, and have kept visiting every couple of years since then.
It's basically like a love-affair. 
My other love (cheesy, but let's roll with it) is my amazing boyfriend and my partner in all my adventures – Pad. So I guess it only makes sense, that he'd choose New York City as the place he wanted to propose. Which is exactly what happened on December 30th 2014 – during our most recent visit to the city.
I don't want to go too much into detail – because I feel like it should be a private moment, that we get to tell people about in person, rather than on a blog…. but it was the most perfect moment I ever could've imagined and we had the most incredible, wonderful holiday too.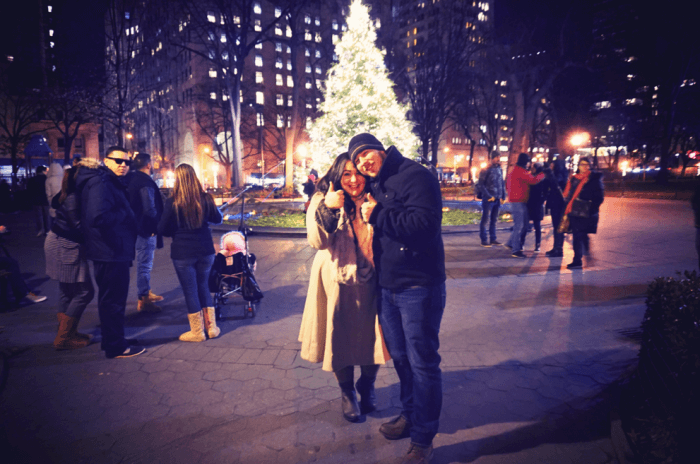 It's funny, because Pad has always told me flat out, he would NEVER EVER propose in NYC. His reasoning was that it'd be way to predictable, and I'd totally see it coming. And I totally bought it. I believed him.
So much so, when this trip to New York arrived, I couldn't have been further from expecting it. Which made the moment even more special.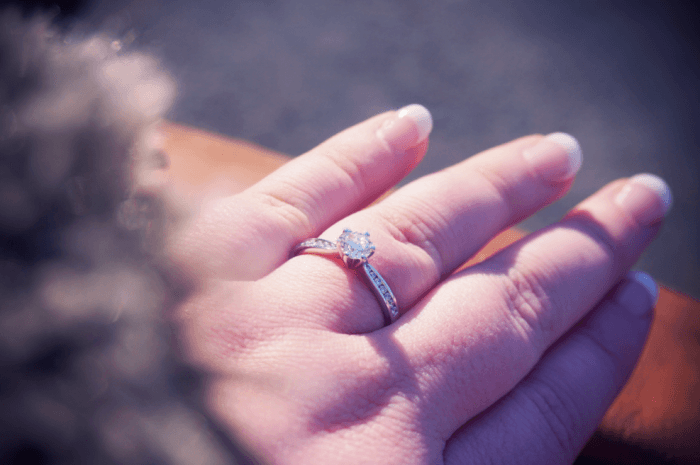 Some of our best memories have been in New York. One of our first ever proper holidays was here, and we returned shortly after on the tail-end of our round the world trip. It's somewhere we both adore – and now has a firm place in our lives and memories, as the place we got engaged.
There is no one else I'd rather keep making memories with, than him. And I can't wait for all our future adventures, which just keep getting better and better.