I'd be kidding myself if I said the shops weren't one of the reasons I love NYC so much… If you're a NYC virgin – then on your first trip you're bound to spend at least one day wondering hopelessly through the streets and streets of shops, your arms aching from all the bags you've already filled. I remember the first time I went with my Mum and sister, we went on what could only be described as a super spree. When we got back to the hotel, the shopping bags took up more space than the hotel beds in the room.
It's not all the high street shopping though, and actually – a big bonus of being in a city as diverse and unique as NYC, are the amazing thrift shops hidden around every corner.
It seems that many of today's youth have come to some sort of rude awakening: thanks to Macklemore's award winning single "Thrift Shop", much of the stigma that came with bargain hunting in Goodwill and charity shops has been relieved. Actually – it's my guilty pleasure. Pad still pokes fun at me a little, because I can't walk past a second hand shop without wanting to have a poke around inside. My auntie once found a legit Mulberry bag in her local thrift shop…. which must've been worth £300+?! She snapped it up for a couple of pounds…. bargain.
So, yes, as opposed to buying high-end, haut couture…. the hidden treasures of thrift shops are now being championed. Which I'm kind of glad about!
Such a lifestyle is quite easy to maintain when you're staying in your home town, where you know each street in and out, and know of all the thrift markets in the area. Visit London even notes that bargain hunting in thrift shops is one of the best things to do in the city (it's definitely one of my favourites….!), but what if you're travelling to a city that's known for its high-end boutiques and the shopping experiences, and you don't know any locals to point you in the direction of the second hand shops and thrift stores? Then you have a pickle. Because for sure, it's not something you want to missing out on.
Because let's face it, it's never hard to find the high end shopping districts. The tour books point you in that direction as soon as you land! NYC is one of the most sophisticated places in the world, housing the world-famous Fifth Avenue, where all upscale designers can be found easily. But New York also has some of the best thrift shops in the world.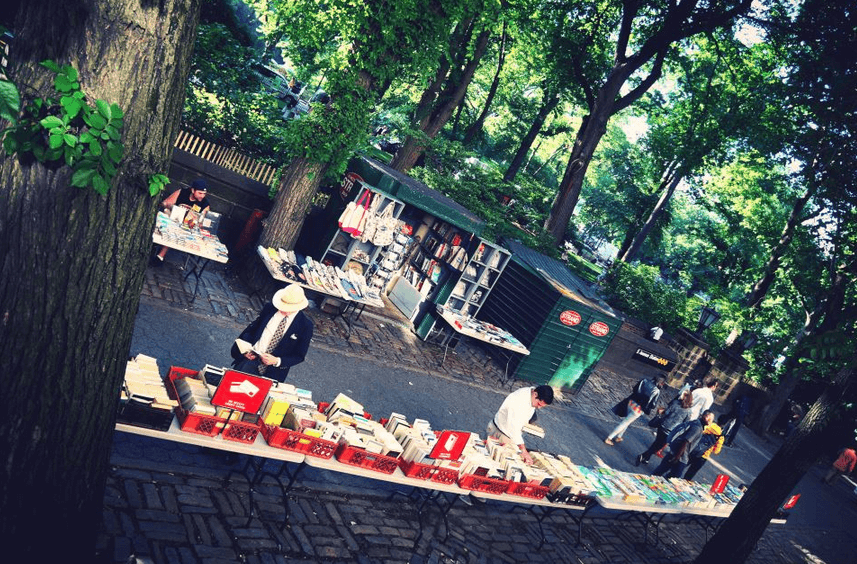 More and more people find themselves avoiding high street and all of the expenses that come with shopping there. Aside from the incredibly high prices of goods in the stores, Parking4Less reports that parking fines are also to blame for people avoiding high street shops. "If people are worried about paying a fortune in fines, it will make them more likely to shop online or go to out of town shopping centres." Shoppers in NYC now flock into the amazing thrift shops nestled within the smaller neighbourhoods, rather than the central touristy areas, looking for great bargains on vintage items of clothing. If you're travelling to New York and unsure where to start bargain hunting, try visiting these amazing stores:
1. Beacon's Closet
Found in: Williamsburg: 88 North 11th Street, Park Slope: 92 5th Avenue, Manhattan: 10 W 13th Street
The shop's logo is a recognisable bald baby wearing thick-rimmed glasses, and Beacon's Closet is one of the best thrift stores in the area. They're excellently stocked – with loads and loads of racks of clothes and garments arranged by colour and garment type, making it much easier to find exactly what you're looking for. It's pretty much heaven for people like me. It's easy to get lost in Beacon's for hours, as they not only carry clothes, but also shoes, bags and accessories. Plus, they also have an excellent online store!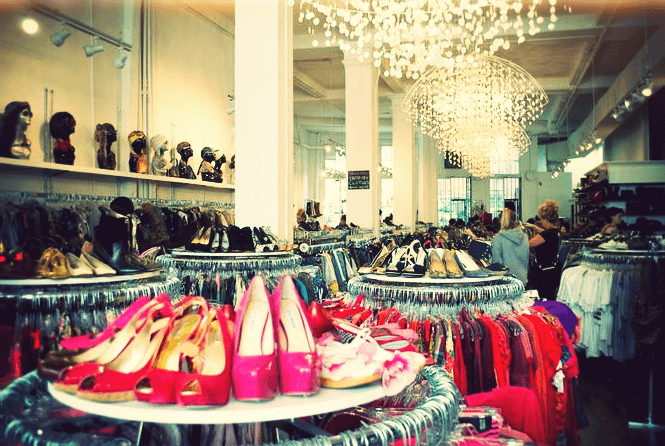 2. Finderz Keeperz
Found in: 121 W 116th St.
Finderz Keeperz offers genuine vintage material on the $20-$40 (£12- £25) range, with everything from old ranges of sports shoes to feathered boas, scarves, hats, clutches, dresses and tops. It's in its own little nook of the city, and the shop is a bit cramped (quite unlike Beacon's), but there's a great number of treasures just waiting to be unearthed from underneath the piles of vintage clothing found in Finderz Keeperz.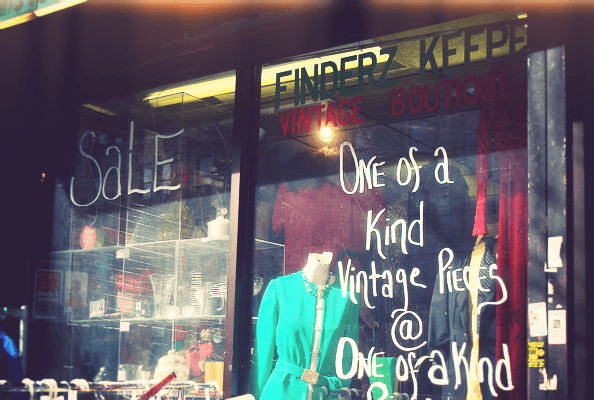 3. Amarcord Vintage
Found in: 52 Lafayette St between Prince and Spring Sts; 223 Bedford Ave between North 4th and 5th Sts, Williamsburg, Brooklyn
Those who are looking for a thrift store experience that still has a European flair will experience the time of their lives in Amarcord Vintage. The owners of the store handpick vintage pieces from across the world, bringing Italian high-end fashion down to reachable prices as they showcase them with unknown brands that still translate the brand's style. They also have a regularly-updated online store that display the newest acquisitions of the boutique.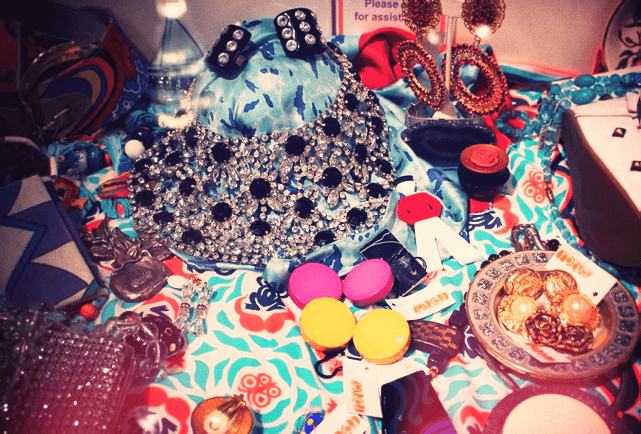 Whether you're after a high-end shopping experience, or just want to get down and dirty with the bargains at the local thrift shop, it seems New York is still ahead of the pack. It's really just a matter of knowing where to look for that perfect item to finish off your collection. Don't be afraid of going into suburban neighbourhoods, and in NYC this means venturing out in Brooklyn, New Jersey and Queens.
Do you know any great shops in NYC? Share below if so! 🙂
Did you like the photos featured in this blog post? Don't forget to follow me on Instagram @TheWorldAndThenSome where I post lots more gorgeous photos from my travels!