As far as travelling destinations go – Australia is like the ultimate one. It's one of those places that you daydream about when you're from the UK (especially with programmes like Home and Away romanticising the place every night at 5pm). It's not hard to see why so many of us Brits want to travel Australia – and the more you see the more you fall in love with this beautiful country.
I can hardly believe actually that we've been here a month now. It's gone so fast, and we've seen so much – it's going to be bizarre saying goodbye and heading off our next destination – Asia. But as a fond farewell, here are a few things I'll miss about this beautiful place…
1. The beaches
Never before have I ever seen such beautiful beaches as I have whilst in Australia. The beaches are huge, and some span for miles up the coastline making for the most incredibly humbling views. Pad and I loved driving the Great Ocean Road down in Melbourne and seeing the huge beaches and waves as we drove by them, but we also love the tropical beaches of The Whitsundays (even though we had rain!) and the gorgeous golden sands of Noosa, Surfers Paradise and Byron Bay. It's also amazing to be able to swim in the sea properly – and not have to worry about freezing your toes off if you stay in too long. The sea here is clean, warm and perfectly turquoise in most places we visited. Paradise!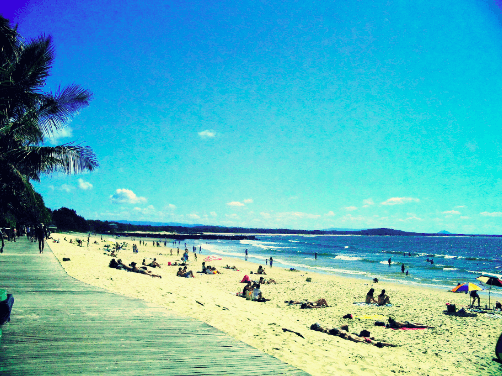 2. The atmosphere
It's no coincidence that people stereotype Aussies and Kiwis as laid back and relaxed. It's a stereotype that is completely accurate. We love that about Australia – we love being able to walk around bare foot, not having to rush anywhere and just generally having a sunny attitude. I've felt safe in almost all the places we've visited both during the daytime and during the night-time. We're both pretty laid back anyway in life – but here it's just the norm and nothing is too much hassle and people are friendly from the get go. In a way it reminded me of being back home in North of England – where everyone is your friend even if you don't know them – something which I missed a lot moving down to London. But yeah, the atmosphere is nice and puts a smile on your face. We also love the outdoor facilities they have over here – especially the public BBQs!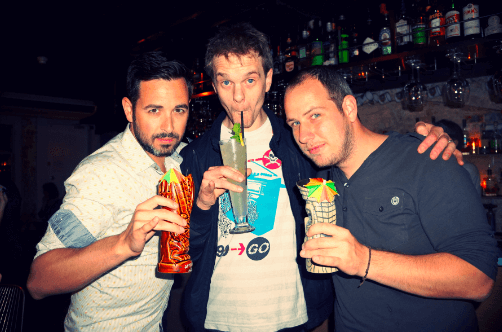 3. Sydney
We loved Sydney and we'll miss it. If it wasn't so far away – I think we'd definitely be considered moving there and maybe setting up sticks. It's an awesome city with just about everything you could want. London is pretty awesome (granted) but it doesn't have any perfect golden beaches nearby. Unless you count Brighton Beach – which I don't.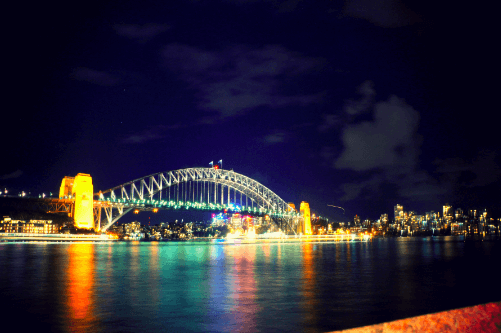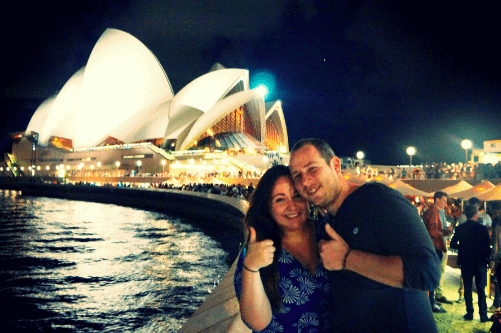 4. The TV schedule
This is a silly one and I probably shouldn't even admit to it – being a world traveller and all that. But the TV in Australia is SO good. They have all the best US shows (including Friends, brand new Big Bang Theory AND How I Met Your Mother AND Amazing Race) old and new, as well as British and Australian shows. Pad and I are pretty hooked on this show they've been airing here called Hannibal – a new US series, and now we're going to have to wait like 5 years to finish the series. Because that's probably how long it'll take to come to the UK. Not that I'm bitter or anything… 😉
5. The weather
Because it's amazing when the sun shines and makes me want to do this every morning as we walk to the beach.
And the things I won't miss…. 
1. The Prices
Australia is SO expensive. The most expensive place I've ever been and Pad agrees. When we budgeted for Australia we had to budget much more than we usually would – simply because we knew it would end up being more than we expected. For those of you from the UK – these are the kind of prices you end up paying for stuff in £s for various things over here in Oz…
Bottle of Brand Shampoo (for example Loreal): £6.50 (normal price in UK? About £2.50) 
Bottle of Batiste Dry Shampoo: £8/9 (normal UK price? About £1.50) 
Cocktail in Restaurant: £14-20 (normal UK price? About £5-10)
Mars Bar: £3 (normal UK price? About £1, maybe less)
Robinsons Fruit Squash: £8 (normal UK price? About £1) 
You get the picture. If you're coming to Australia make sure you've saved up your pennies because it's very unforgiving financially.
2. The long drives
Australia is huge and we've covered a lot of miles in a short amount of time. One thing I'm not going to miss are the huge drives we've done from place to place. 13 hours on a coach isn't fun. It is cheap though and a great way to see the country – so I guess that equals itself out somewhat.
3. The insects
In Australia I have had (approximately) 15 insect bites. If not more. You forget that Australia is a tropical country the further North you go and I seemed to be getting eaten alive in Cairns, by ants, spiders, mozzies, sand flies… you name it. My worst bites were ant bites in Cairns, which were actually painful (rather than just irritating) but you learn to live with it. It's a small price to pay for such a gorgeous location.
4. The threat of Sharks
It's no secret that Australia has sharks, and it does cross your mind occasionally when you're in the sea (however beautiful the beach is that you're on) that there coule be a few lurking around. Luckily we didn't encounter any, but it sure will be nice to swim in the sea and not have to worry about a jaws style fin emerging above the waves.