In cities like NYC, it's hard to stumble upon hidden gems, but The High Line Park New York is one of the best hidden spots I've found in the city. If you have a few hours going spare in NYC on a sunny day – walking The High Line Park New York is how you should spend them! And it's free!
What is it? 
It used to be a derelict old railway which went unused and abandoned for years before a neighbourhood campaign turned it into the beautiful park and elevated walkway it is today. It is truly unique and a must-do in the city.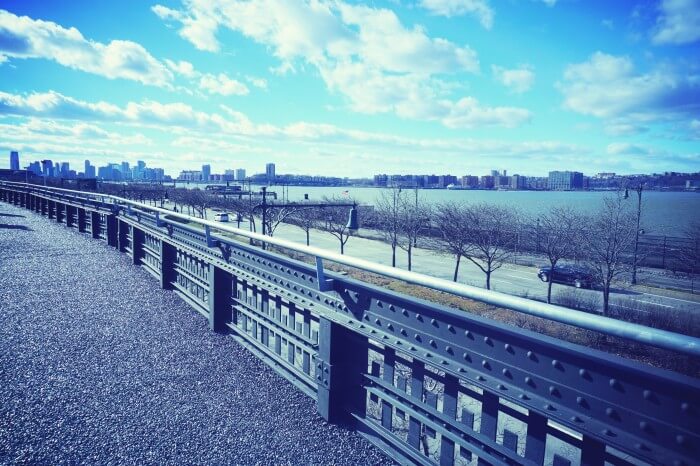 Getting into the park….
Whilst you can enter the park at several places along the route – but I'd recommend entering at the point on the map below (the bit in the red circle). The exact address for that spot is West 34th Street, between 10th and 12th Avenues. You can then walk the entire length of the park from start to finish, if you get on The High Line Park New York here.
The two red arrows on the map are point towards the nearest metro stations; Times Sq 42nd St, and Penn Station 34 St.  There aren't any stations super-close so you'll have about a 10 minute walk to the entrance whichever station you choose.
So you can see it in the grand scheme of things (and by that, I mean the whole of Manhattan) it starts and finishes around the points on the map below – although it's not exact! So it is a fair distance you end up walking! Good boots / shoes are a must!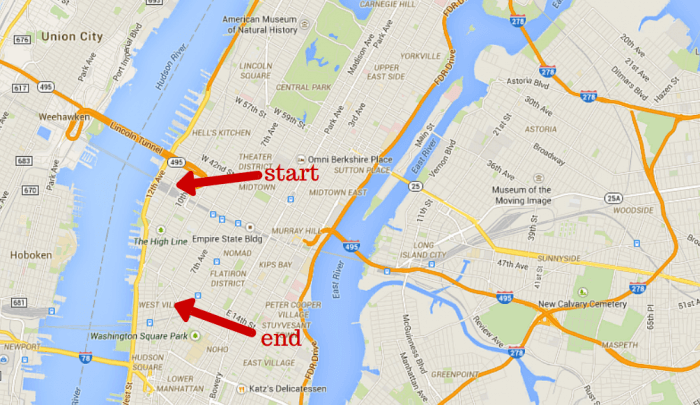 What will I see?
So, say you start at the top, like I mentioned above – what kind of views can you expect to see? Keep reading to see! Trust me, it's well worth, if purely for all the amazing photo opportunities! As you can see below! If you want to know about where to eat on the high line, take a read here.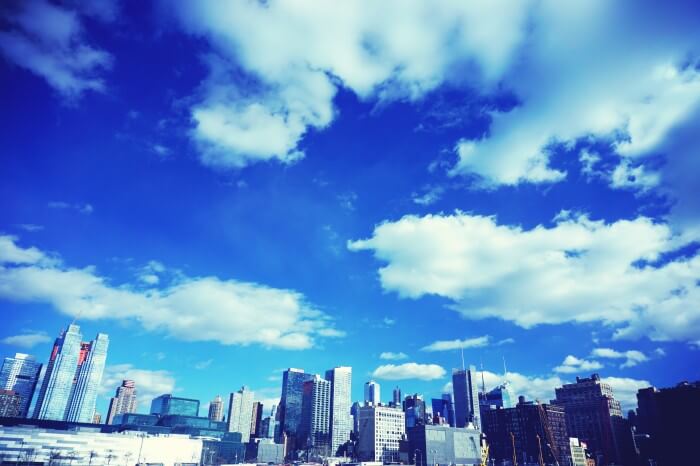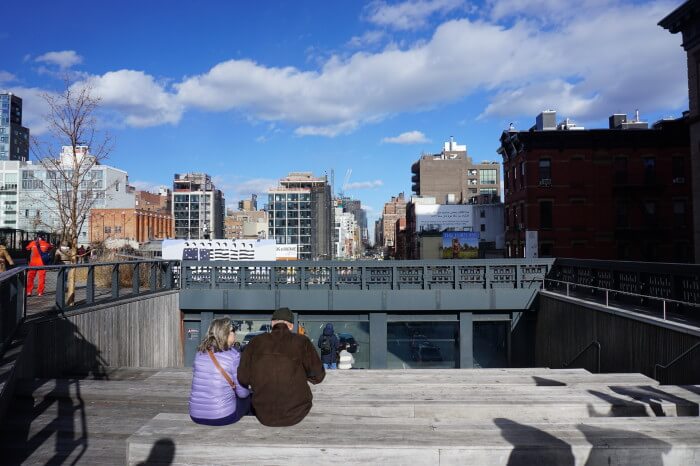 The walkway weaves itself in and out residential buildings and office blocks, about 30 – 40 ft off the ground ( I don't know exactly – but it's pretty high).
There are so many gorgeous spots along the walkway, and so many great views to look out for. Such as…
The Empire State!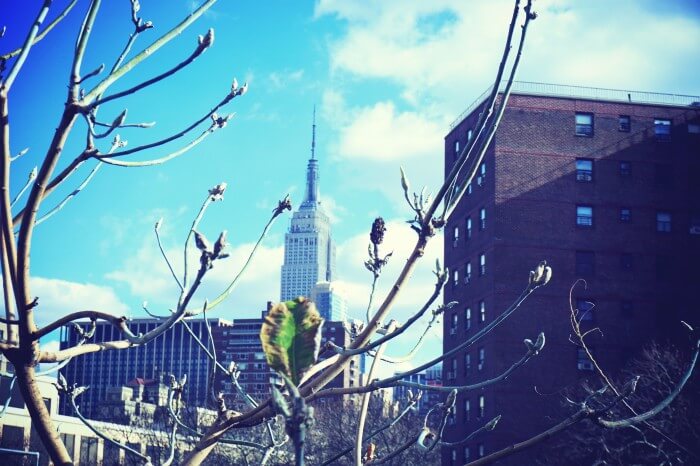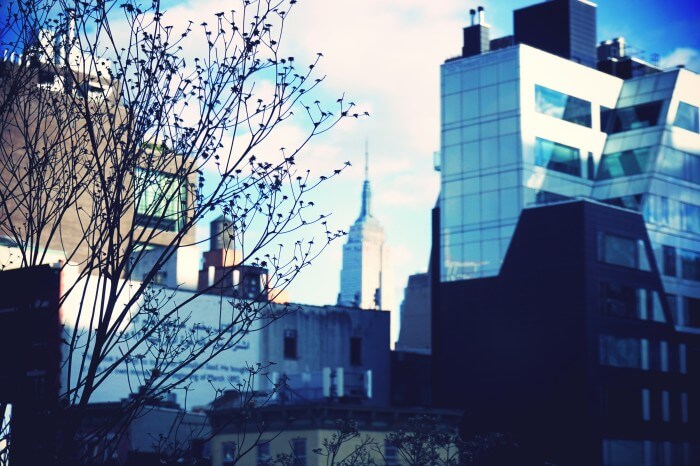 New York's famous street art scene…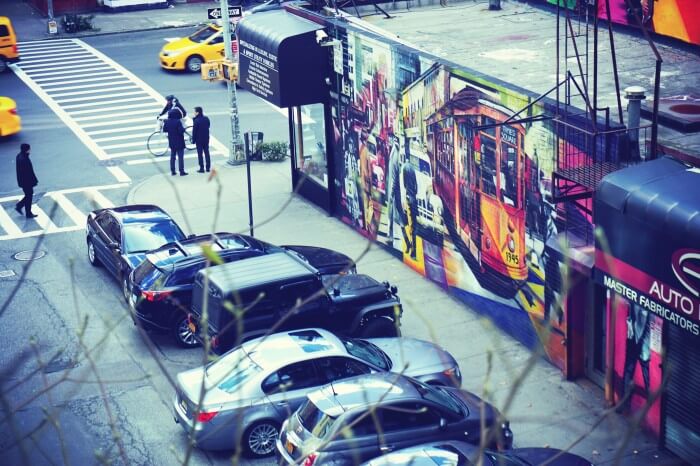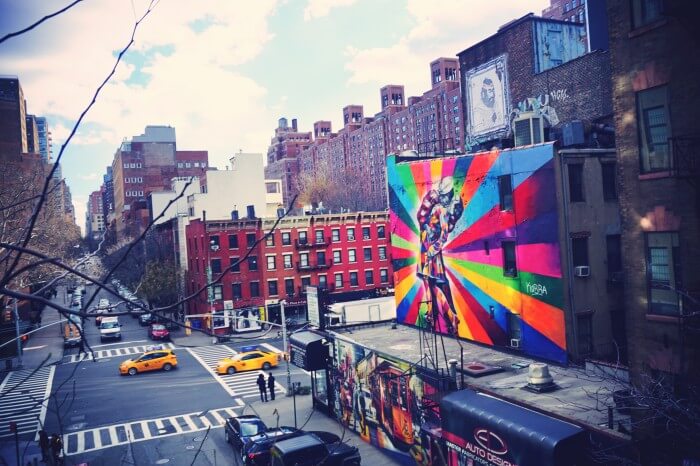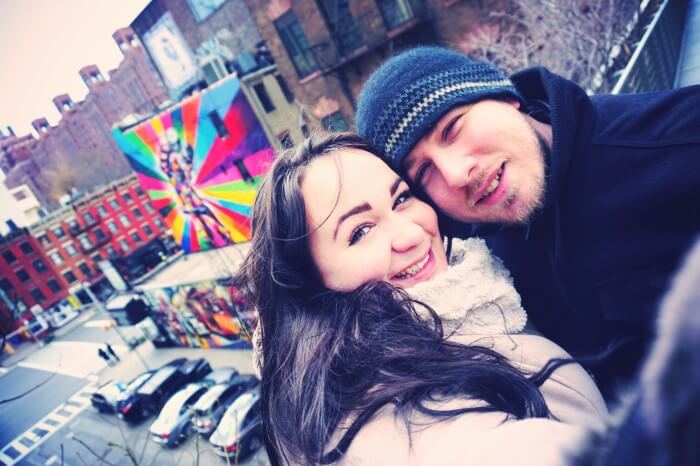 Famous avenues and streets (with great vistas!)….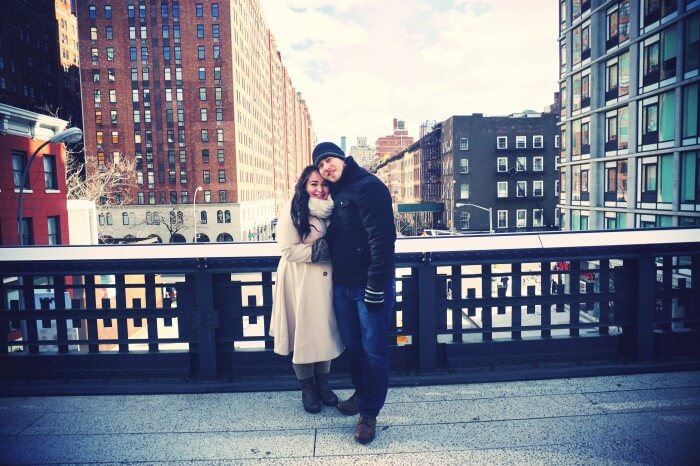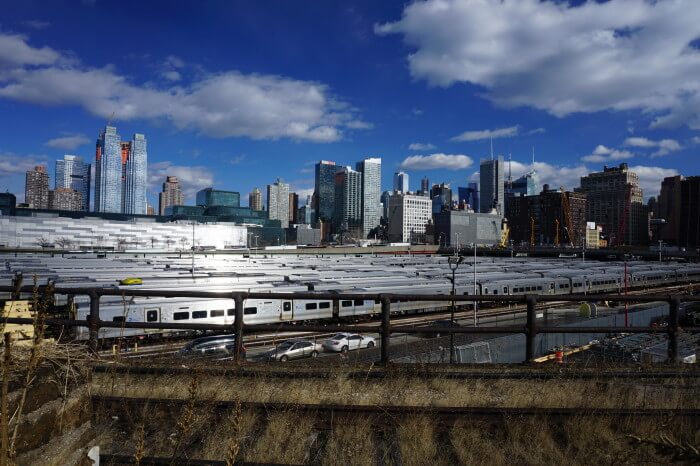 Top tip….
Be careful of the breeze! If it's a windy day you might find you get caught in the gusts of wind that run down the streets and avenues. Here's Pad and I trying to save his hat from flying away mid selfie!
And another one, once it was safely on again!
Toilets and food….
Don't worry there are toilets! NO PANIC!
There are also cafes, vending machines and restaurants situated along the High Line Park New York too.
And after you've walked it… 
Take a stroll around the local area, the West Village and Meat Packing District is known for being one of New York's quirkier districts. You'll find lovely apartment blocks, cobbled streets, coffee shops and boutiques a plenty! If you're looking for somewhere to eat after the long walk, I'd recommend Mighty Quinn's – best BBQ ever!!