When you live in a city like London, holidays and time off are majorly important, because getting out of the city (if just for a day) is a bit like resetting your stress scales.
London is a big city, frantic at the best of times – and you can start to feel little frazzled at times. It's because of this I wanted to start looking for hidden gems in the centre of London. Places you could escape to in under an hour, that make you feel like you're somewhere relaxing, calm and a million miles from the hustle and bustle of zone 1.
That was how I stumbled upon The Berkeley Hotel in Knightsbridge. I had read about it in Time Out Magazine back in June and as soon as I saw the gorgeous rooftop pool I knew I wanted to visit and check it out for myself. It looked like everything I'd been hoping for – somewhere I could visit just for a day (that's all I needed!) but feel like I'd had a mini vacation afterwards.
From the moment I stepped onto The Berkeley Hotel's rooftop pool area… I knew this was my new favourite place in London. I mean look at it…!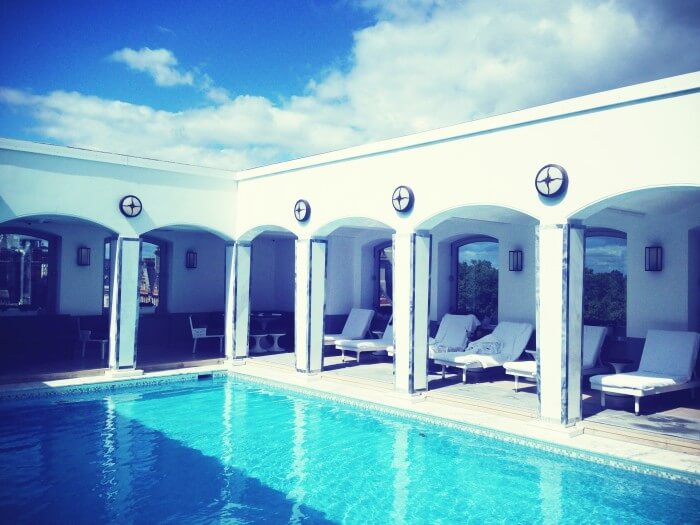 There are loads of different packages you can opt for when visiting The Berkeley – full list here on their website – ranging from about £125 – £570. All spa packages include a treatment (sometimes 2 or 3), rooftop pool access and in some case food and drink too.
When you arrive, you'll be shown around the spa changing rooms, given a locker, dressing gown and slippers – and then taken up to the pool where your lounge beds are waiting for you! The lovely thing about the rooftop pool area is how calming and un-cluttered it feels. There are only 10 beds next to the pool (and about 8 in a private garden next door to it) so it feels really exclusive and private.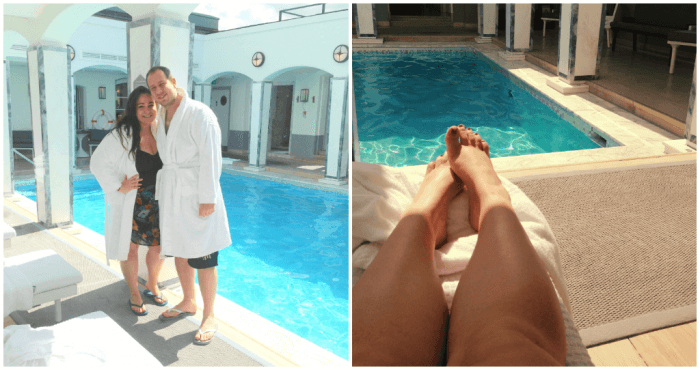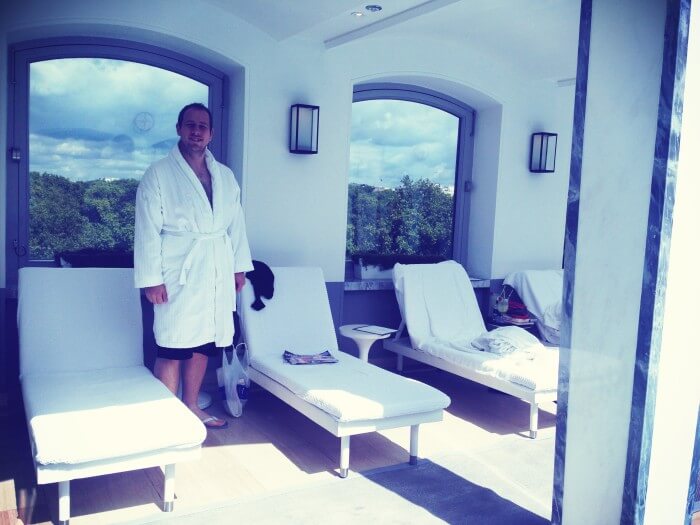 During the day, there were only around 8/9 other people that came and went. Two girls doing the 'mother-to-be' package next to us, and a couple of business women further along the poolside who were there for a couple of hours. Later in the day, a few guys came up who were hotel residents and did a few laps in the pool before heading into the gym.
It was so quiet and chilled out and at times it felt like we had our own private pool. If that isn't perfection, I don't know what is.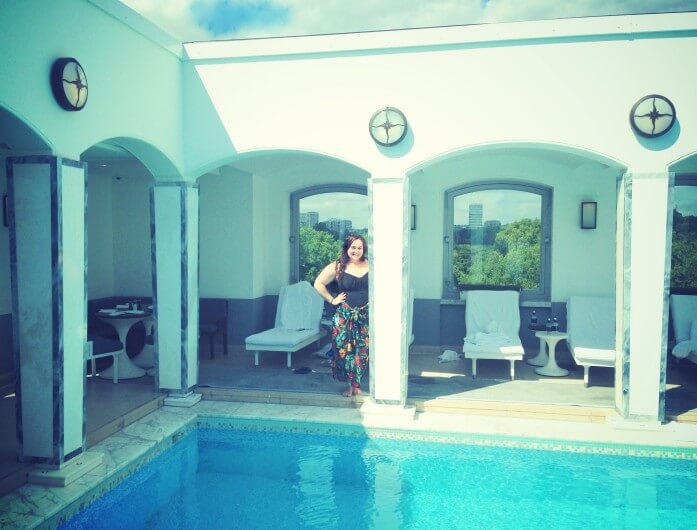 We got seriously lucky with the weather, it'd been raining in London all week, and luckily we managed to organise our spa day for the one day it was actually sunny! They do have a retractable roof too though (just in case) and the sun loungers are all under-cover anyway – so you don't really stand any chance of getting rained on.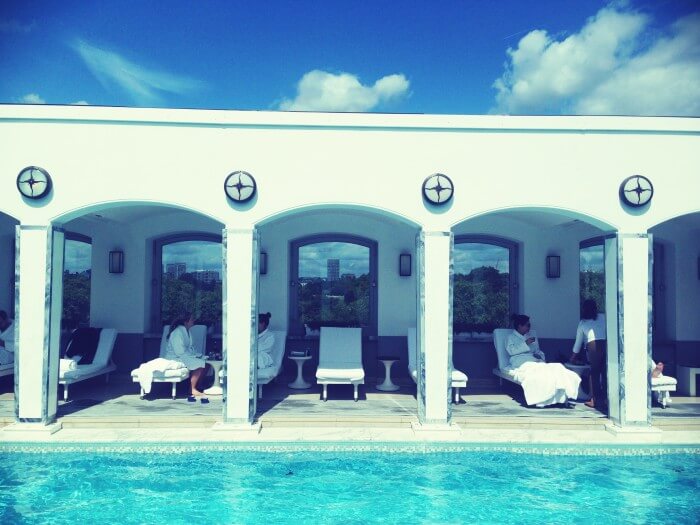 We arrived at the spa about 11.30am and stayed until around 4.30pm, just reading, relaxing and swimming… It was the perfect little mini-escape. The spa even have copies of Cosmo and Vogue scattered around for a bit of light reading.
Once you're there – you don't even have to leave for supplies as they have a little lunch menu and drinks menu especially for the pool area. We got the smoked salmon, chicken escalope (I'll never learn to pronounce that) and the strawberry smoothies.
Oh and they gave us these little cracker things with mint dip and hummus dip to start with WHICH WAS AWESOME. I could have just swam in the dip (never mind the pool).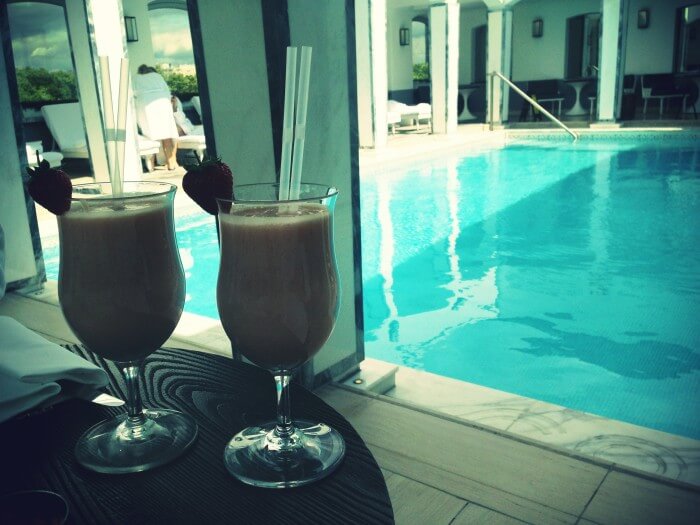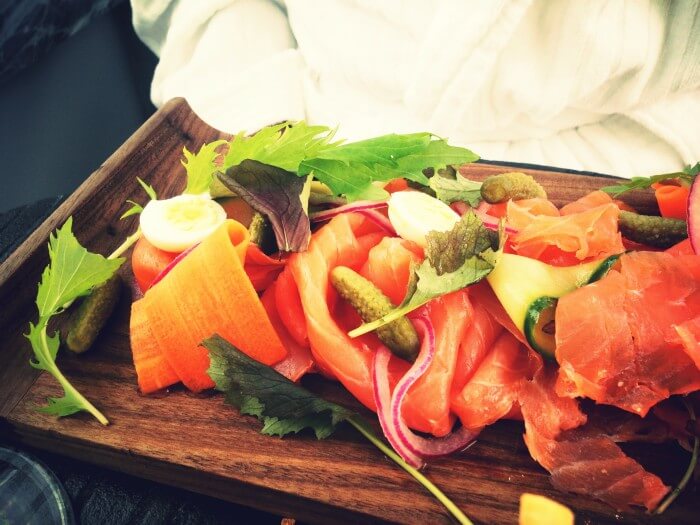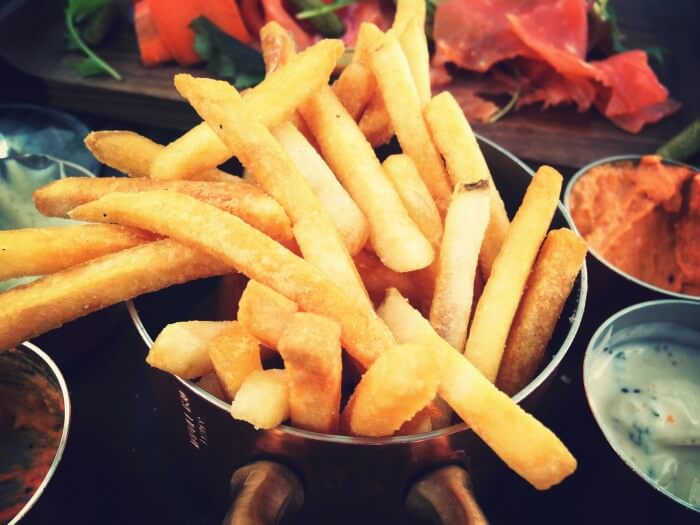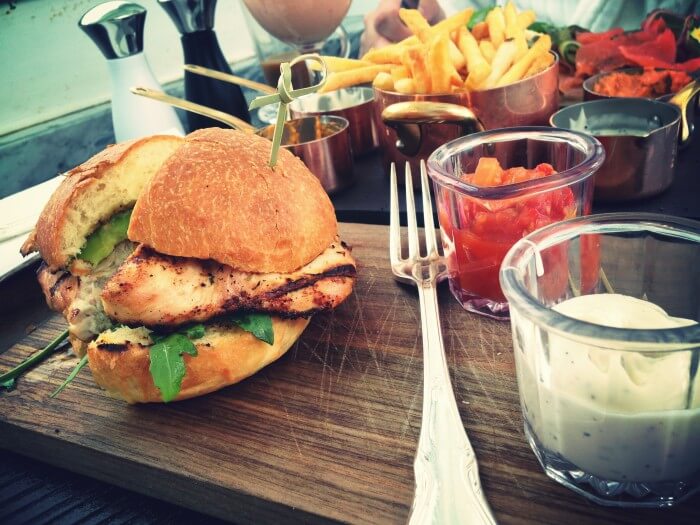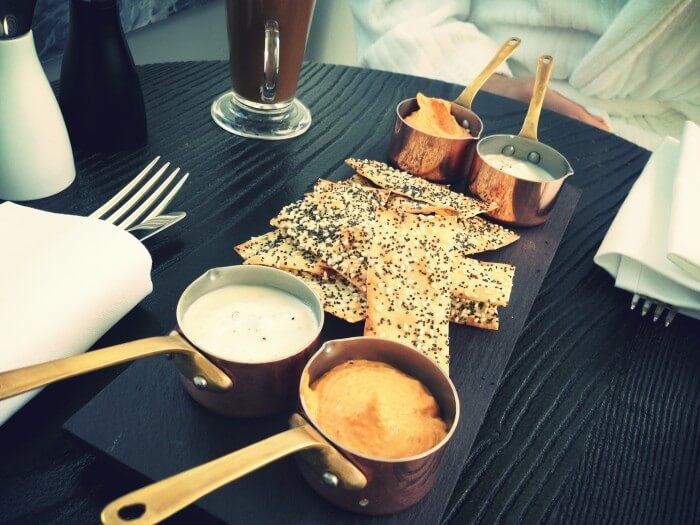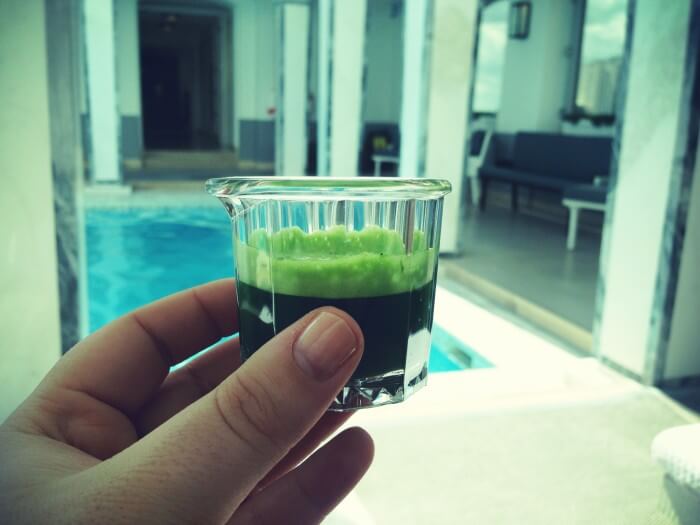 The above is a wheatgrass shot I decided to try… Have you ever had one? I can't say I liked it, but as long as it had the promised nutrients, maybe it was worth it! 😉 I definitely won't be trying one again for the taste alone. It's no really my cup of tea!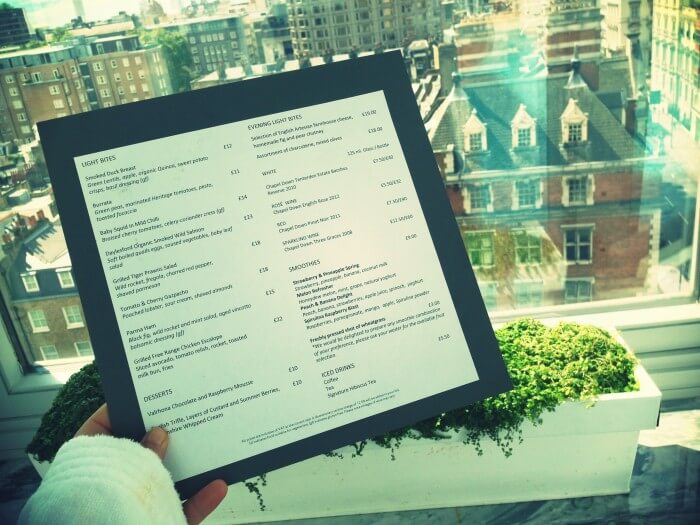 They have a few tables around the pool you can eat at – so you don't have to venture far from your comfy lounge beds. We choose a table by one of the windows overlooking Knightsbridge, and the view was phenomenal.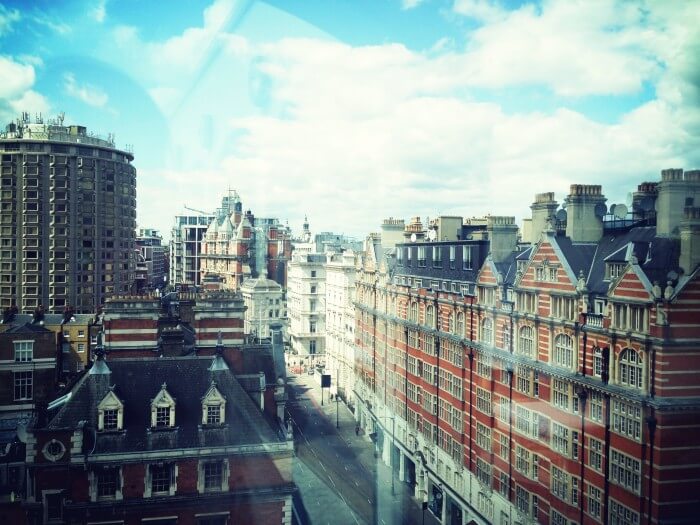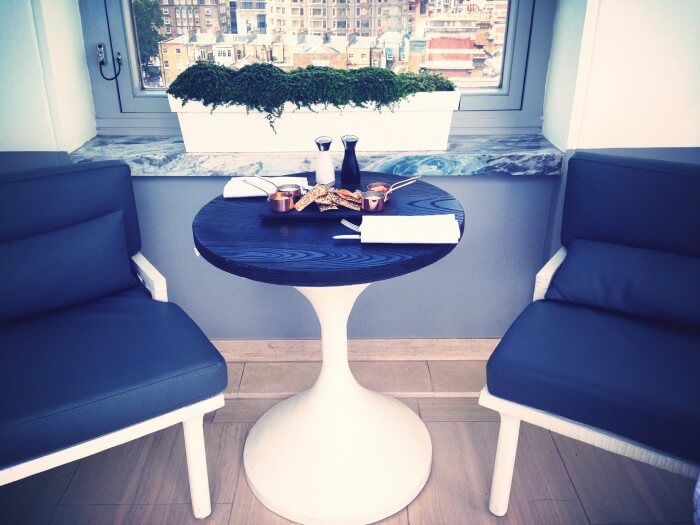 Overall I had an awesome time at the spa, and wouldn't hesitate to go again. It is the perfect city-getaway… and you don't even have to leave the city.
It'd be lovely for a hen-do too or birthday party too, the little private garden area can fit about 10 people in it and would be an amazing place to spend the day celebrating something like that!
So overall it's awesome and gorgeous – and if you're looking for somewhere in or around London to enjoy a spa day then I'd tell you to go for it. I took so many photos (who wouldn't?!) so I'll just let the rest of the photos do all the talking.
Enjoy!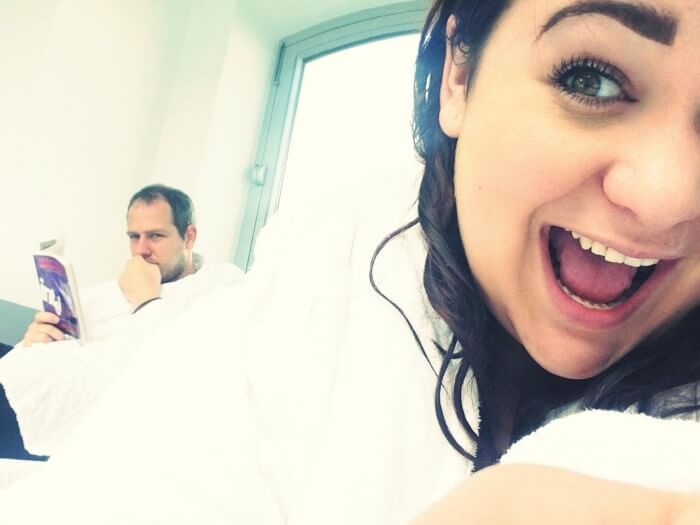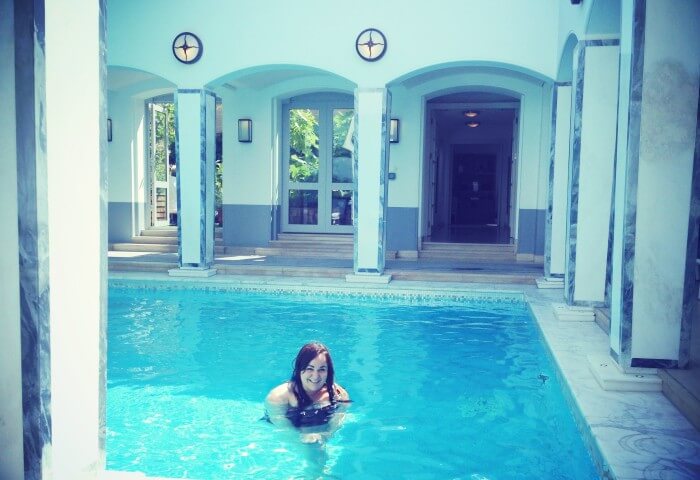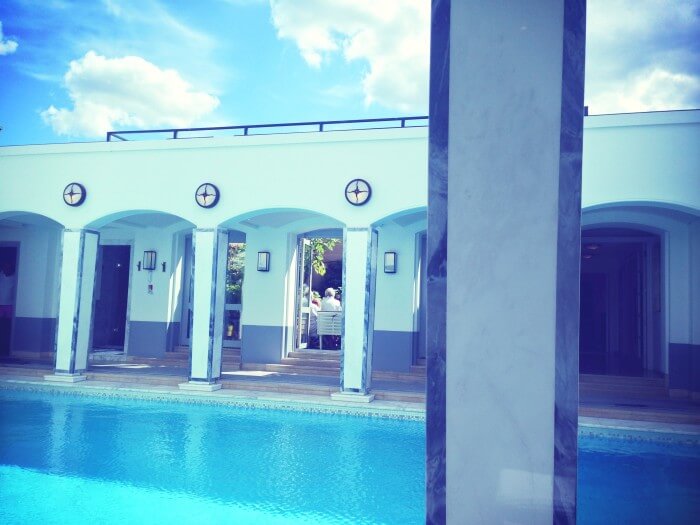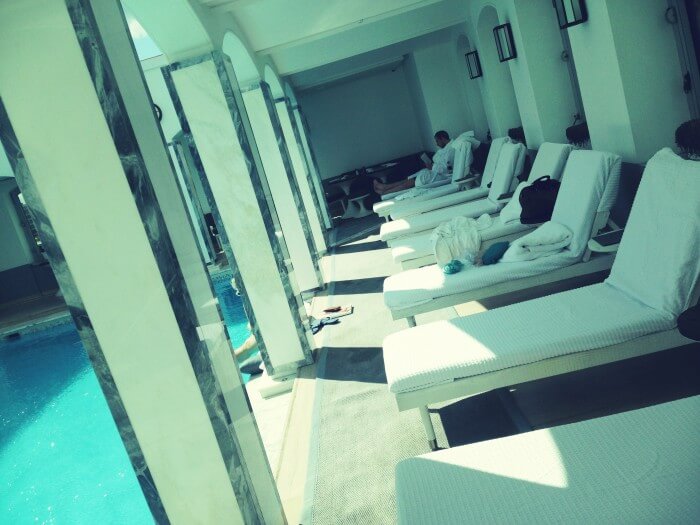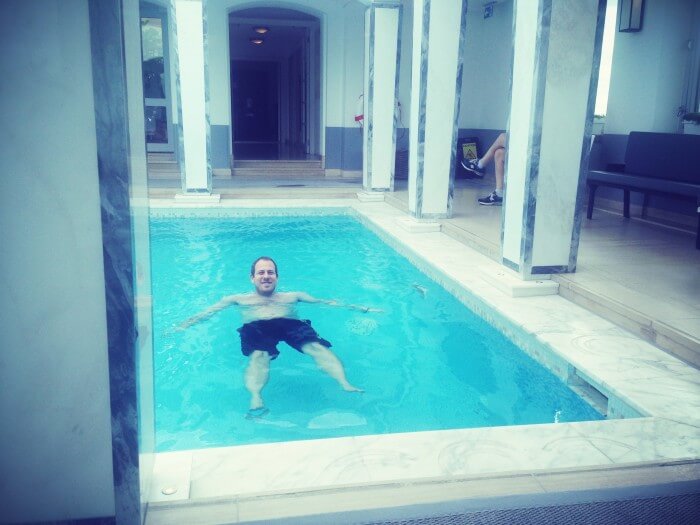 Did you like the photos featured in this blog post? Don't forget to follow me on Instagram @TheWorldAndThenSome where I post lots more gorgeous photos from my travels!