For my sisters 21st birthday I decided to take her to Disneyland. Why? BECAUSE IT'S THE BEST PLACE IN THE WHOLE WORLD!
It was amazing… of course, and (through some miracle) it didn't rain the whole time we were there. So here are some of our cheesy, touristy, lovely photos.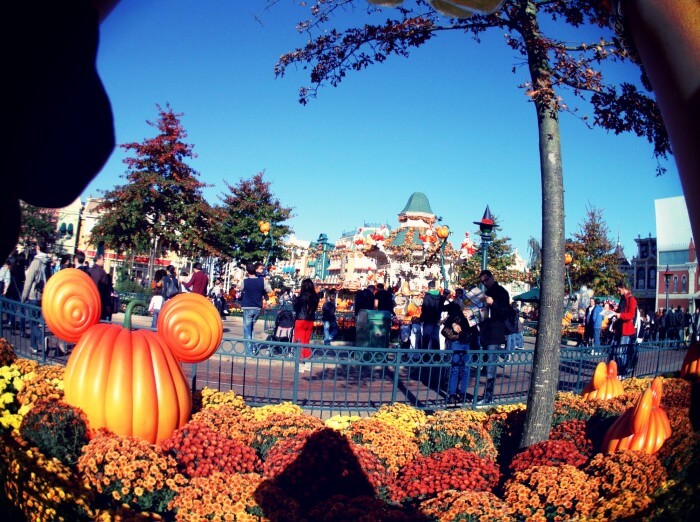 Whilst I would happily spend all day trying on Princess dresses…. Bekah was less impressed.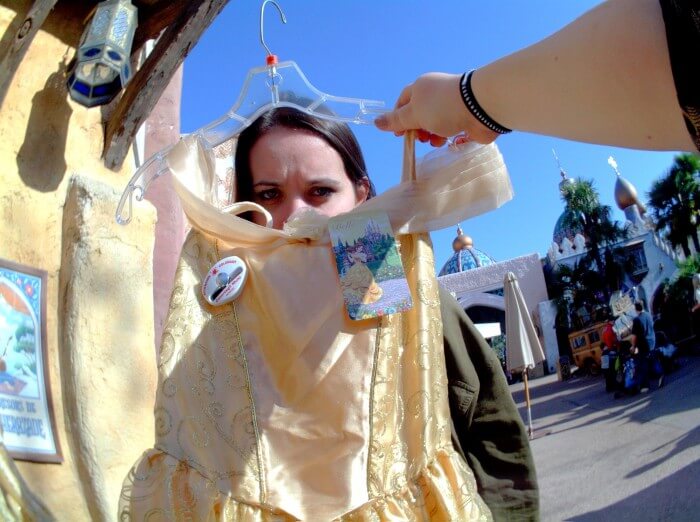 She was far more happy trying on random wigs. I'm not sure which Disney character these are supposed to relate to… but it suits her more than her normal hairstyle. We both decided this is what she should now aim for in life.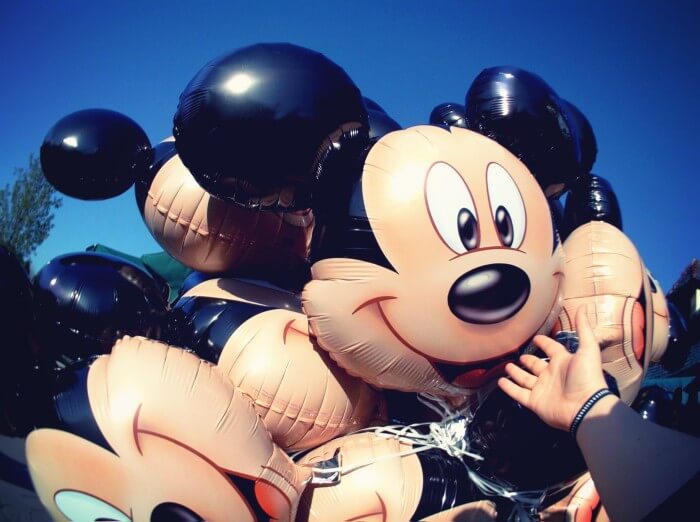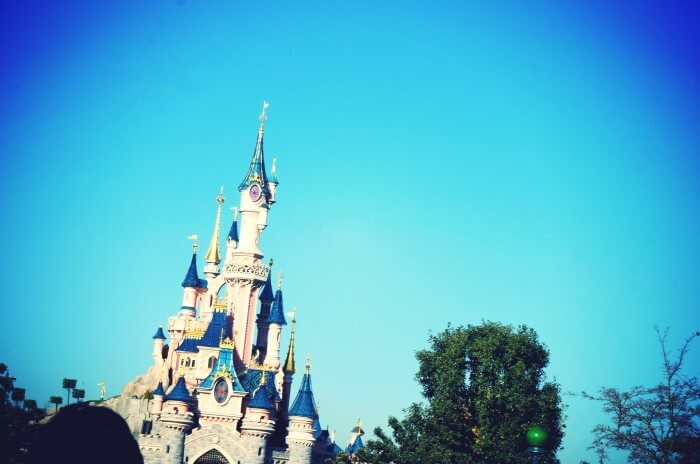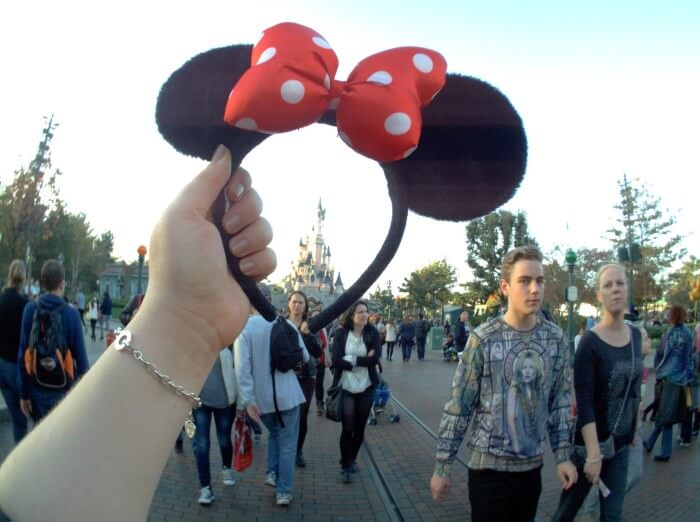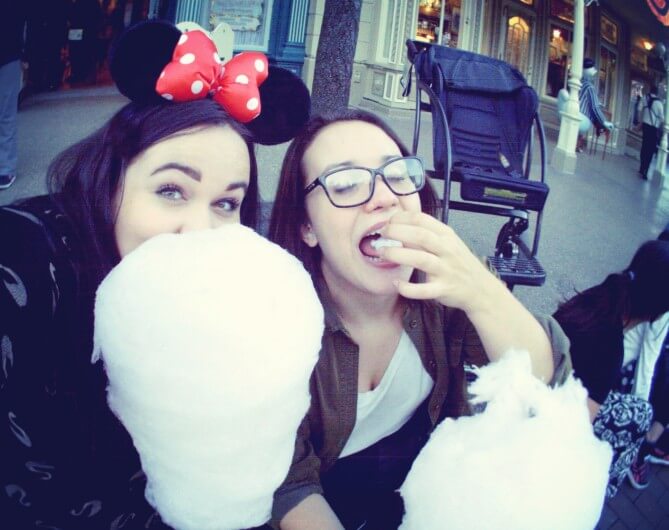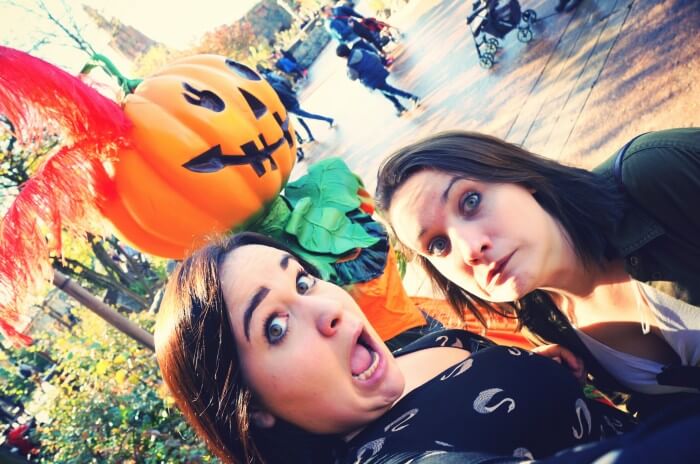 I have to admit – Halloween is one of my favourite times of year, and it's so much fun to spend it at Disneyland. They totally go all out – with the spookyness, pumpkins, etc…. it's really done up good and proper. They also have all the villains from the movies touring the park throughout the day, which is great.
I always thought the bad guys were a little more fun anyway!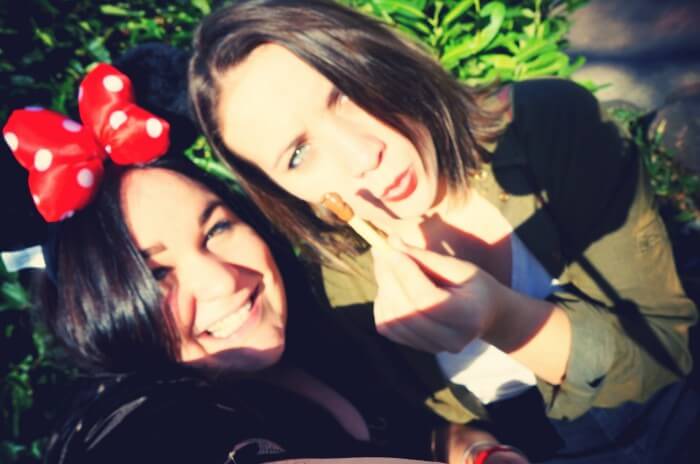 After the hit of Maleficent earlier in the year, they really went all out with the sleeping beauty decorations (which you can see above). The lady herself also made an appearance in the palace, to the applause of everyone!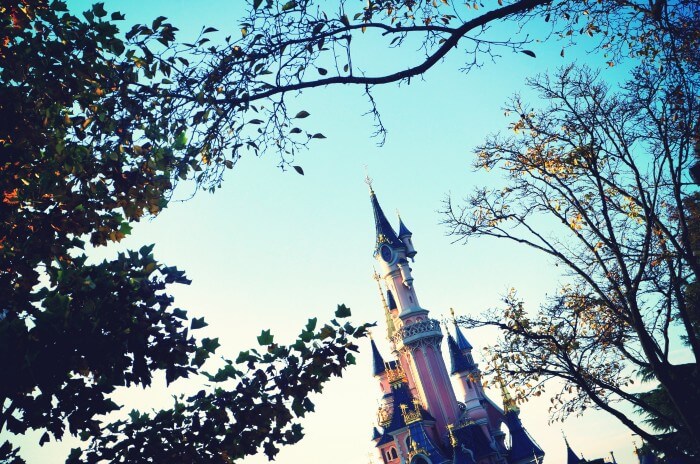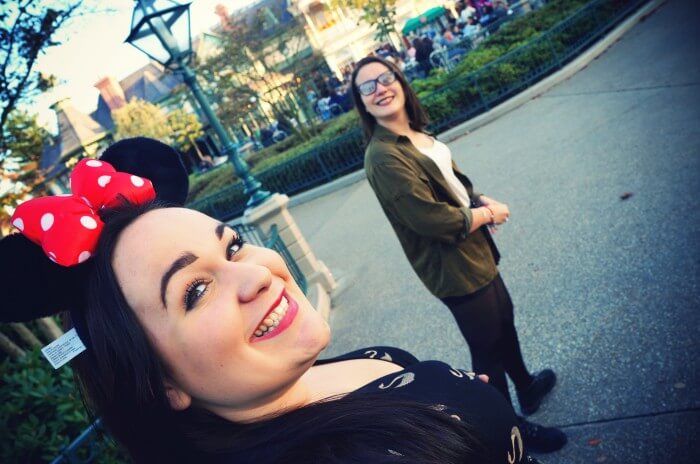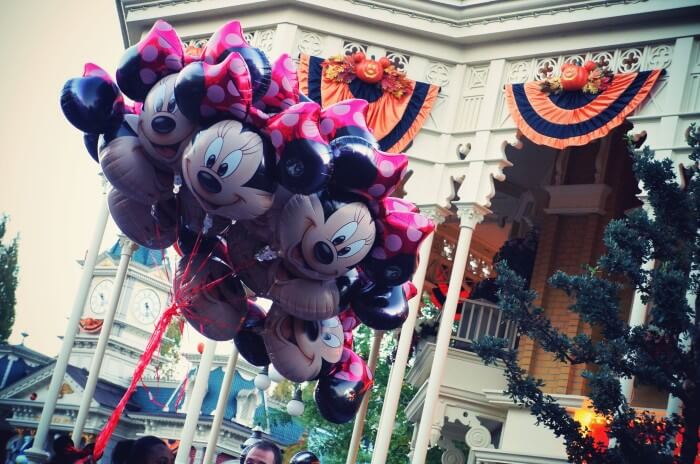 My favourite part of the day, was (of course) the parade which happens at around 5pm.
Bekah and I made sure we got a good view, and sat ourselves on the sidewalk a good 30 minutes before the parade was due. It gets really crowded once it gets going, so making sure you grab a decent seat is crucial!
We ate the world's biggest stick of candy-floss each to keep ourselves busy as we waited.