The photo below was the first glimpse I got of Santa Monica Beach as the bus I was on pulled into the beach front road. It was just perfect.
Since the moment that I'd arrived in LA (or even begun planning the holiday to be honest) I'd been dreaming of the beach. Living in London you don't get that big expanse of open space – and I was just dying to be on the beach and see miles and miles of open water ahead of me.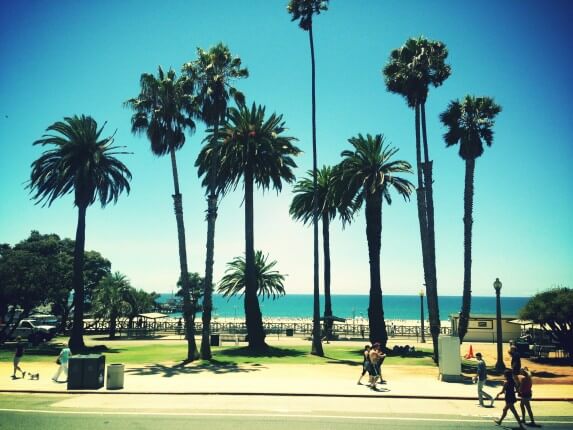 When we lived in New Zealand we woke up every morning to the most stunning view of The Remarkables and Lake Wakatipu, and it was so relaxing being surrounded by water all the time. It was the same when we were travelling, we always had a lake or beach within 10 minutes by foot or taxi.
On moving back to London last year – that's been the thing I've missed the most. Water, ocean, sea.
So my first day in LA I basically ran to the beach. In slow motion.
And who can blame me? It's a GORGEOUS beach.
Right next to the lively pie – the beach feels peaceful and family friendly and just lovely. I made camp right next to the tide line with my massive bottle of Gatorade and just spent a few hours people watching and soaking it all in. At that moment there was literally nowhere else in the world I would rather have been, it's so beautiful.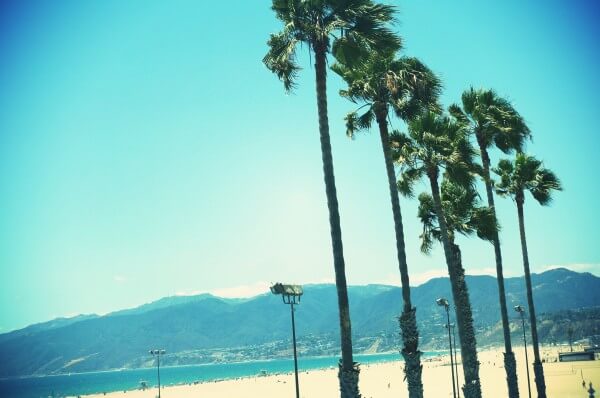 The beach is huge too – you could walk for miles and it would still be going on, stretching ahead of you. And don't under-estimate the walk back to the high-street beach front road either. I set off in my bare feet (on the hot sand) to walk back to the road and realised it wasn't a quick 10 minute stroll, it was a good 20 minutes! After about 5 minutes my feet started to burn on the sand and I had to pick up the pace! I must've looked ridiculous.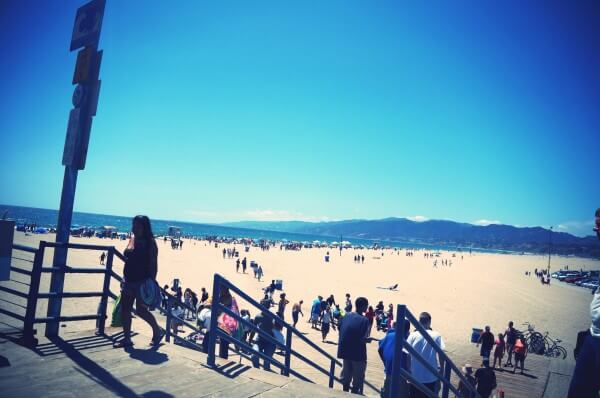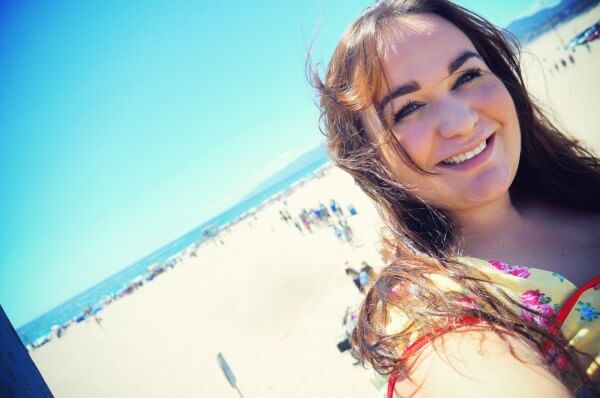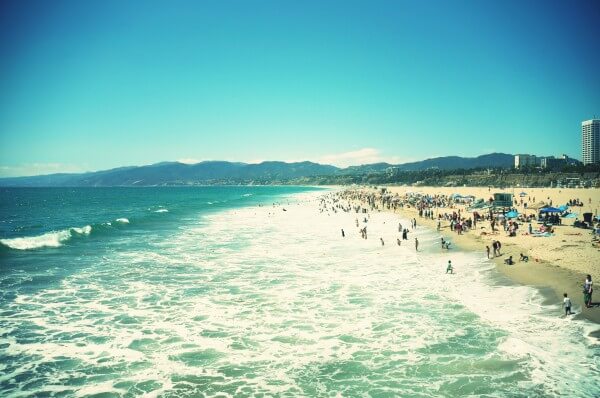 On the quieter end of the beach there are some traditional lifeguard huts, which I loved just because they reminded me of all the old LA TV shows I used to watch like The OC. I love the photo below 🙂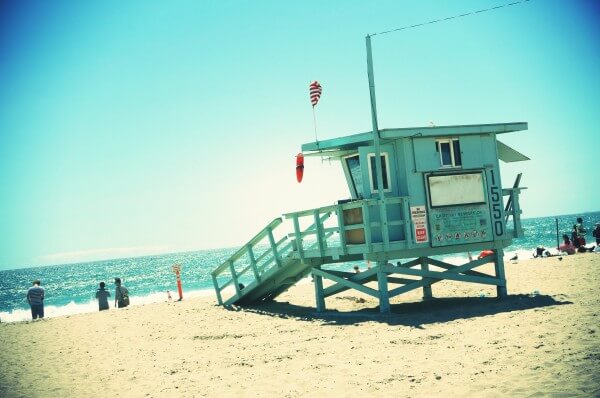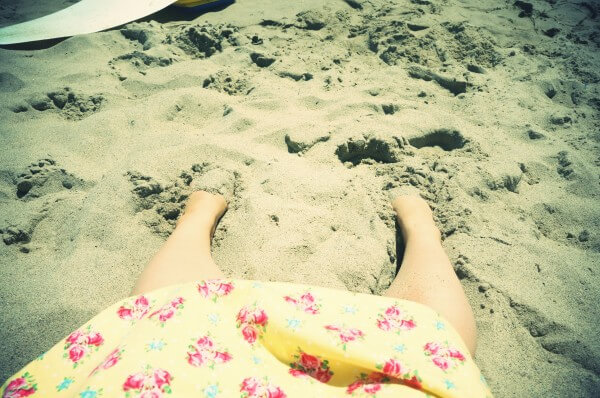 The below photo is the little park overlooking the beach that stretches along the main road. Beautiful, wish I would've had time to spend a few hours sat there too.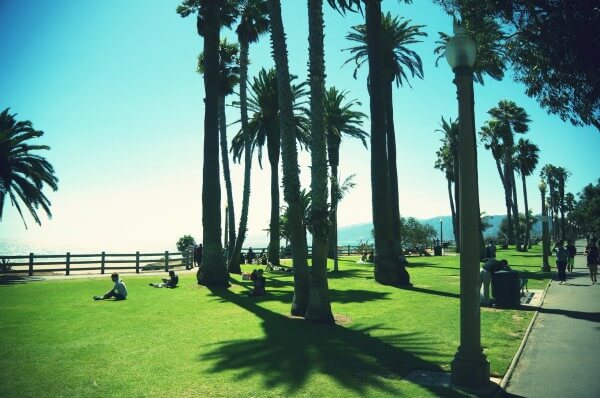 Hope you enjoyed these gorgeous photos of Santa Monica Beach. If you like them, you might also want to follow me on Instagram 🙂