Central Park is pretty amazing, but Brooklyn Bridge Park has something pretty special going on too.
It's a little bit more effort to get to Brooklyn Bridge Park, but (and trust me here!) it's worth the extra time on the subway, because the views are just stunning.
We walked over Brooklyn Bridge, and then walked down to Brooklyn Bridge Park just in time for sunset, which obviously was beautiful. I thought I'd share my photos with you guys, because I just fell in love with the place and the view. It's quite something special to see NYC from a distance – and you never realise how big everything is until you can take it all in like that.
I love the shot above, I'm not sure if you can see – but it has Brooklyn Bridge, Manhattan Bridge and even the Empire State Building in it. All of New York in one photo! (Almost).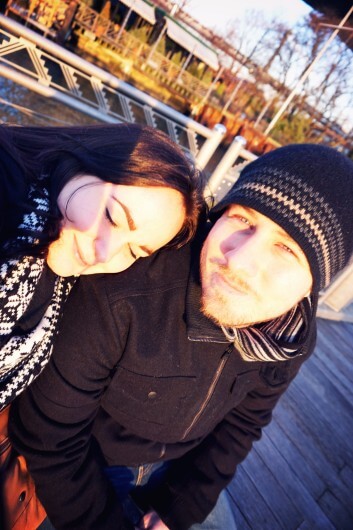 This trip to NYC was the first time we'd visited with the Freedom Tower complete, you can see it just behind us in the photo below.
Each time I've come back to NYC, the Freedom Tower has grown a little bit more and a little bit more and my understanding of how much it means to the city has grown too. Now, on our most recent visit it was complete – and so beautiful. Everything it stands for, means so much to me – and I think it's now the most important building in the skyline – simply because of everything it represents and every it was built to remember.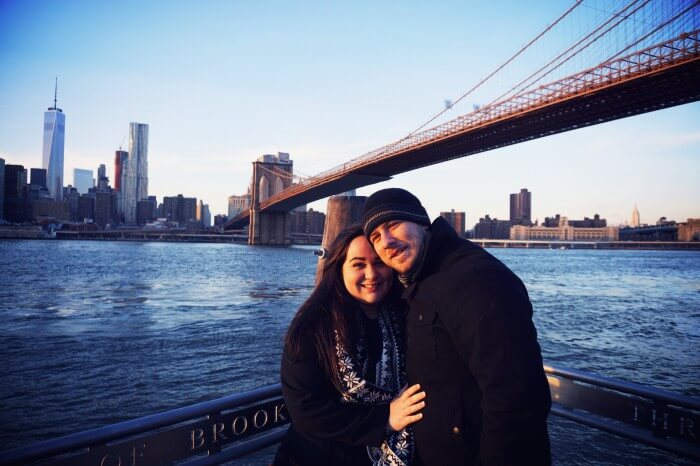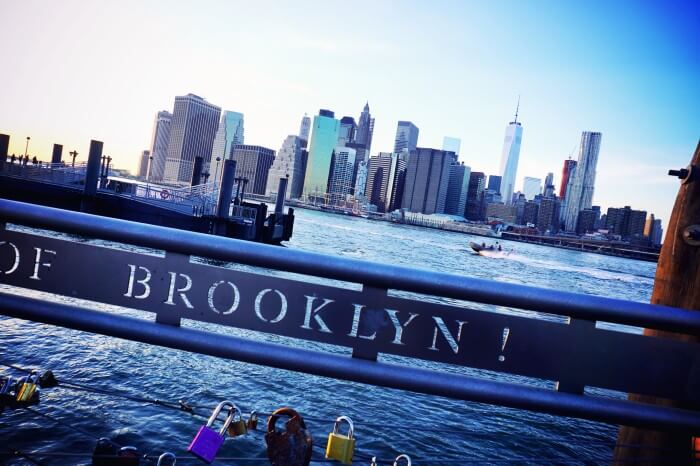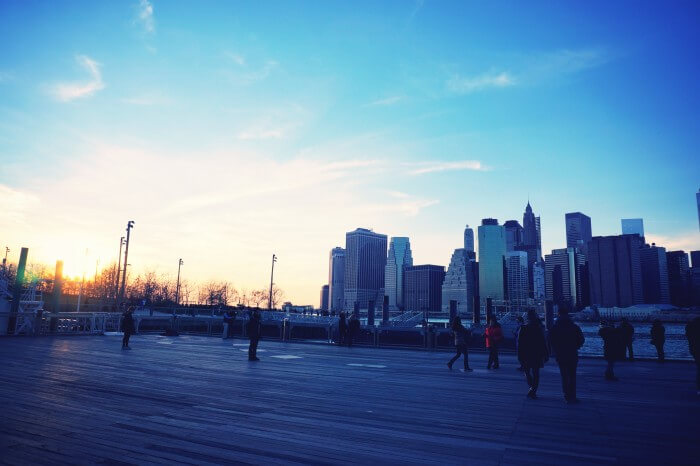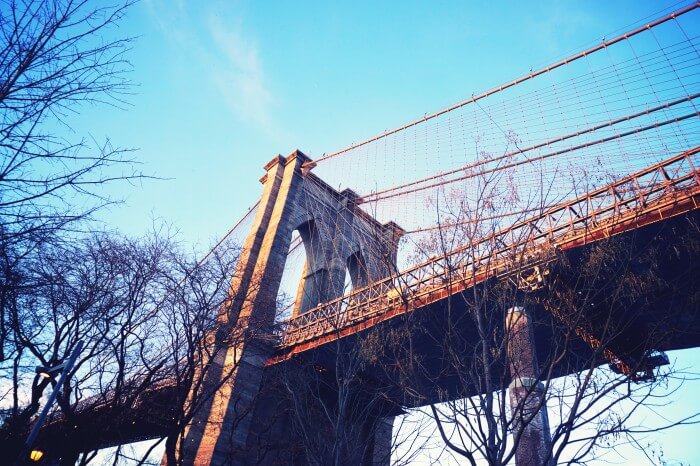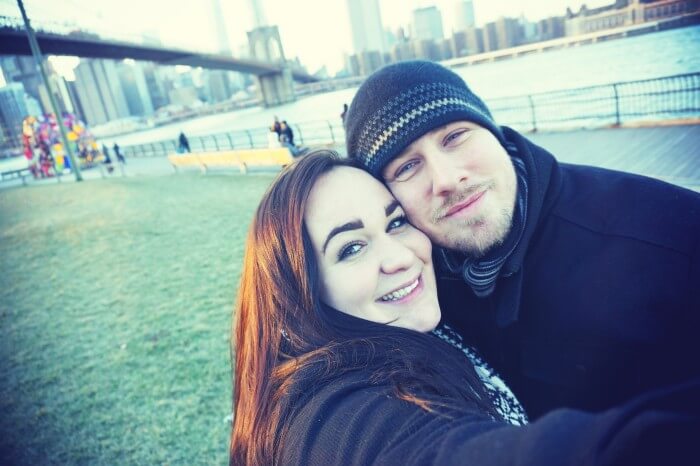 Pad looking wistfully towards the city… I tell myself he's thinking about how much he loves me. He was probably thinking about the BBQ restaurant we'd be eating at later that night.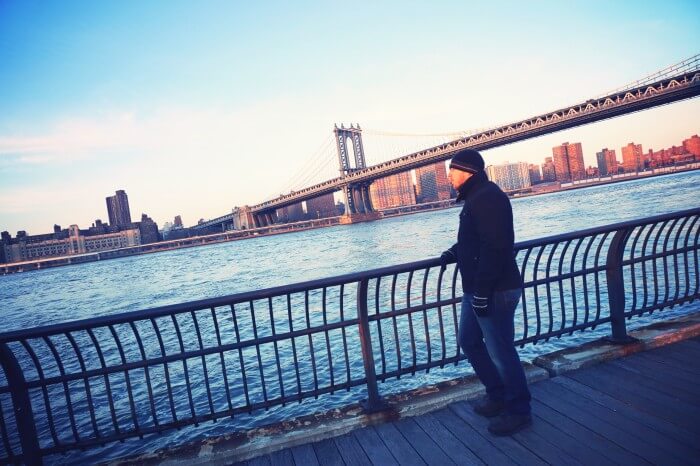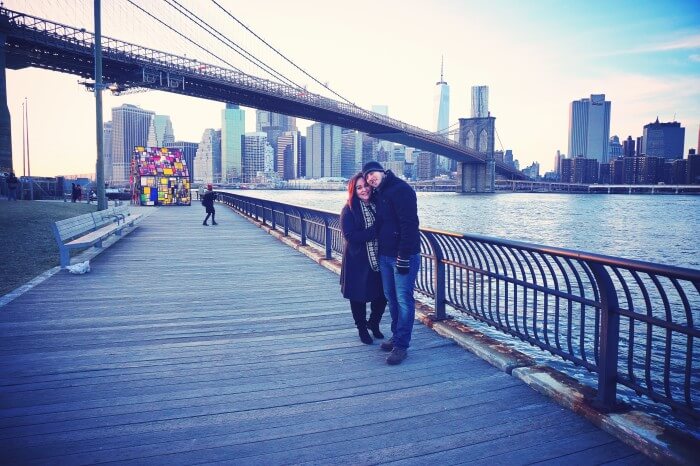 I had this habit whilst we were in NYC of taking 'Engagement ring selfies' everywhere we went. This basically consists of me taking a photo of my hand in front of something recognisable.
I'm still deliberating whether a blog post of all these ring-selfies would be funny or tragic.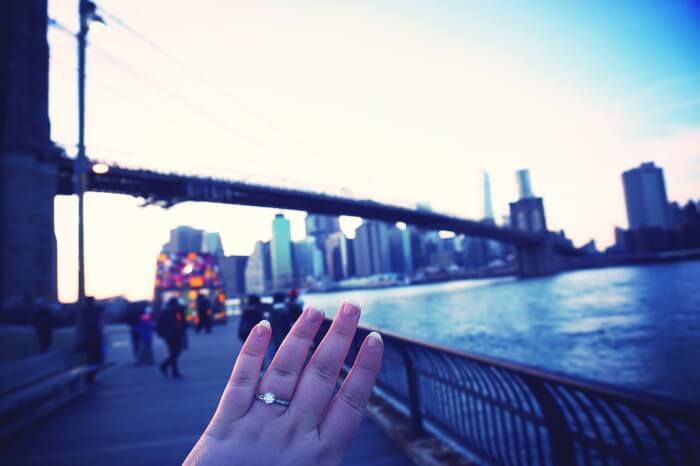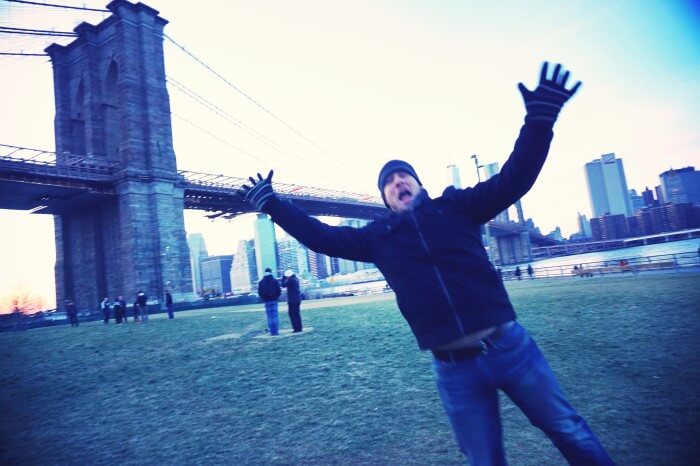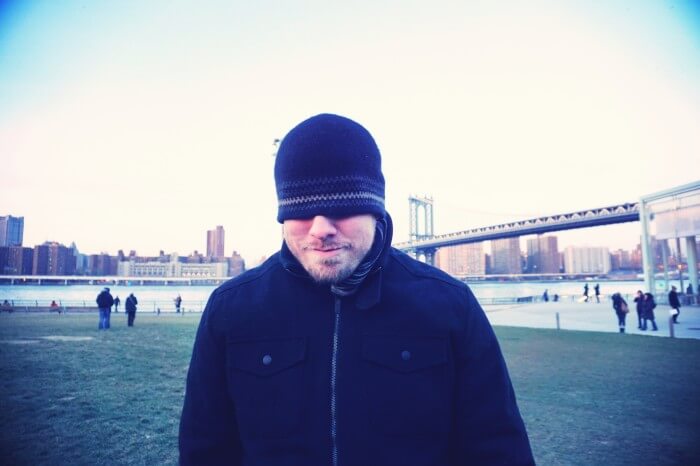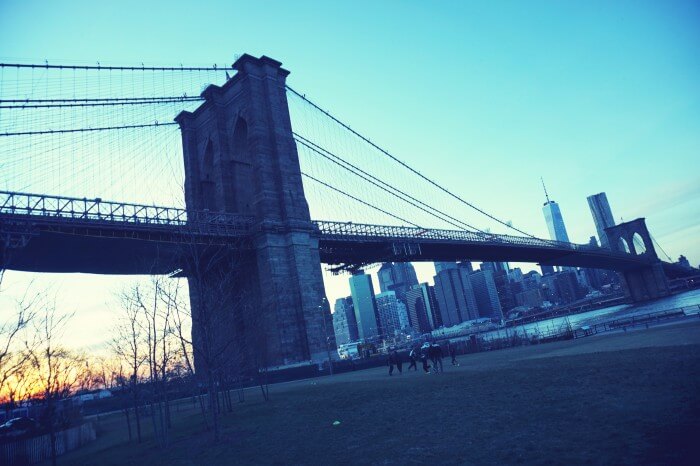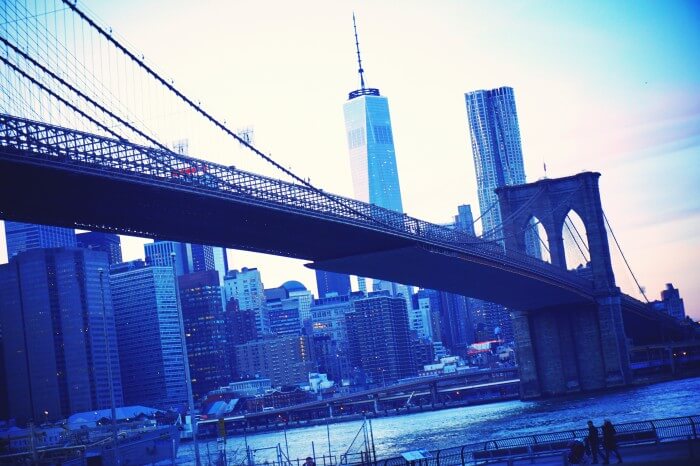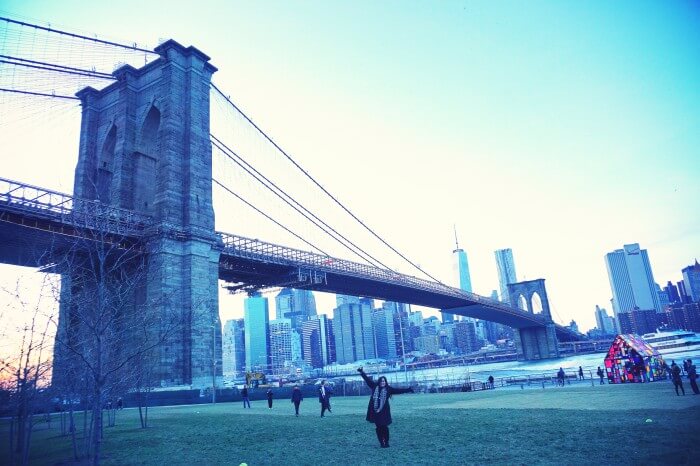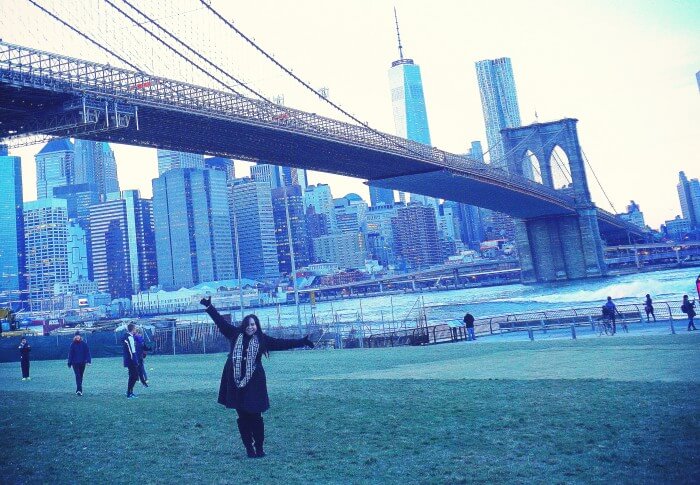 It took us so many attempts to get the photo below. Luckily, I have an amazing fiancé who totally understands my need to take lame-ass photos. He very rarely complains actually, which is probably a good thing!
I had to keep running back and forth to the camera (which was sat on the grass about 15 feet away) and pressing the shutter button, then running back and jumping up in time for the self-timer. We did this about 6 times.
Anything for a good shot.