One of the main things I wanted to see in Berlin, was whatever remained of The Berlin Wall. It's a random fact, but the Berlin was first pulled down on the actual day I was born. So that was on all the papers and all the headlines the day my Mum was in the hospital giving birth to me. I guess, because of that early connection to the city and to the wall, it's always fascinated me and it's something I've always wanted to see, and learn more about.
It's not actually blindly obvious in any of the guidebooks or tour-books where you can see The Berlin Wall, and yet I knew there must be somewhere you can go to see the remnants of it. However small those remnants might be.
We went to Checkpoint Charlie first where there stands a small piece of the wall – but it wasn't enough, so I went on Google and tried to find somewhere else in the city. What I saw recommended a few times, was The East Side Gallery in East Berlin. It's a free, outdoor gallery with a large stretch of the wall itself still standing, and covered in beautiful murals and street art.
It's quite simply; beautiful, powerful and thought-provoking. 
By far the part of the trip that enjoyed the most, and something no one should miss if visiting Berlin.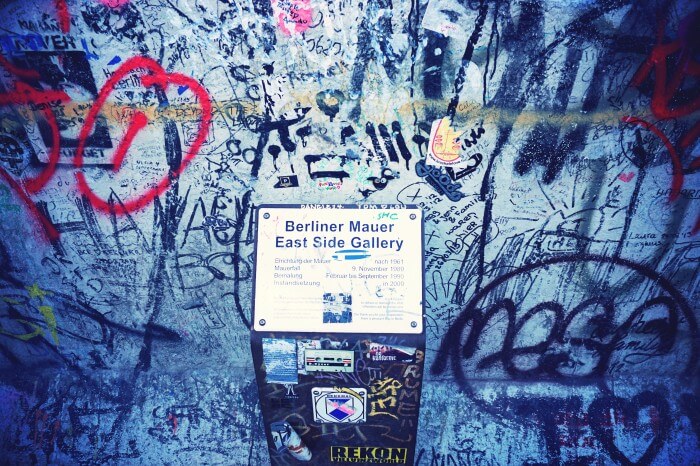 You can see the East Side Gallery in the map below, but it's kinda that whole road, not just a building. It basically runs right along Muhlenstrabe (the main road) for at least 20-25 of walking.
We got off at the U Schlesisches Tor station (on the U1 line) and just did the quick walk across the river to the east side gallery, which was very pretty… so why the heck not?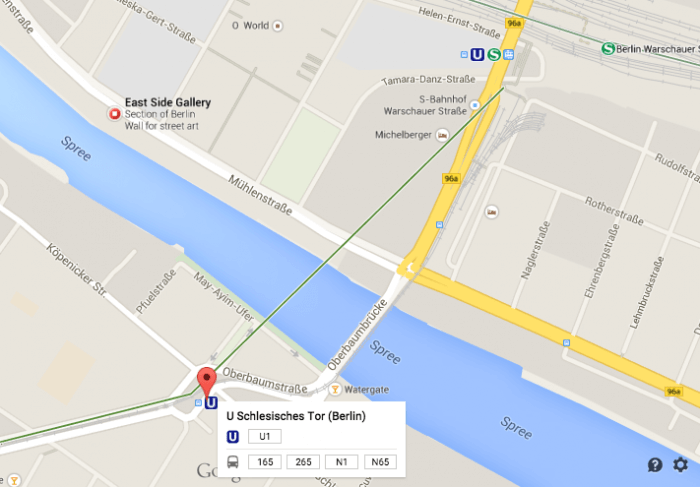 Below are a few photos of my favourite parts of the wall, but all of it was just beautiful. For me, it's especially beautiful because it's something that was once so negative and such a point of pain and struggle, that has now been turned into something that represents freedom of expression, and colour and art.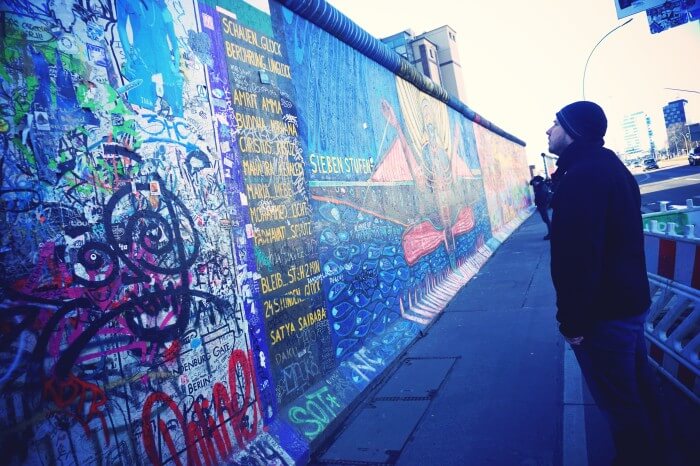 I loved the verse below, sometimes you don't need the colours and the the patterns, sometimes words are enough to show the power of what the wall now represents, as opposed to what it once represented.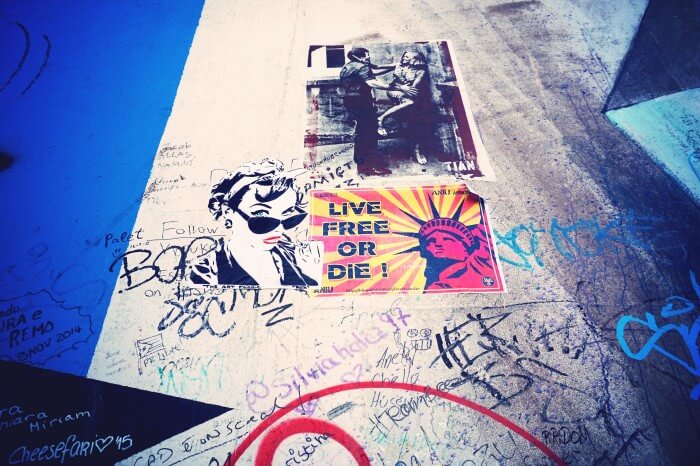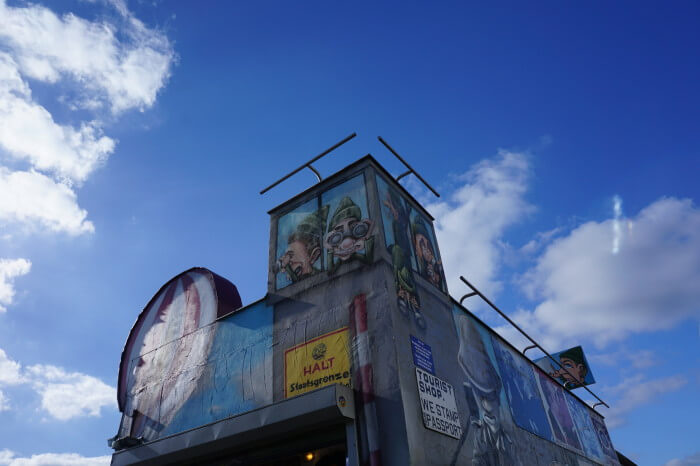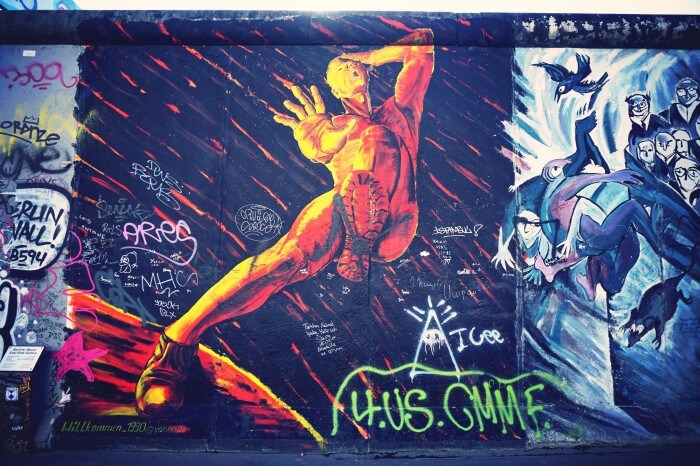 I loved this little verse too.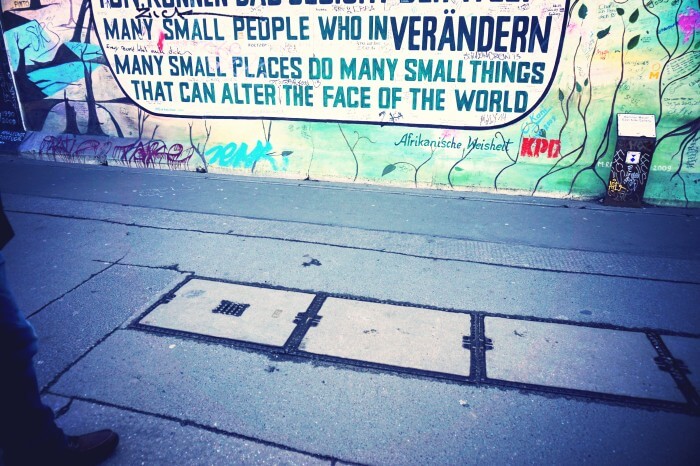 The image below is one of the remaining walls most famous and iconic parts. In the city they actually sell t-shirts and postcards with this printed on.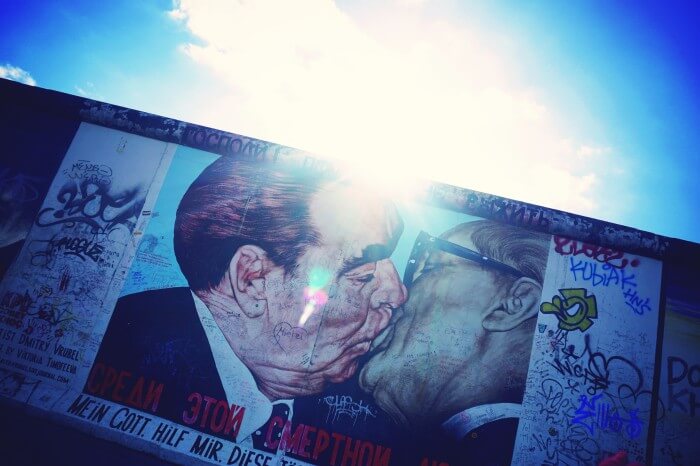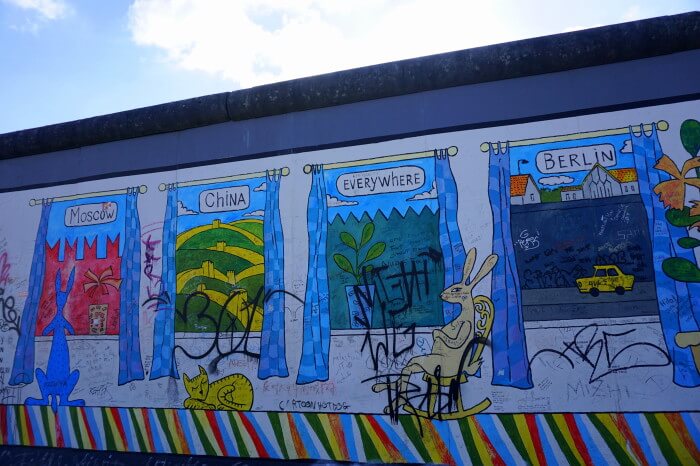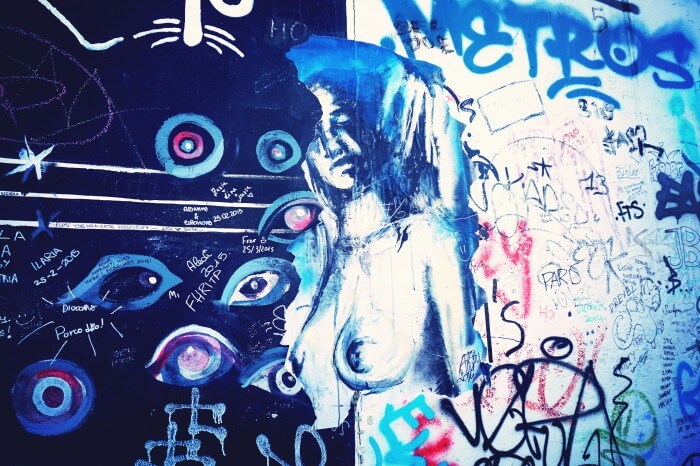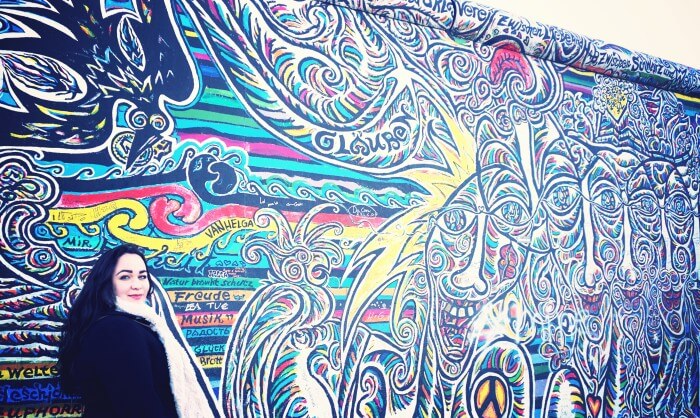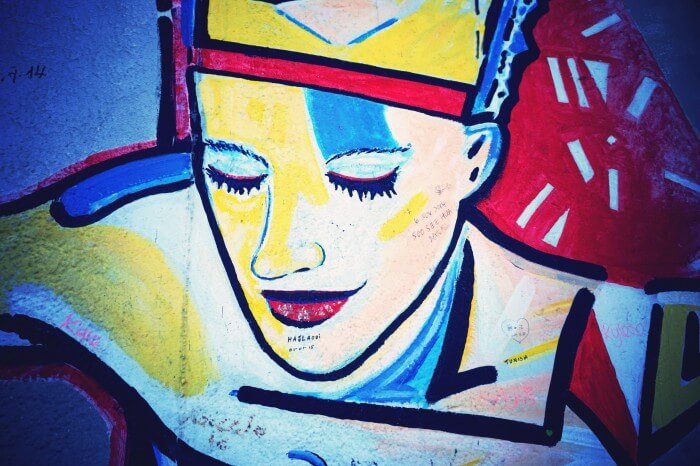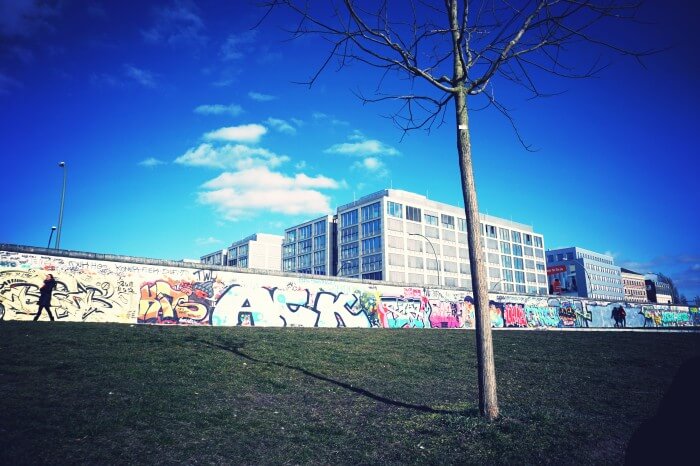 Have you been to the East Side Gallery in Berlin? What did you think? 🙂