Without a doubt, hands-down, New York City has to be one of the best shopping destinations in the world. It's hard to go there and not want to splurge and spend. You'll find big designer brands, huge department stores, independent stores and thrift shops with hidden gems waiting to be discovered – it's all there on one island.
One hell of an island… right?
Whenever I've visited NYC though, I've always wished I had a NYC shopping map, telling me where to find what, where to go, and where to look. So following that train of thought, and figuring that if I've looked for that info, maybe other people are too – here's my own NYC shopping map which I hope will be super useful and help you spend lots of money 😉
Below are my absolute favourite shopping destinations in NYC and all the ones every keen tourist will want to check off their list. You'll also find a map of where to find each one too…
1. Bloomingdales: 1000 Third Ave., at 59th St.; 212-705-2000. 504 Broadway, nr. Spring St.; 212-729-5900; bloomingdales.com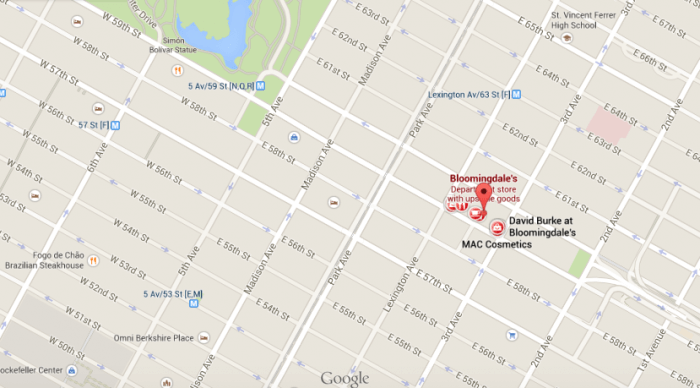 2. Barney's New York: 660 Madison Ave., nr. 61st St.; 212-826-8900; barneys.com.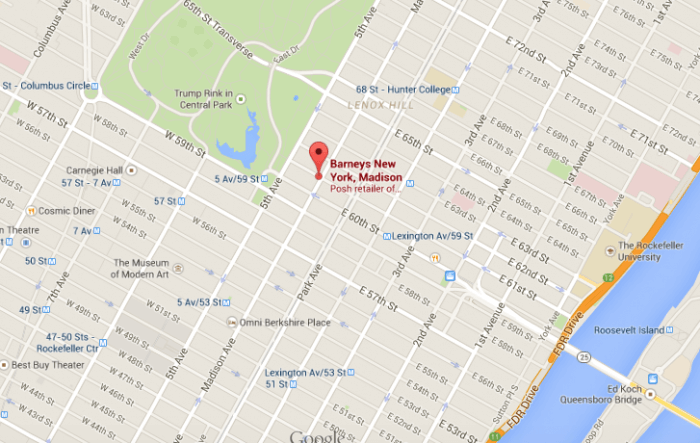 3. Tiffany's New York: 727 Fifth Ave., nr. 57th St.; 212-755-8000; tiffany.com.
4. Macy's NYC: 151 W. 34th St., nr. Broadway; 212-695-4400; macys.com.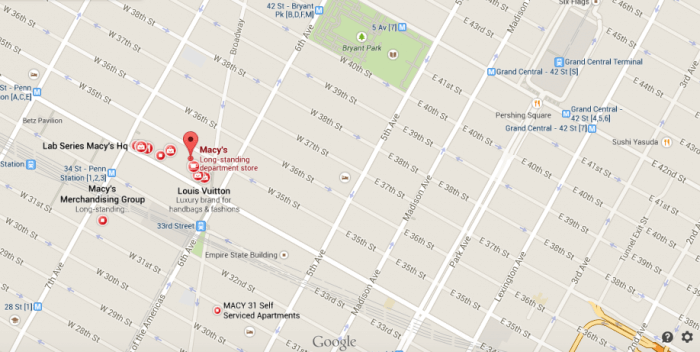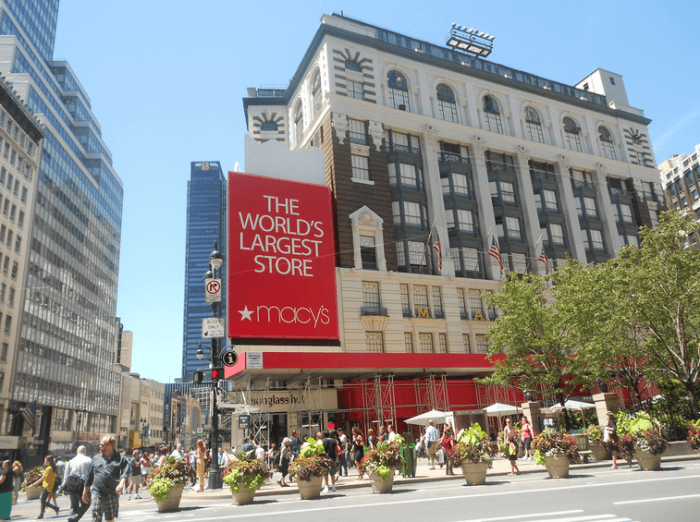 5. Madison Avenue: Madison Ave., 57th St. to 72nd St.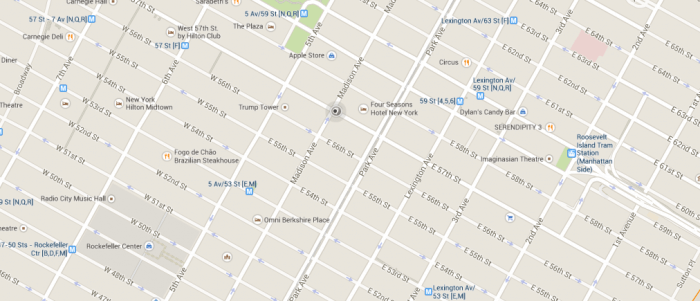 6. Sak's Fifth Avenue: 611 Fifth Ave., nr. 50th St.; 212-753-4000; saksfifthavenue.com.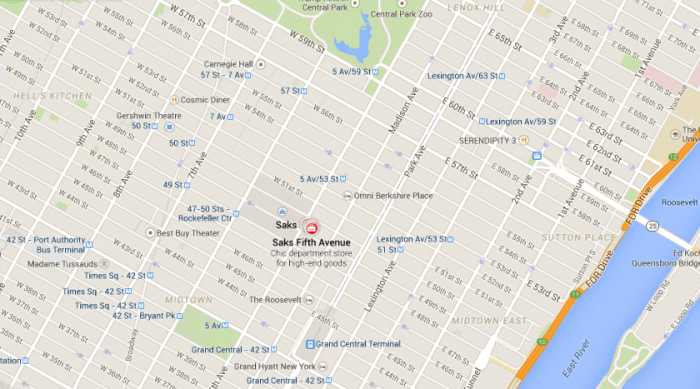 7. Bergdorf Goodman: 754 Fifth Ave., nr. 58th St.; 212-753-7300; bergdorfgoodman.com.
8: Lululemon: 408 W. 14th St., nr. Ninth Ave.; 212-255-2978; lululemon.com.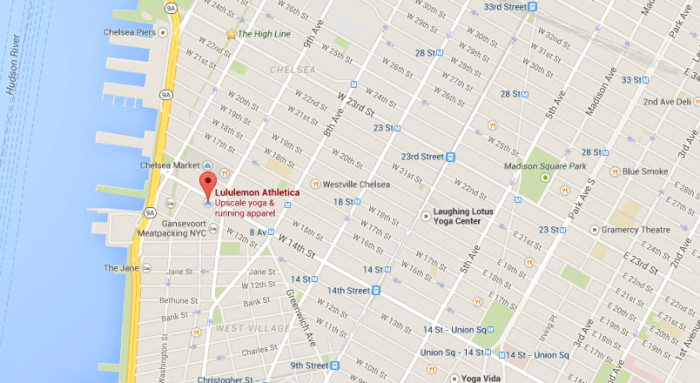 9. Toys R Us: 1514 Broadway, nr. 44th St.; 646-366-8800; toysrus.com.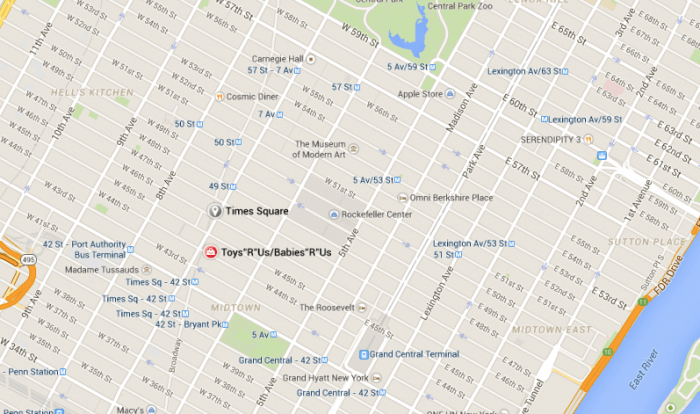 10. Chelsea Market: Chelsea Market, 75 Ninth Ave., nr. 15th St.; 212-243-6005; chelseamarket.com.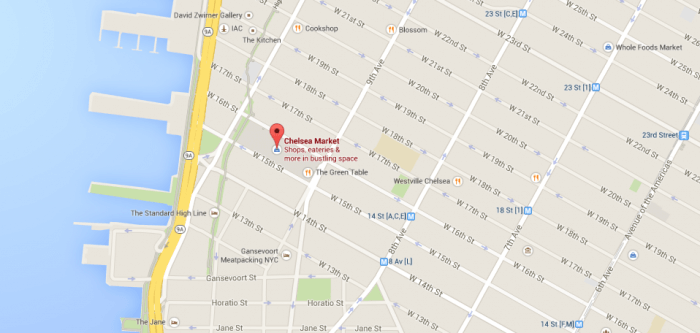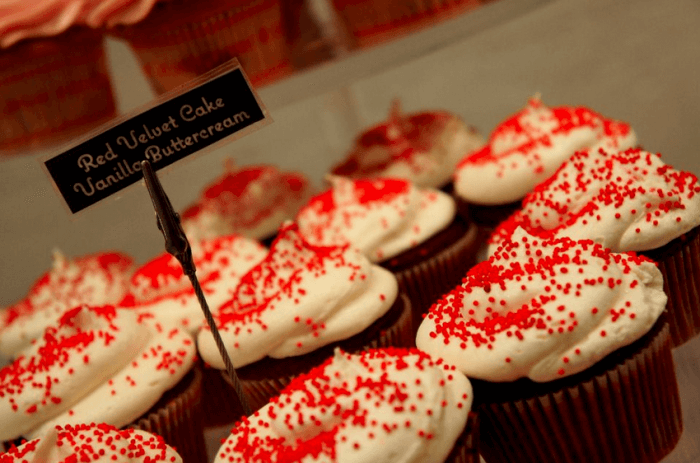 11. The Apple Store: 767 5th Ave, New York, NY 10153, United States www.apple.com
12: Grand Central Terminal (market): 42nd St., at Park Ave.; grandcentralterminal.com.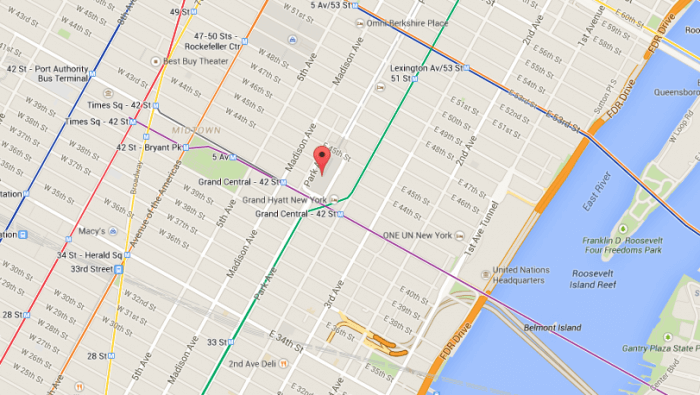 13. NBC Experience: Rockefeller Center, 30 Rockefeller Plaza, New York, NY 10112, United States. www.nbcuniversalstore.com/
Still need a bit more help than my NYC shopping map and need extra help navigating the city and figuring out how and where to shop in NYC?
If you'd like more suggestions and a personalised shopping guide, Hayes and Jarvis have launched a NYC Shopping App which is definitely worth downloading for that extra bit of support. Sometimes Google Maps doesn't quite cut it getting you there – and the app features 100 of New York's best stores and has been curated by the city's retail experts, so it's probably the most helpful thing I can recommend.
It can even create a shopping tour of the shops most suited to you – which is great as it means it'll group together all the shops nearby – so you're not trekking halfway across town halfway through the day.
It's free too – which helps.