I've been meaning to do a full photo-post of The Neon Museum in Las Vegas for ages now – and here it finally is!
The Neon Museum in Las Vegas is definitely one of the most unique and quirky things to do in the city, and it makes for a nice break from all the drinking and casinos (if you get me).
It's found about a 15 minutes drive off the strip in downtown Las Vegas (the original city!) and it's pretty easy to find, most taxi drivers will know where to find it, and if not just do a quick Google search and it'll pop up straight away. I think the cab drive cost us about $20 from the strip which wasn't too bad – but if you got the bus it'd be cheaper.
We got the taxi because it was mid-August and like a million degrees outside, and we didn't want to chance walking too far at the other end. Have you ever been to Vegas in August? It's basically like being on THE SUN.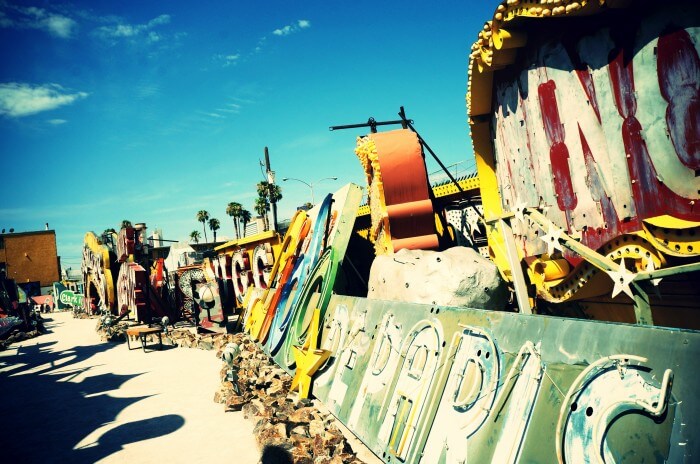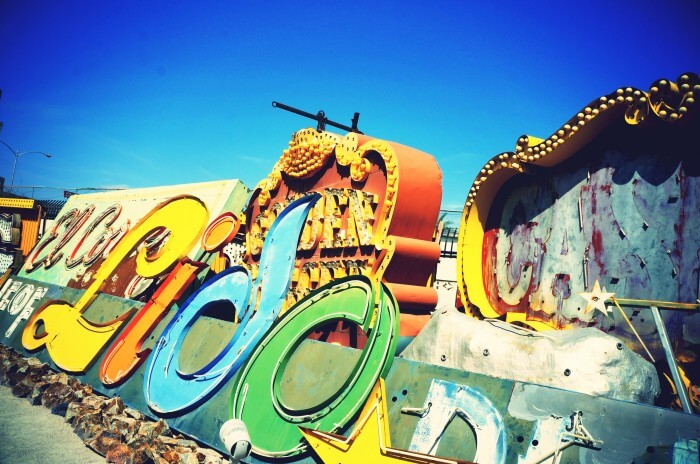 Anyway, onto the tour!
It's a guided tour that lasts about 45 minutes (which doesn't sound like much, but in the heat and the sunshine – it's just the right amount). You're given plenty of opportunities to take photos and you stop every couple of feet anyway to discuss a different piece of of neon, so you have plenty of opportunities to snap away (which was my main priority).
Just to prove this point more so, in our tour group there were 2 fashion bloggers, who had clearly paid the admission only to take some cool outfit photos in front of the neon art. They lagged right behind the group, not really paying attention to the guide and just did their own thing for the majority of the tour.
One thing it is worth noting too though, is that you're not allowed any bulky camera bags of tripods, etc on the tour. So just bring along your camera and nothing else.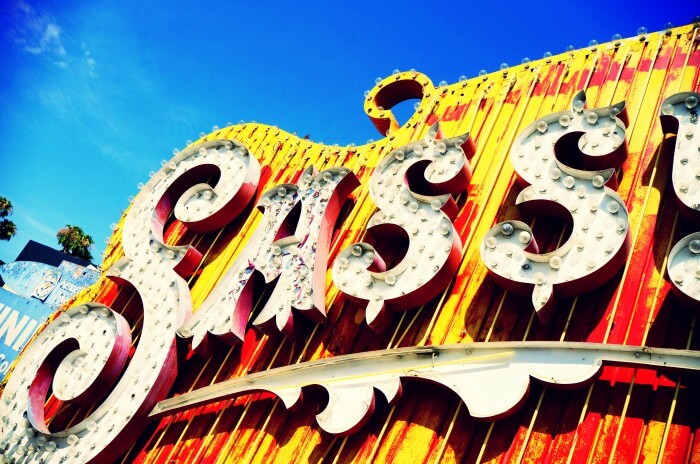 Our group had about 10 people, so it wasn't crowded, and you can always get up close and personal with the pieces (within reason). The tour guide is great, and super friendly and entertaining. I'm not usually a fan of tour guides, but this guy won me over and I found him quite entertaining.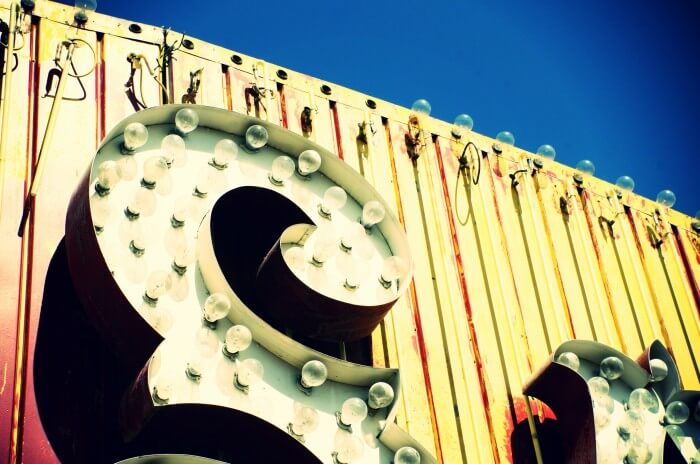 You can kind of see in the photo below, the little pathway that takes you through the museum. You're not really allowed to venture from the path, but there are still loads of photo-opps and room to take them!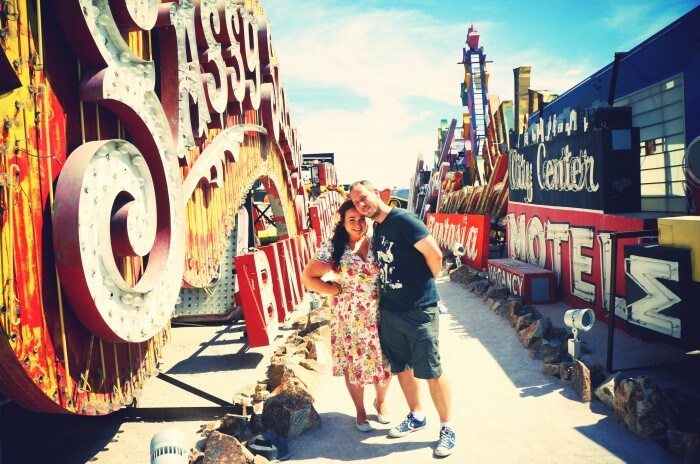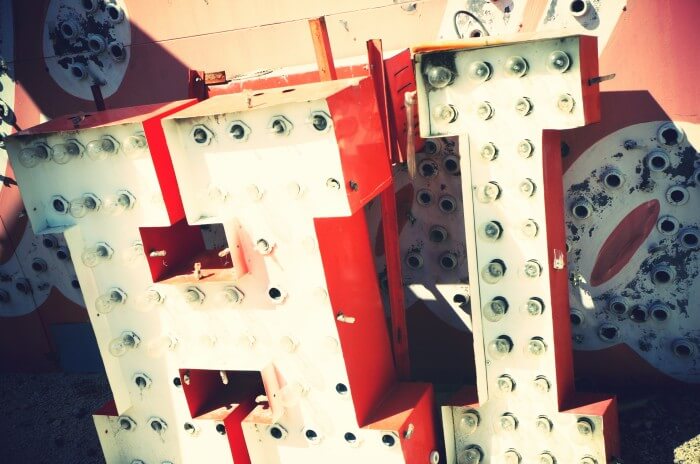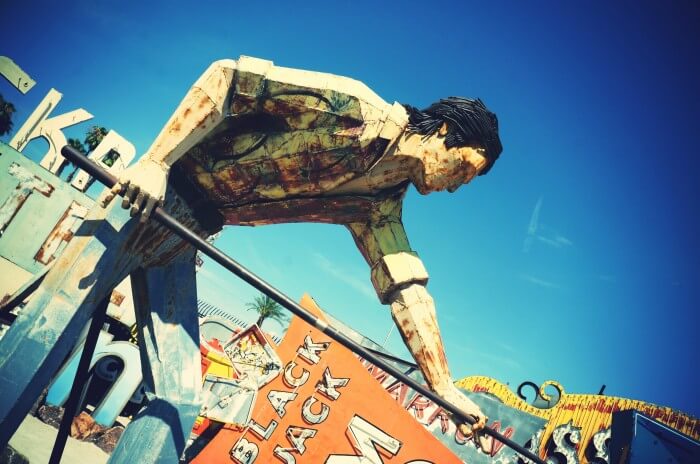 I loved the little dude behind me in the photo below!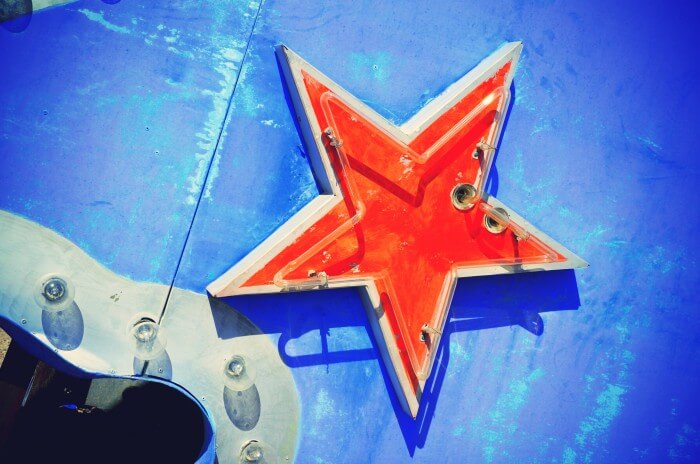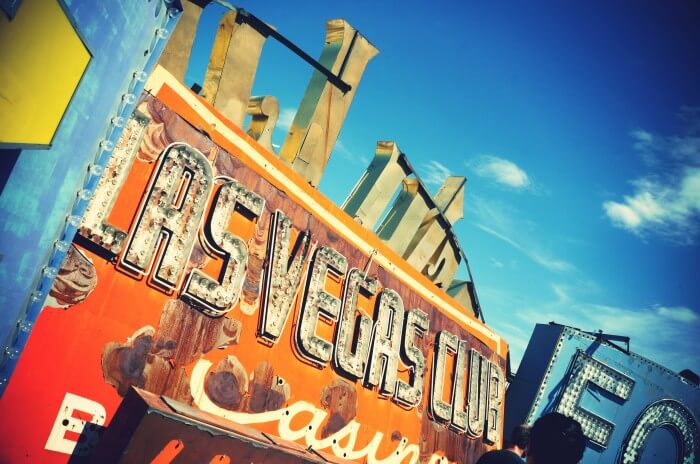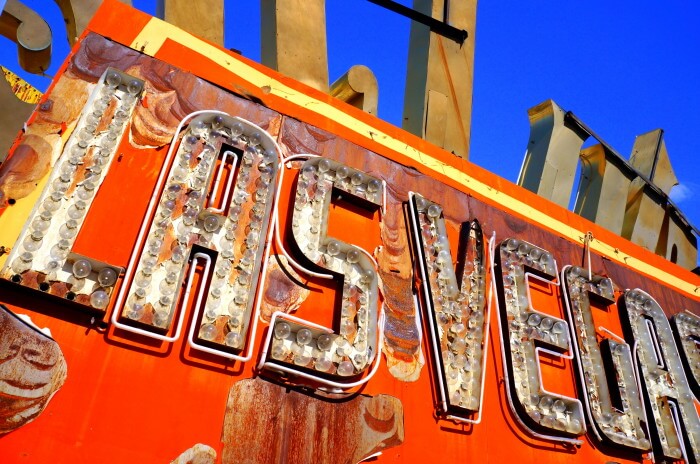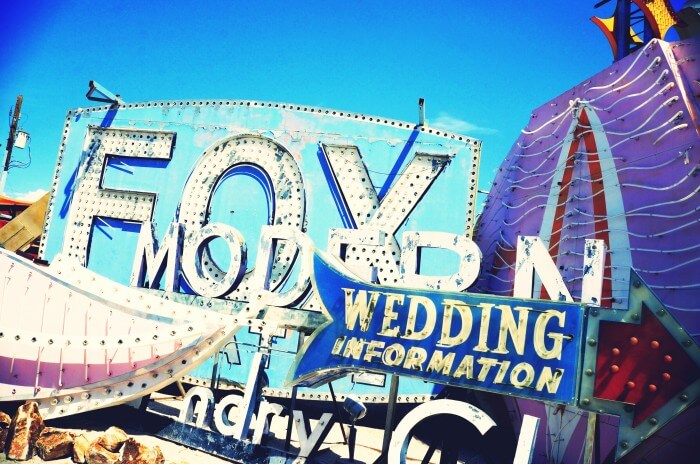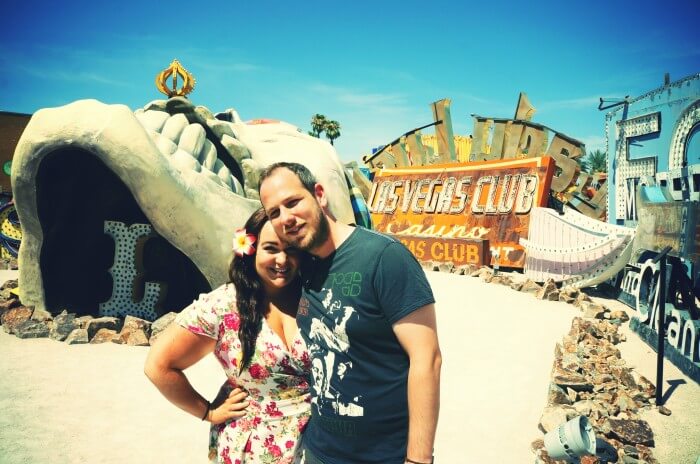 And the big finale – the famous StarDust sign! This makes an awesome photo, so try and lag behind for this bit and catch a few shots without the rest of the group in it!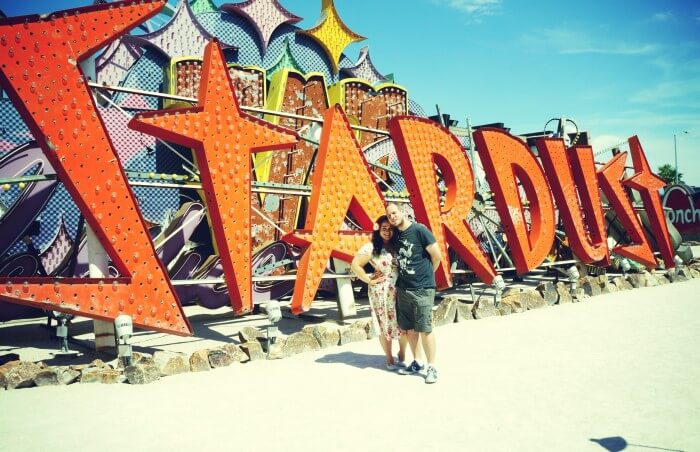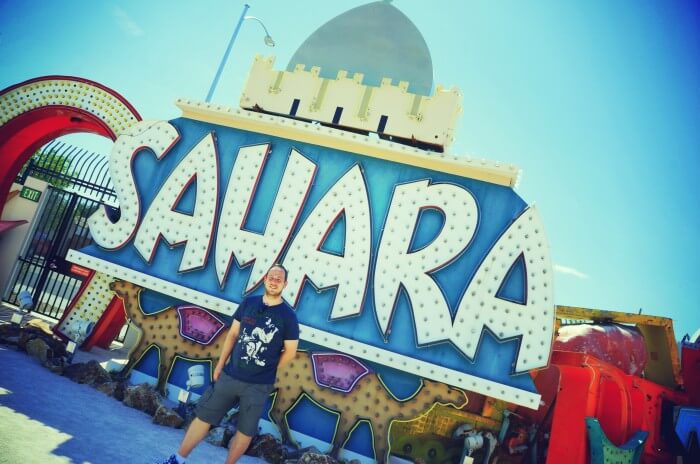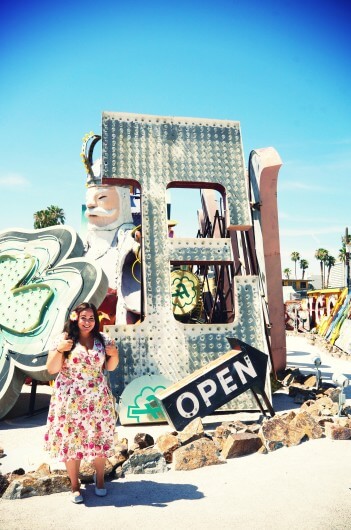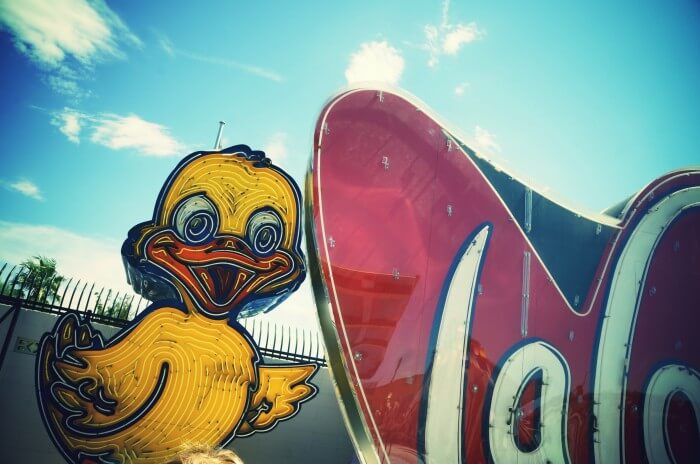 If you're thinking of visiting The Neon Museum in Las Vegas, I'd recommend booking a couple of days in advance, especially if you're planning on visiting in peak season or at the weekend. I'd also recommend taking a couple of bottles of water with you for the tour – it gets hot!
Ticket prices for day tours are $18 for general admission; seniors 65+, students, active military, veterans and Nevada residents are $12 (valid ID required for each discounted ticket: must show current ID upon arrival). So it's a pretty cheap day out in comparison to a lot of vegas attractions!
You can also visit at night (which we didn't do – but I imagine would be gorgeous). You can view the fabulous neon of six restored signs and see the other ones lit up with colourful lighting. Ticket prices for night tours are a bit more money, at $25 for general admission.