I like being a tourist – and when you're in a huge city like Singapore (with so much to do and see) you end up taking a few touristy snaps just like everyone else. I like these kinds of photos though, they are the kind I'll frame when I get home. Here are a few of our favourites from Singapore….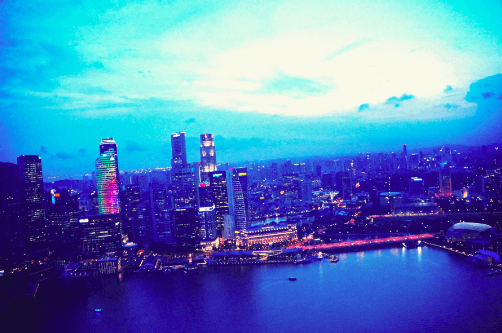 The two photos above were taken from the bar at the top of The Marina Bay Sands Hotel. Very beautiful view – if you can manage to get to it. Expect loads of crowds (especially at the weekend) and you'll need to get there early if you want a table near the edge of the terrace. Otherwise, you'll have to enjoy the view over the tops of people's heads… not ideal, but still absolutely stunning.
These two shots (above) are taken in Singapore's newest attraction – Gardens by The Bay. It was just gorgeous and looked like some kind of fairytale. I'd go just before sunset, so you can watch the sun go down around the giant trees and then enjoy the night-time view later on. Either way – it's worth making the effort to go here. You can grab a taxi there, or the MRT (Singapore's subway system) and get off at the stop called Bayfront.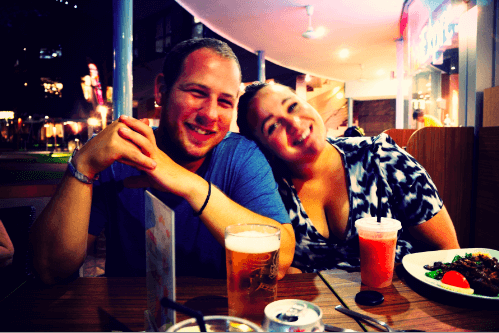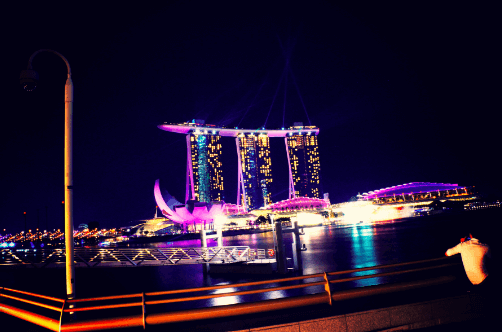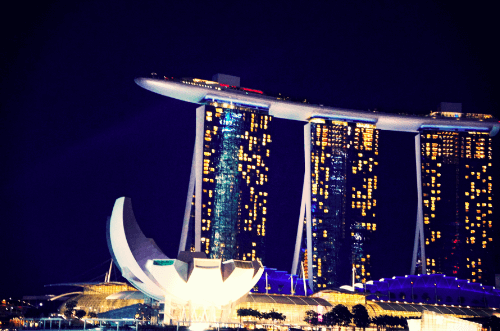 Another must-see for anyone is obviously the Marina Bay Sands (above). We actually spent a night exploring the area opposite the hotel (called The Esplanade) which is where you can get great shots like this from – kind of iconic now in relation to Singapore. But also – if you have time, make time to go inside the hotel too as it's pretty spectacular. We headed up to their rooftop bar, and also had a go in the casino too…. which won us $200. Not bad!
Lastly – Raffles Hotel is another place to check off your list whilst in Singapore. It's their most luxury hotel (some would argue) and you can go walk around it's ground for free. There are even a few bars and restaurants you can try (if you have the cash for it) but a strict dress-code applies – so don't go wandering in there in your flip-flops because you'll get turned away at the door.
What would you recommend to do in Singapore?