I love finding those amazingly good-value-super-cheap eats around big cities, so thought I'd put together a post about my current city – London. London is known in the UK (and the world probably!) for being expensive and overpriced, but to tell the truth there are dozens of places in the city you can eat for under £10 (food and drink included) and they're not even that hard to stumble upon.
Here are a few of my personal favourites….
If you're in Soho – try out Bi Bim Bap
For yummy asian cuisine at ridiculously cheap prices then Bi Bim Bap is my favourite place to head. The restaurant feels like a quirky cafes, and the service is friendly and quick. Don't expect to pay more than £10 here for a main course – I think the average price is about £6/7 and the portions are huge. For something a bit fun order the raw beef in the traditional stone bowls, and watch as it cooks right there in front of you – I was gobsmacked the first time I went there and ordered it! The food is just delicious (did I mentioned that already?) and the ingredients are fresh and tasty.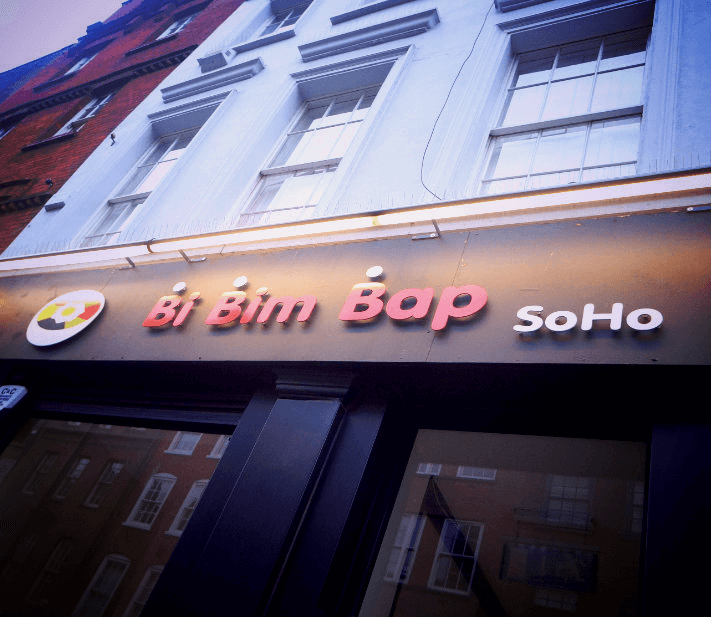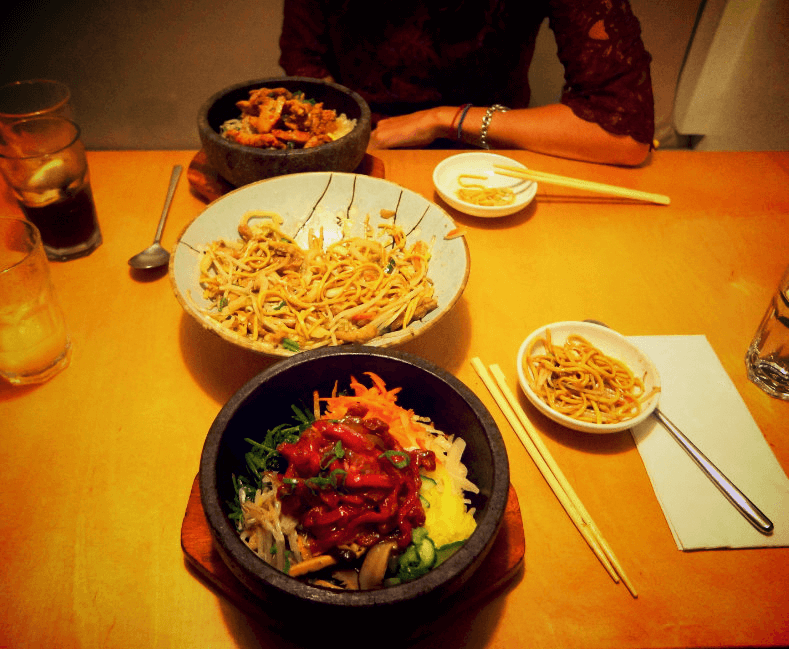 If you're near London Bridge – head to Borough Market
For some street food at affordable prices, you can't really go wrong with Borough market. It's very cheap (considering how central it is!) and the food is a consistently high standard too. Stick to the street stalls and market venders for the cheap-eats, I'd recommend Roast sandwiches – if you're patient enough to queue! Thee is also an amazing pulled pork sandwich shop (pictured below) which is always a great shout too.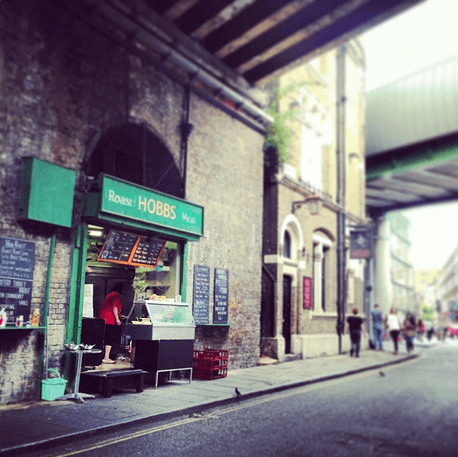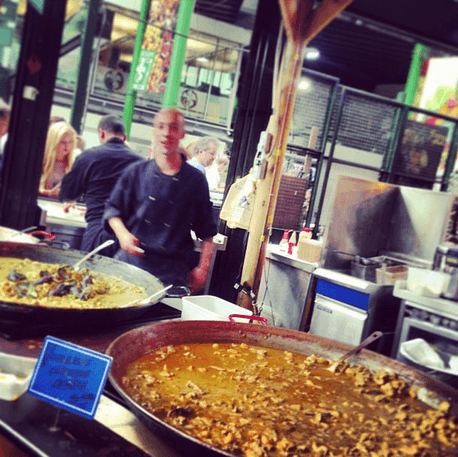 If you need a reliable chain restaurant – head to Wasabi
I LOVE WASABI. I know it's a chain place, but it's so tasty and so good. I swear, if I could eat Wasabi every day, I totally would. You're looking at about £5 per meal here then an extra £1 for a drink, if you're thirsty. The portions are more than generous, and it's all freshly prepared that day. I'd go for the sweet chilli chicken (drooling….) but they also have cold dishes and great Sushi too.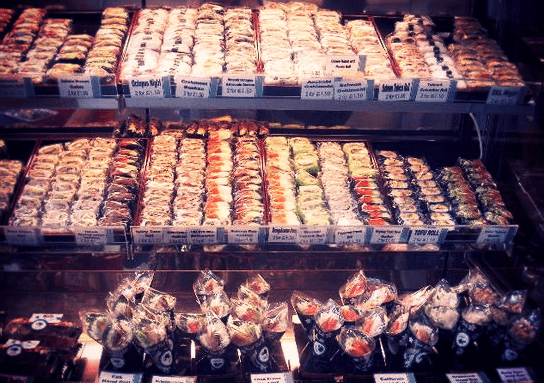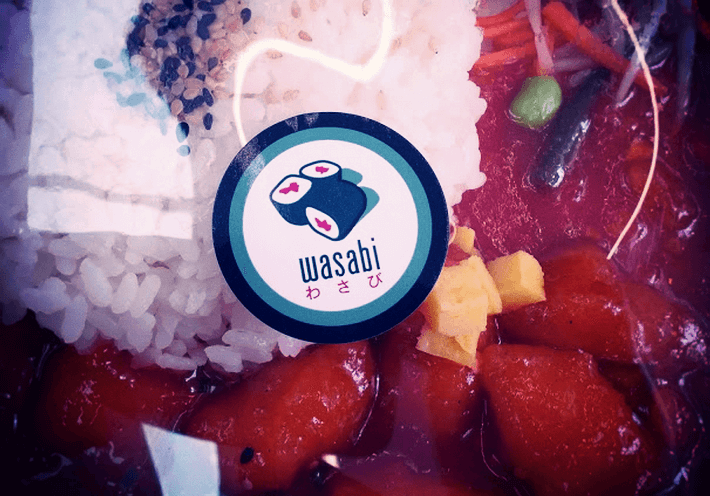 If you're in North London – head over to Camden Market
Camden Market is the quirkier, funkier, busier younger brother to Borough Market. Expect more crowds here, and expect to struggle for a seat! Saying that though, the choice of food is really varied and the prices are very cheap. It'll cost you about £5 for a meal – maybe a bit more, maybe a bit less – depending on what you have! Camden is best enjoyed in the summertime, when you can sit down by the canal and enjoy the views.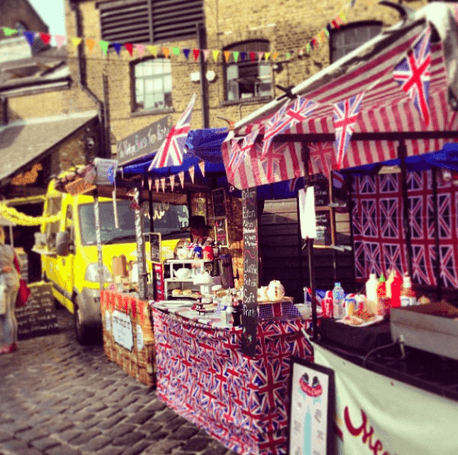 If you want pizza – head to Franco Manca's in Brixton
Probably the best pizza I've had in London and I know at least a handful of people who would agree with me. I live in Brixton – so that's the restaurant we visit, but there are also restaurants in Balham and Chiswick too. The pizza is unbelievably fresh and the ingredients are hearty and well put together. I've never waited more than 10 minutes for it to arrive too – which is always a bonus! I won't say much more – the photos will do the talking!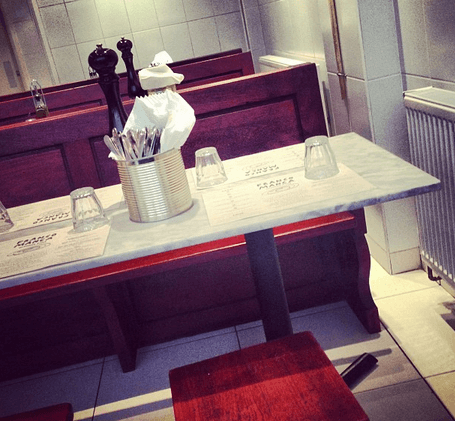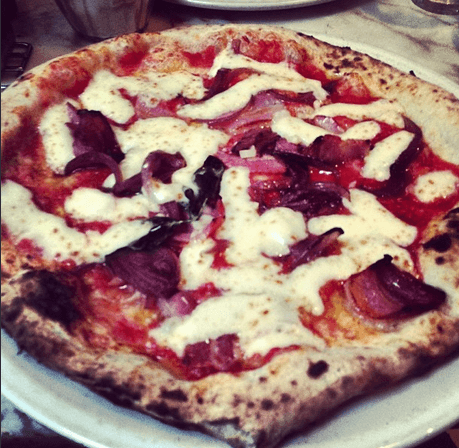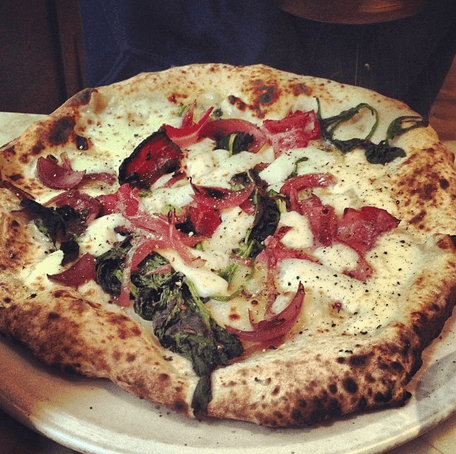 What are your fail-safe cheap eats in London? Let me know!
Did you enjoy this post or find it helpful? If so I'd love if you could spare a second to vote for me in The Cosmopolitan Blog Awards 2014. Just click here to get to the voting site. Thanks a million!