When I first visited NYC, one of things I want to do the most was walk across Brooklyn Bridge. And then the second time I visited, I wanted to do it again. It's the same story for the 3rd and 4th times too. It quite simply, is one of the best and most beautiful things to do in New York City.
But when you first visit it's tricky to know how to walk across The Brooklyn bridge. Where do you go? How do you get on it? Do you have to pay? When is the best time to go? All those answers and more you'll find here.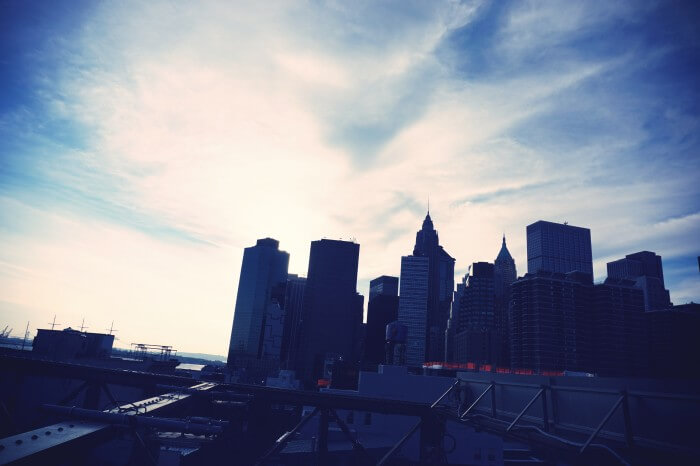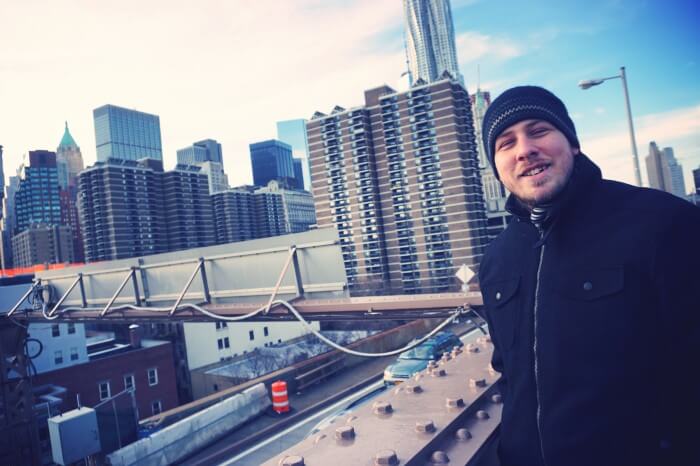 How to walk across The Brooklyn Bridge… Getting there!
First thing's first, you have to decide which side to walk from. I've always walked from Manhattan to Brooklyn, but the other way is just as great. Either way you're going to get some incredible shots, and you can always stop and turn around any time you like.
As you can see below, the closest Subway stations to the Manhattan entrance to Brooklyn Bridge are;
City Hall (N, R Trains)
Brooklyn Bridge, City Hall (4,5,6 Trains)
Chambers St (J, Z Trains)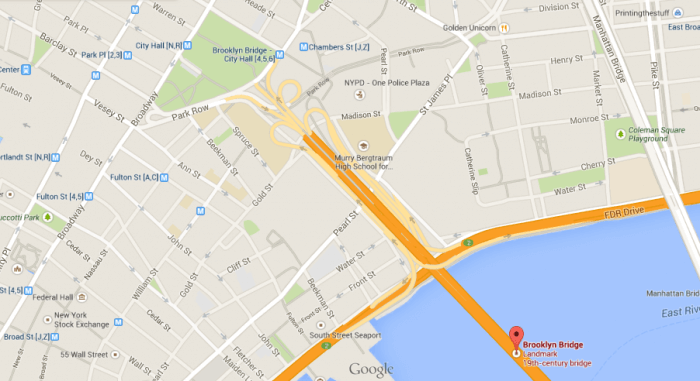 From the Brooklyn side of things, you have the following stations nearby;
High St (A, C Trains)
York St (F Train)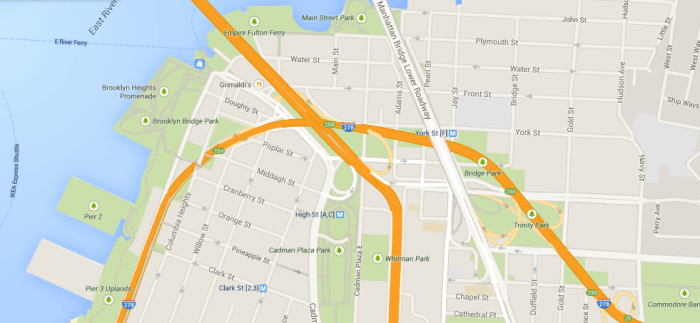 I always think, if you walk from Manhattan to Brooklyn, you can then take a nice stroll around Brooklyn Bridge park too afterwards, which is beautiful too. So that route is probably my favourite.
But now onto some more photos…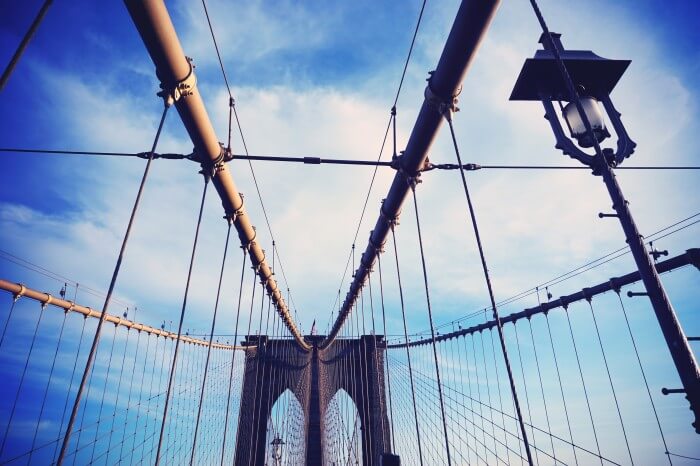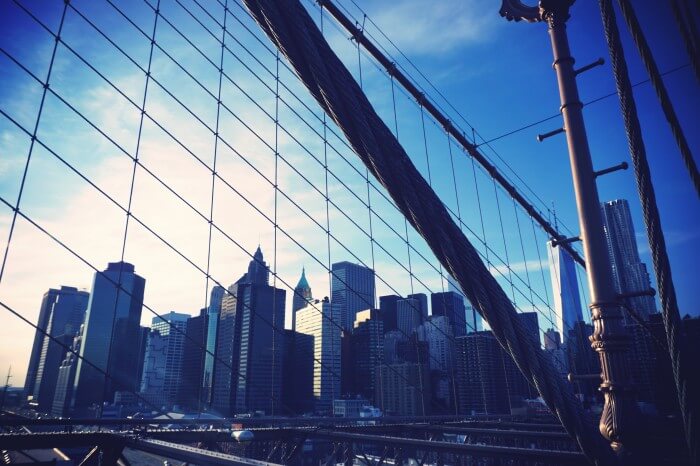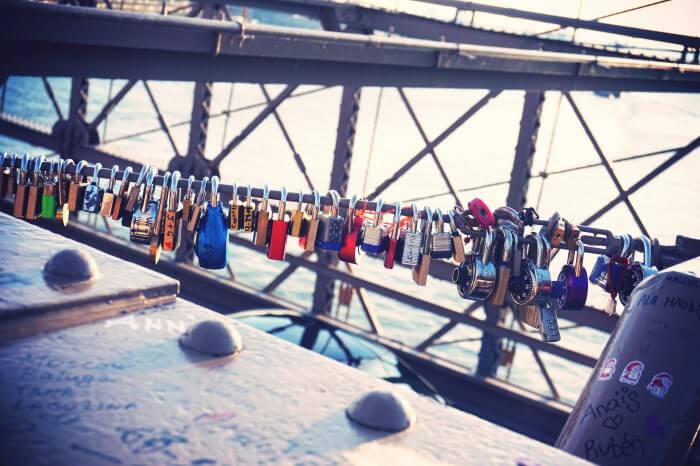 When should you walk across The Brooklyn Bridge?
Try and walk across the bridge on a clear, sunny day – the view will be SO MUCH better if you do, and you'll be able to see right off into the distance. It's also much nicer walking across the bridge in clear weather than in the rain!
I'd also recommend setting off in the last hours of daylight, right before sunset – that way you get some beautiful sideways sunlight right across the city, which is just breathtaking.
How long does it take to walk across The Brooklyn Bridge? 
Probably about 30 minutes if you're not the kind of person who stops to take photos.
If you want to take lots of photos and soak it all in (let's face it – that's probably the case!) I'd recommend putting aside an hour or an hour and a half to get across. It's not the kind of thing you want to rush, it's so beautiful, so just take your time.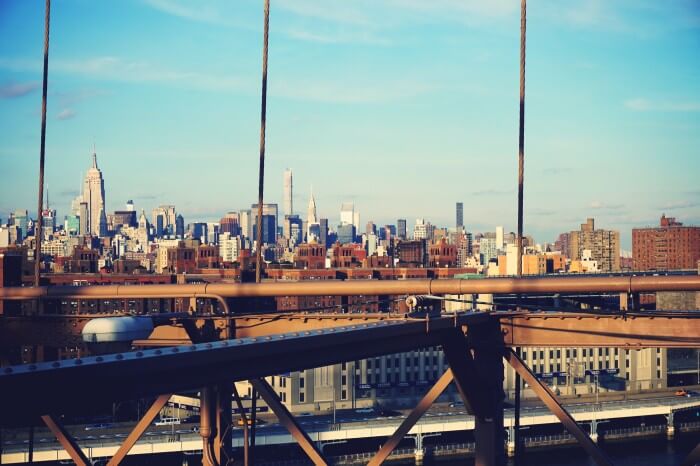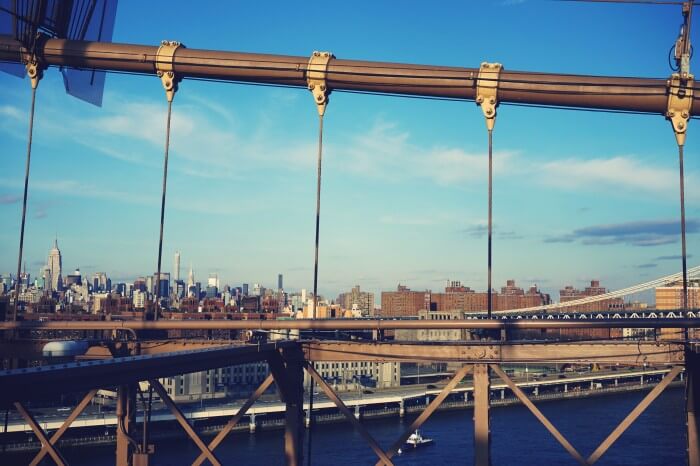 Don't forget to look behind you, and stop to look around! About halfway, this is the view looking back towards Manhattan! Now, you wouldn't want to miss that right!?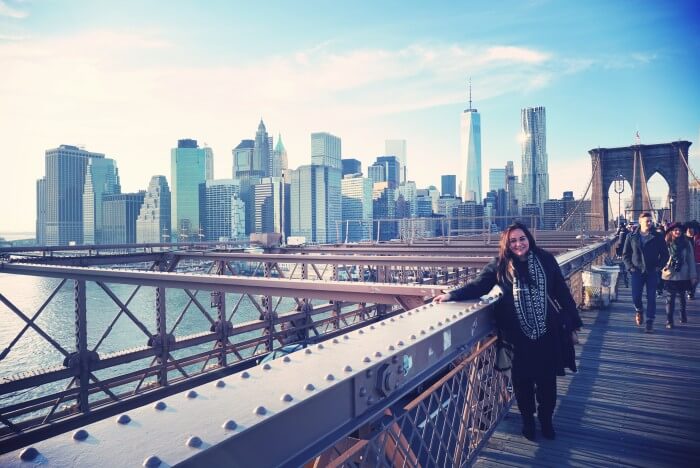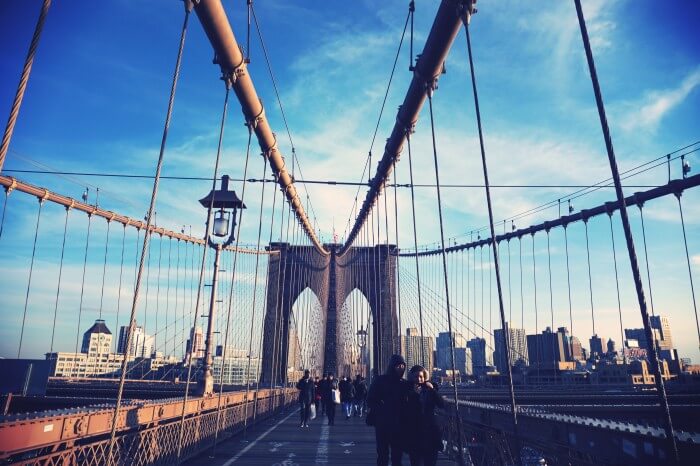 I love the shot below so much, it's just pure-NYC.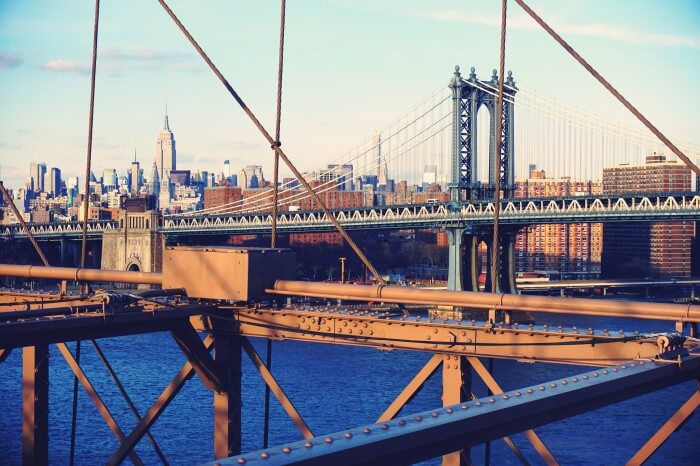 It can get pretty busy, so wait until there's a lull in foot-traffic for when you take those all important photos. That way you won't have lots of backpacks and heads in the background.
Also – don't be afraid to ask for help! Most people on the bridge are tourists and won't mind taking your photo for you if you ask nicely! It's gets more in than a selfie!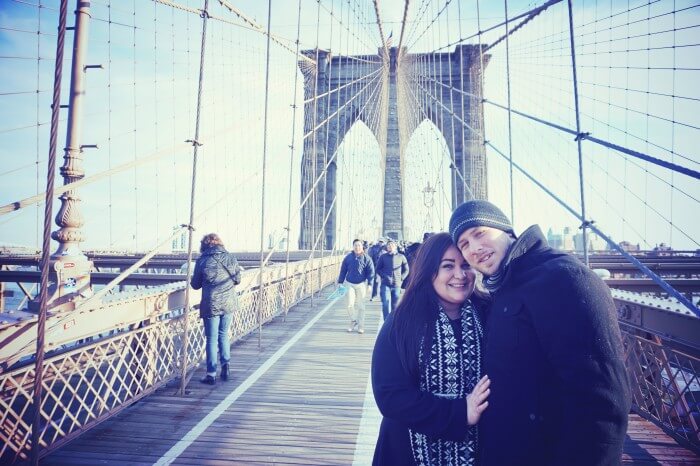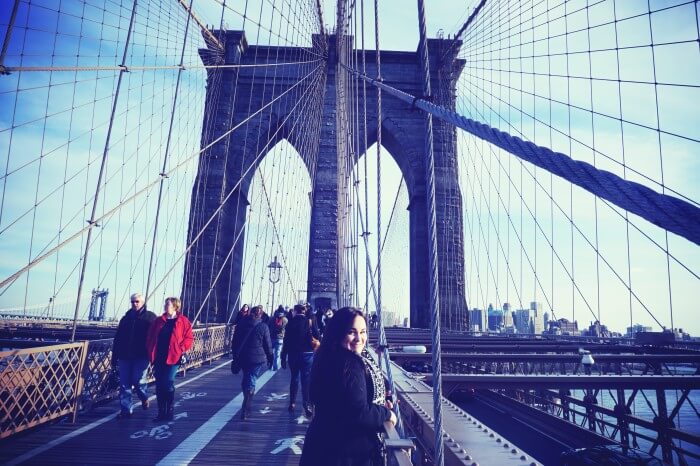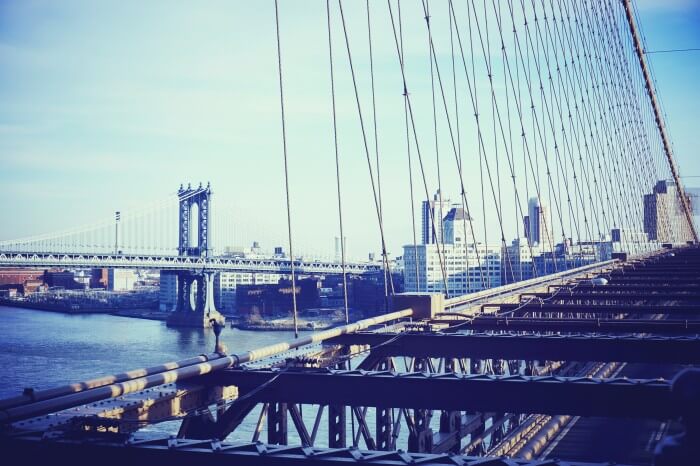 If you're reading this with plans to head over to The Brooklyn Bridge sometime soon, have an amazing time. Let me know what you thought in the comments below!
Pro Tip: Now move your Photo software such as Photoshop to the Cloud with a hosted virtual desktop windows 7. Also, rent a server from Apps4Rent to store/share your favourite clicks.