We got invited to spend a night at the beautiful St Ermin's hotel in London, so I wanted to write a little review about what we thought about the hotel, it's amenities, etc. We were bowled away by the hotel in all honesty – and (to cut a long story short – in case you just want to look at the photos!) I'd recommend the hotel to any tourists visiting the city on vacation.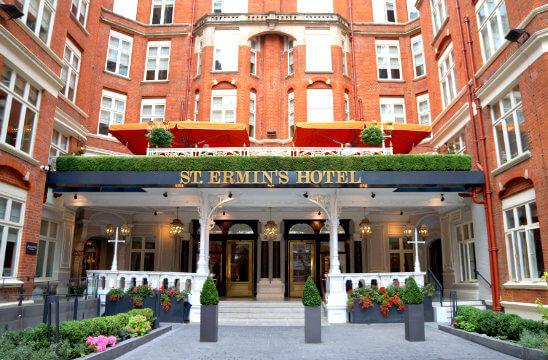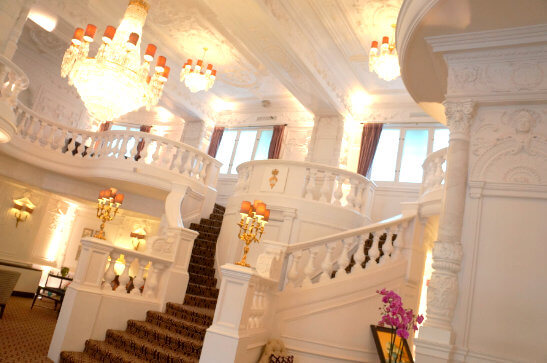 The thing I loved most about the hotel was how traditionally English it felt. I think, if you were visiting the hotel as a tourist from the US, Australia, NZ, Japan, Asia…. etc, you'd really appreciate all the little English details and the decor because I'm guessing that's what you'd be coming to London for! Why stay in a super modern hotel, when you can stay in something historic and beautiful like this?  The lobby (pictured above) was just stunning and totally had the wow factor… it looked like something out of Disney movie.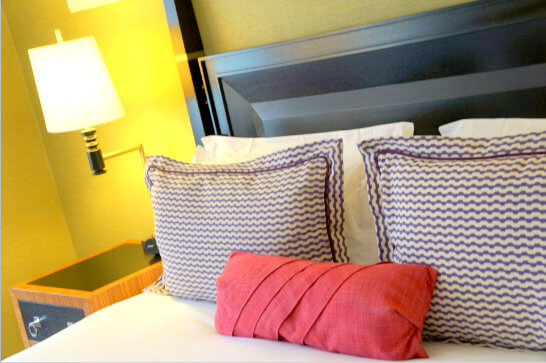 We stayed in a standard double room, and (as you can see) the amount of space you get is just amazing. This is rare for a central London hotel, so didn't go unnoticed. I've stayed in a few hotels in London city centre before I lived here, and never did I get a room that was this big and airy.
After a year of travelling the world – we had our fair share of hotels and room sizes – and this room is definitely one of the most generous space-wise. We actually looked at the floor plan on the fire-escape map (you know the one they stick on the back of the door?) and our room was surprisingly the smallest on the floor… so the other rooms must feel even more spacious than ours did.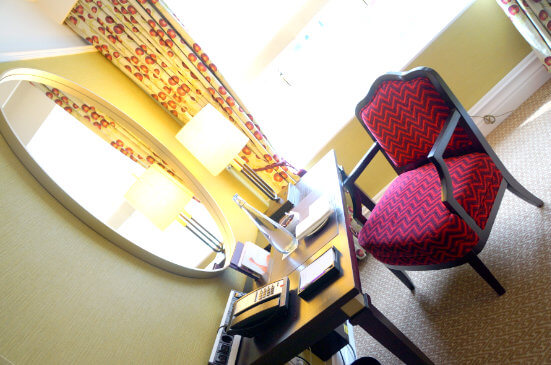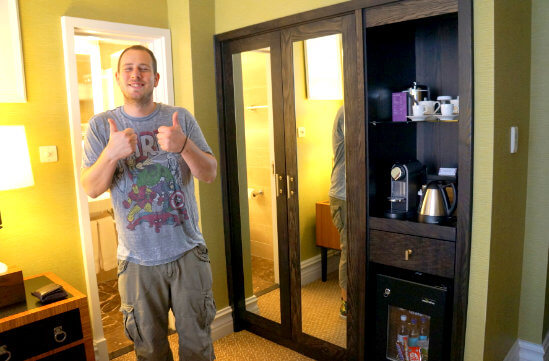 There were lots of cute little personal touches too, which I was entirely expecting – as St Ermin's is a 4* and not a 5* hotel. However, the hotel gives off such a luxury feel, and it really does feel very 5* because of all the details they pay attention too.
This is what welcomed us when we arrived in our room:
As well as some complimentary fruit….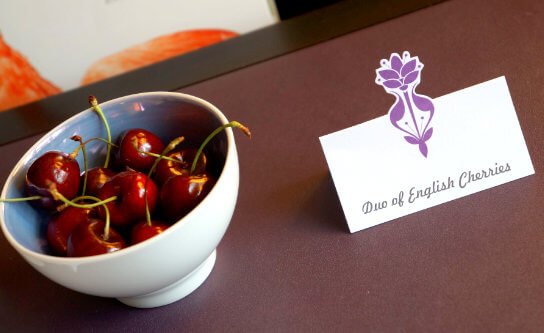 A hand written note from the hotel manager….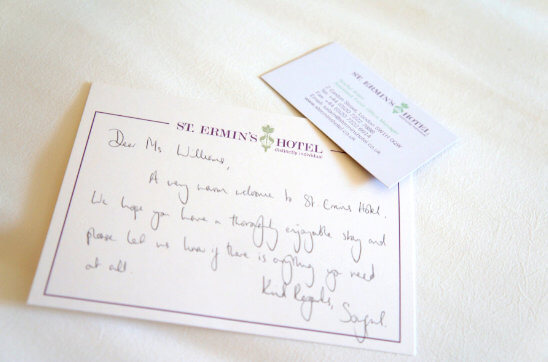 And plenty of plug options for international travellers…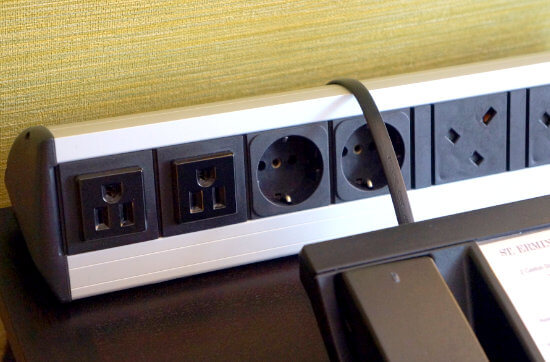 The bathroom gets high marks too. Nice and modern, bright and clean and full of lots of goodies too. Another thing (which is always massively important to me and a girl with long hair!) was the bigger-than-average shampoo and conditioner dispensers. Those tiny little bottles are never enough for me – so this was a pleasant surprise!
Oh and they were White Company too – poshness!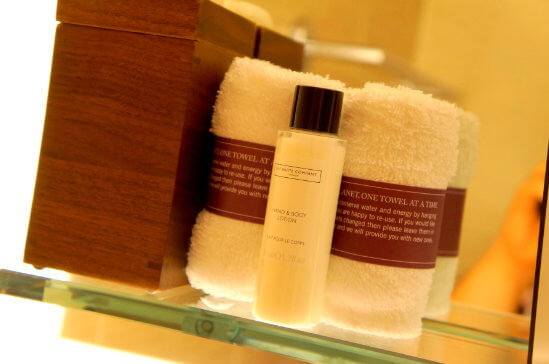 But how does the hotel fare in terms of transport and location?
Well it's about an 8 minute walk (I timed it….) to Westminster Abbey, Big Ben and St James Park. But, saying that, the underground station St Jame's Park is less than a minute's walk around the corner which is probably the biggest selling point of the hotel. After a long day of sightseeing, it's really handy to just be able to jump back on the tube and know you don't have a trek back to your comfy room.
St Jame's park is on the District and Circle lines – which is probably the best line to be on for touristy, sightseeing kind of things. You have South Kensington (for all the big museums), Westminster (for Big Ben and the London Eye), Embankment (for gorgeous views and Covent Garden) and Tower Hill (for the tower of London, Tower Bridge, The Shard…. etc).
On top of all that, just look how romantic the hotel is in the evening….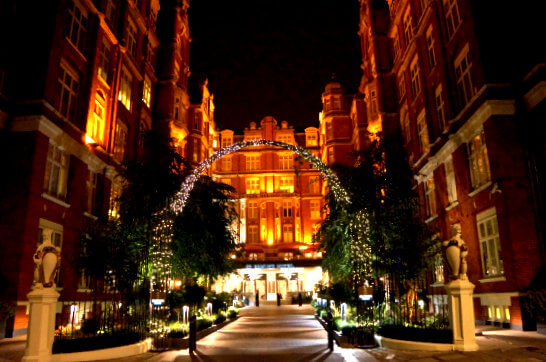 To find out more about the hotel, you can check out their website here…. www.sterminshotel.co.uk
If you have any more questions about the hotel, just let me know and I'll do my best to answer them! 🙂
Did you enjoy this post or find it helpful? If so I'd love if you could spare a second to vote for me in The Cosmopolitan Blog Awards 2014. Just click here to get to the voting site. Thanks a million!