As a girl who grew up in Yorkshire – the elusive 'perfect Sunday roast' is something I'm always searching for in London! In fact, it has been Paddy and I's mission for quite some time to track one down worthy of writing about. On Friday night we totally found that place.
May I introduce you to Roast London.
We've walked past Roast many times as it actually sits right above one of our favourite London spots – Borough Market. In fact, we've actually eaten at Roast's smaller street stall (found just below the restaurant in the market itself) for lunch a few times, each time afterwards, vowing to each other "one day we must go and eat at the actual restaurant' with very serious eye contact and firm nods whilst chomping on our pork and apple sauce sandwiches.
So anyway, on Friday night we finally got to try Roast out, and it totally lived up to expectations (yay!).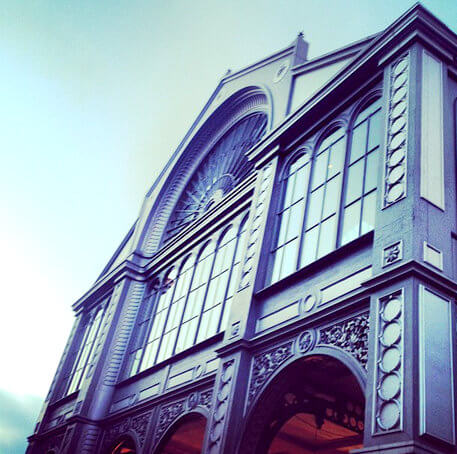 It's pretty hard to miss the gorgeous building, and I've well and truly put Roast into my "If I get married in London – this is probably where I want to do it" list. I'd recommend going in the late afternoon / early evening like we did – because you get to really appreciate the beautiful views from the huge windows. We were lucky to have a window seat ourselves and it was lovely being able to look out over the market below and watch the world go by.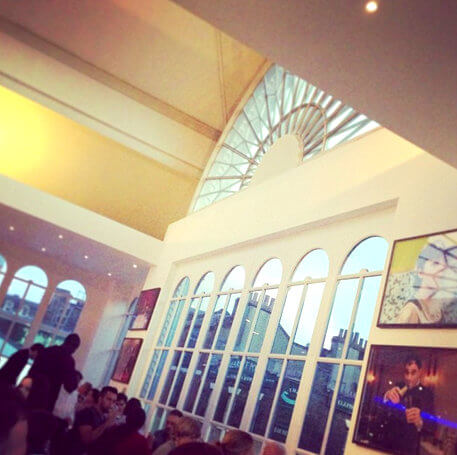 Now onto the important stuff… The food.
All I can say is Wow.
Here is what we ordered to start with:
– Haggis Scotch Eggs (first time I've ever tried Haggis… and it was delicious!)
– Courgette Spaghetti
The scotch eggs were so good, we came straight home afterwards and googled similar recipes to try and make them ourselves. So that's the weekend cooking project taken care of!
For main courses we ordered:
– Roast Beef with Yorkshire Pudding and Roast Potatoes
– Roast Pork Belly and Apple Sauce
I'm sure I don't need to go on and on about how good it was (because there is a photo above which does it more justice than words ever could!) but it was yummy. We were already making plans to go back before we'd even left the restaurant.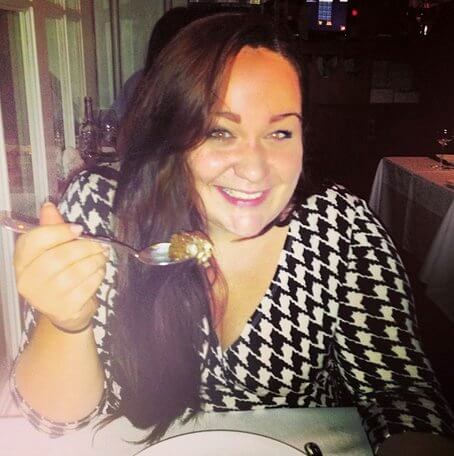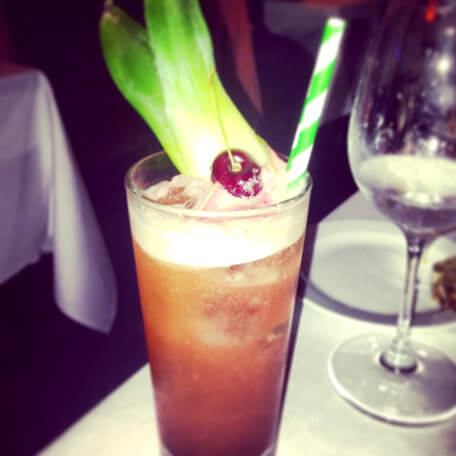 So. If you are in London, and looking for a proper-English, proper-delicious sunday roast dinner then go here. I always tell friends from abroad to try a traditional roast dinner when they come to the UK – so now I'll basically just be ushering them to the front door of Roast.