I'm a massive movie and TV geek, and so is my fiancé (it still feels funny to say that!) so I wanted to make a list of all the movie and TV food locations for next time we visit NYC. So this blog post is part for my future reference – and part for your enjoyment!
Basically these are some of the most famous restaurants in NYC, as mentioned in TV shows and movies…
We've actually already been to a few on this list such as Katz Deli, which has to be one of our absolute favourite food places in the city. The others are places I've remembered from many a time when watching Friends, SatC, Will and Grace (etc) and a bit from research too!
Enjoy!
21 Club
As far as legendary and famous restaurants in NYC go… This place has to top the list for sheer klout. This place first opened as a speakeasy many many years ago, and was also proud to boast regular visitors such as Frank Sinatra, Humphrey Bogart and Joan Crawford (which is a pretty cool claim to fame). It's also (warning… trivia alert!) where Michael Douglas tells Charlie Sheen to have the steak tartare in the original Wall Street movie. 
'21' Club, 21 W. 52nd St.
Katz Deli 
The diner / deli which featured in When Harry Met Sally – and where she famously faked a very loud orgasm right in the middle of the restaurant (video clip here!). Look out for the table where Meg Ryan and Billy Crystal sat and chatted in the movie. (There's a sign in the restaurant that reads, "Where Harry met Sally…hope you have what she had!"). This place actually features in many tour bus routes as 'Most Famous restaurants in NYC' so it's well-known and often jam-packed. 
The food here is AMAZING though so it's win win.
Katz's Delicatessen, 205 Houston St.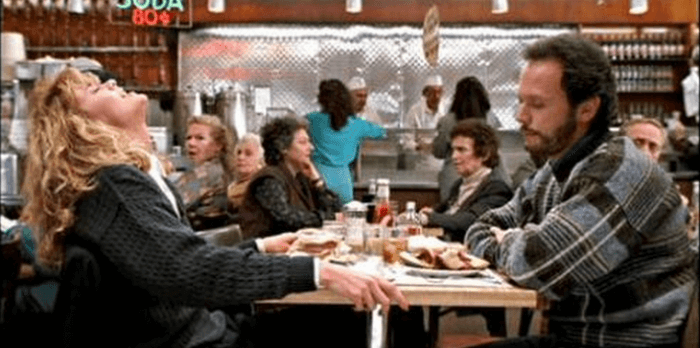 Coyote Ugly Saloon
Coyote Ugly is a classic NYC bar/dirty saloon where you can get cheap drinks and cheap thrills. It was made famous by the movie called Coyote Ugly (hey, go figure!) and is the bar where the main character Piper got her big break. Head here for a wild night, dancing on the tables and numerous shots. Sounds great! 
Coyote Ugly Saloon, 153 First Ave.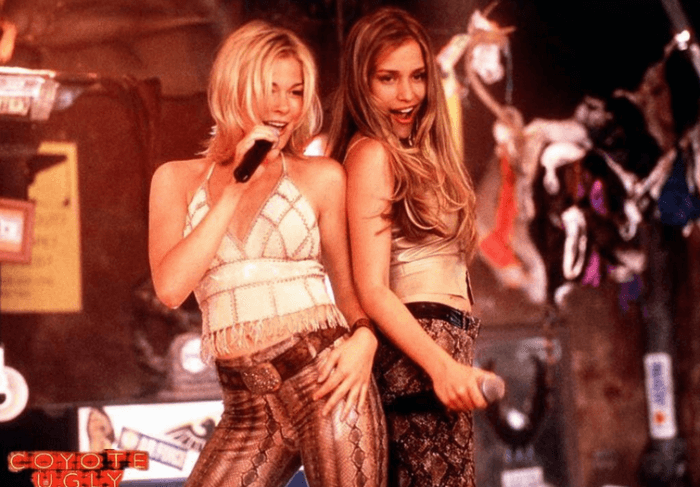 The Rainbow Room 
Mentioned in most NYC TV shows (at some point) as the most romantic spot in the city, this restaurant is a part of the city's history. It's been name-dropped in many Friends episode (which is why I thought of it for this list, as a self-confessed Friends junkie!) as well as King of the Hill, How I Met Your Mother and Will and Grace (a few episodes were even filmed in there). If that wasn't enough, Presidents have eaten there, actresses, actors, singers, you name it.
The Rainbow Room, 30 Rockefeller Plaza.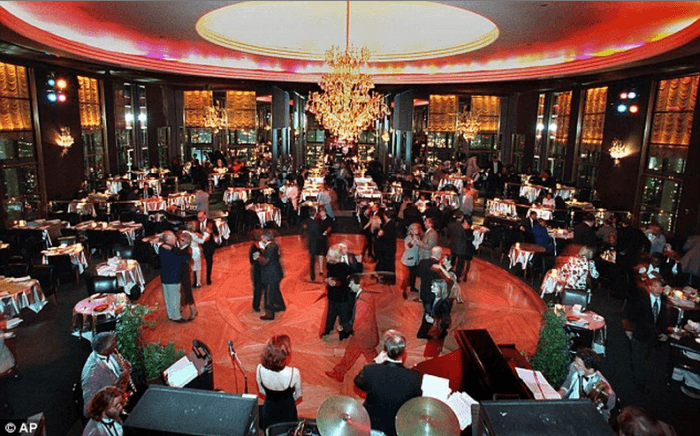 Joe's Pizza, Downtown
The pizza take-out chain has loads of different branches across the city, but the downtown one was where the fictional Peter Parker worked as a delivery boy. You know, before his whole spider bite and superhero thing kicked off. If pizza is your thing, try out Lenny's Pizza (1969 86th St) too, which was featured in Saturday Night Fever.
Joe's Pizza, 7 Carmine St.
Buddakan
For Sex and the City fans (and yes, I definitely include myself in that category!), this restaurant and bar is where Carrie and Mr Big had their glamorous rehearsal dinner before their big day. If you plan on going, make sure you dress up – the dress-code is strict!
Buddakan, 75 Ninth Ave.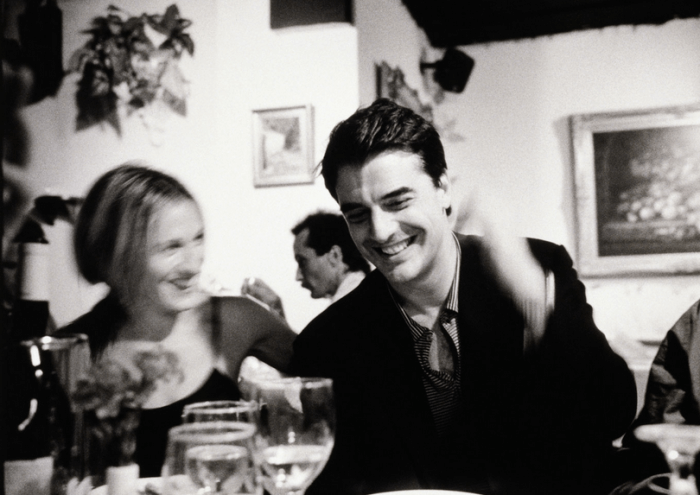 Smith & Wollensky's
This is the steak house that was favoured by Christian Bale's character in American Psycho (you know, the absolutely mental serial killer guy with strangely exquisite taste in fashion, food and interior design) so I guess you can't go much wrong with this place…. Fancy having what he had? Order your steak without hash browns.
Smith & Wollensky's, 797 Third Ave.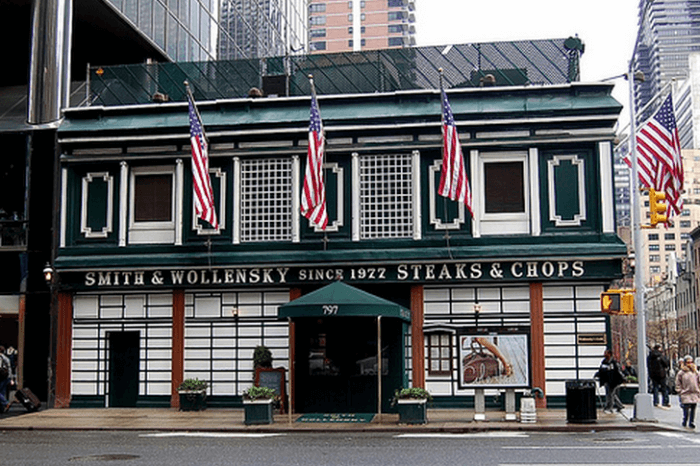 The Central Park Boathouse 
This place has been featured in countless NYC movies and TV shows, and remains one of NYCs most recognisable (and posh!) restaurants. Head there on a summer day to take full advantage – the view isn't quite as good in the middle of winter!
The Loeb Boathouse Central Park, Central Park
Soho House
Made famous by an episode of Sex and the City, where Samantha sneaks in using some random person's membership and then get's thrown out soon after (video clip here!) – this place is one of the most exclusive clubs in NYC. It also has a rooftop pool.
So in short, it's pretty awesome, if you can get in. Which you probably can't.
Soho House, 29 – 35 Ninth Avenue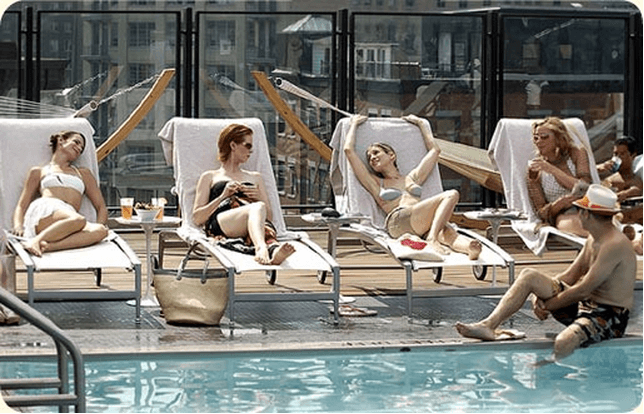 And one place I wish existed but doesn't: Central Perk cafe from Friends. MAJOR SAD FACE.
Got any more famous restaurants in NYC that you'd add to the list? Leave me a comment! 🙂