Hong Kong is every photographers dream. If you love cityscapes, if you love lights and buildings and expansive lanscapes stretching as far as the eye can see, then your camera is going to be permanently glued to your hand the entire time you're here. I know mine was.
I have to admit, one of the main reasons I was so excited for Hong Kong (aside from Sweet and Sour Pork. Nom Nom) was the chances for photos and the sheer amount of photo opportunities I knew there would be. It certainly didn't disappoint (I mean how could it!? Have you seen this place?) and I was so happy with all the images from our time there. There are a few…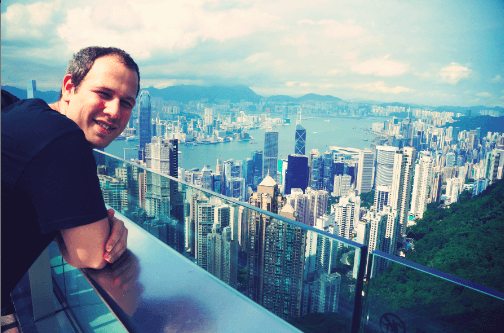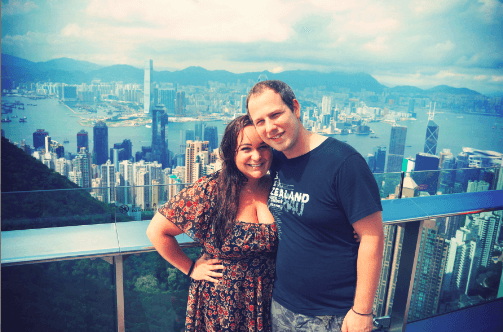 These images were taken atop Victoria Peak, a pretty cool mountain peak (name kind of gives it away right?) that is surprisingly high and actually overlooks all the skyscrapers. To get up there you have to go on this little tram, cable car thingy – which Im not even joking – was one of the most worried I've ever been on public transport EVER.
It's basically like a roller coaster (that's about how steep it is) and you're pinned back against your seat as you slowly climb the mountain face. But you know how in a roller coaster you're all strapped in and safe, in this, you're kind of not. It's a little tram that's 50+ years old, made of wood, on a wooden track, with no seat belts or anything. Which is kind of awesome. But at the same time, I had these terrifying mental images of us rolling back down the huge hill… which I assure you would not have been awesome!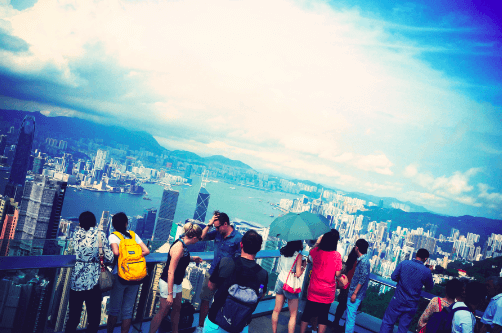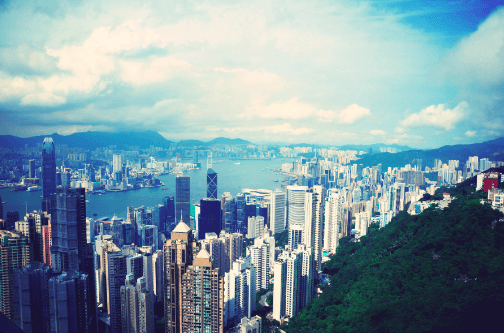 You don't just get great views from the top of The Peak though, you can get some awesome views from The Avenue of Stars too (blogged about here). We were lucky to have the most amazing view from our hotel room too – The Langham Place in Mongkok. Mongkok is a pretty far out suburb, but still classed as central, and you can get to the business district in less than 8 minutes on the MRT train – so for us it was perfect. We got a beautiful room in a beautiful hotel – which we wouldn't have been able to afford if we'd been more central.
And there's no way we'd have got a view this good if we'd been in the middle of the central district….