The next big holiday Pad and I take will probably be our honeymoon… For two reasons mainly. Firstly, this year we're going to be pretty busy attending other people's weddings – which can get pretty pricey and means most of our summer weekends are taken up with hen / stag do's and the weddings themselves. Secondly, we're saving up for a wedding – which of course means that the holidays have to be trimmed down a bit, in order to save up for wedding stuff.
So, know that our next big trip together will be our honeymoon, I'm spending at least an hour a day daydreaming about it and the kinds of places we could go. At the moment, we're planning a mini-moon straight after the wedding, and then a bigger honeymoon (for a month – maybe up to 6 weeks) later in the year.
Here's what I've been thinking for the mini-moon:
Ibiza 
I love the idea of renting a luxury villa in Europe for 5-7 nights and just having some sunshine and an amazing view and a pool (there has to be a pool… extra points for infinity pools!). I know Ibiza has a reputation for being a party island but I've had so many friends and family recommend the island to us now for a more relaxing kind of getaway – that I want to see what all the fuss it about. The areas of Ibiza further away from the party towns look gorgeous, and would be the perfect luxury getaway for a few days straight after the wedding, plus it's only a few hours by plane (so no jet-lag – yay!). I love how close to the sea we can be, the views we'd have are amazing. I've seen some lovely ones and I'm pretty sure I could find our dream holiday villa in Ibiza somewhere.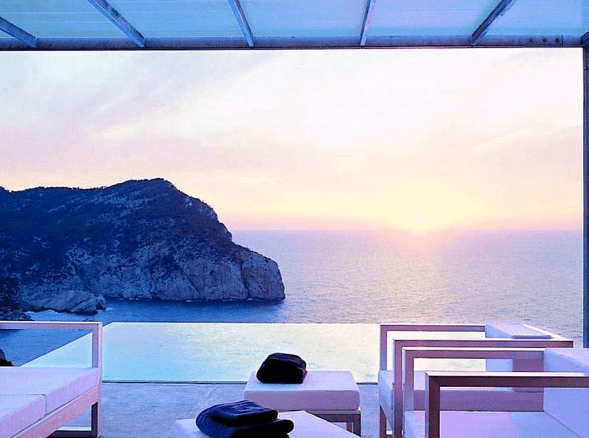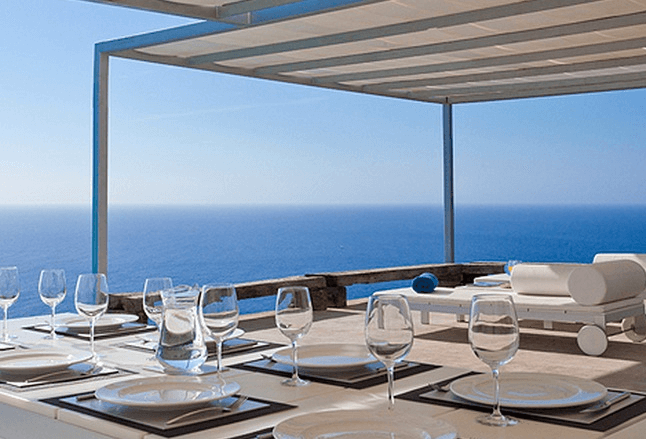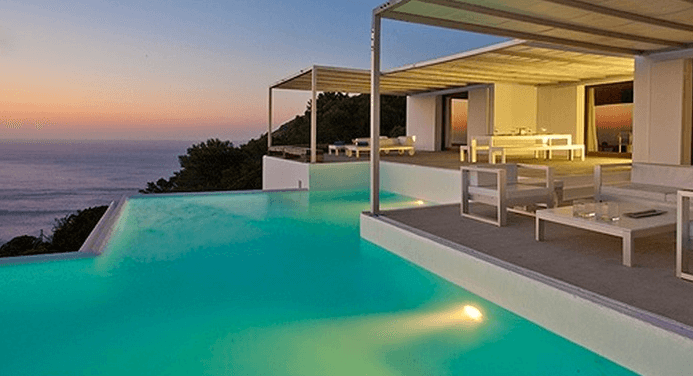 The Caribbean
My other choice for the mini-moon is the Caribbean. Pad and I went for the first time last year (for our friend's wedding!), and loved every second of it. The clear blue sea, the white sandy beaches, the all-inclusive resorts…. we just loved it. You can get direct flights there from here in London, and the packages are really reasonable – so this would be ideal too. It's a little further away, but the all-inclusive deals make things so effortless, that I don't think it'd matter to us too much. I've been looking at holidays to the Grenadines (which is part of the Caribbean we haven't yet explored) and the beaches and sunshine send me right into a daydream.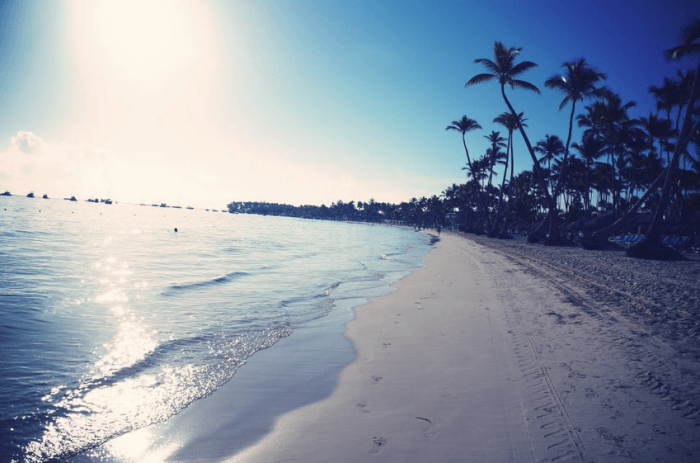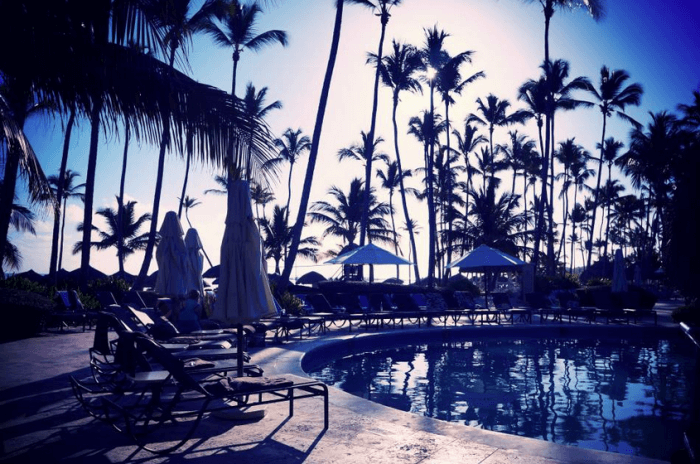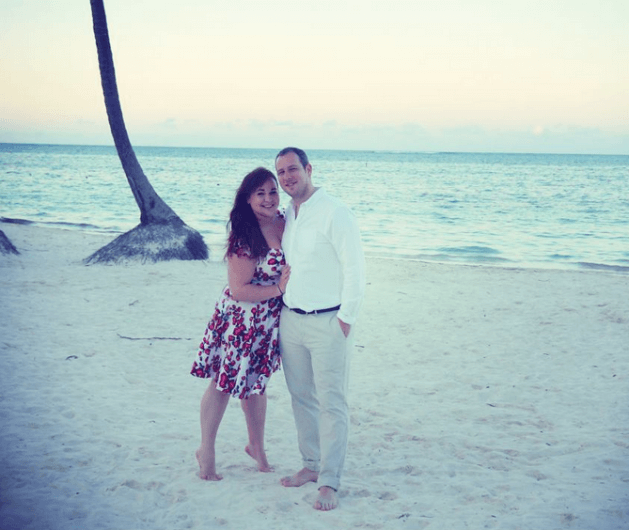 Here's what I've been thinking for the longer honeymoon….
AUSTRALIA and NEW ZEALAND! 
OK, so this bit, we've already kind of decided. Pad and I have a love affair with Australia and New Zealand, and ever since we came back 2 years ago we've literally been scheming about how we can get back there, and when. It turns out, our honeymoon is the perfect opportunity.
I think we'll head over to Sydney first (maybe stopping on the West Coast of the USA on the way) and spend a week or so in Sydney – a city which we both fell in love with back in the day. We'll maybe even try and squeeze in a weekend trip to Hamilton Island too (on the Whitsundays) and do a little reef tour.
After that, it's onto Queenstown, a small town in New Zealand's South Island, where we both lived together a couple of years ago. It's our 'special place' so it'll be awesome to go back and just enjoy the town again. I don't think we'll do much more than that – Queenstown is the place we're really excited to get back to, so we'll probably just spend our time there doing all the things we loved. Like eating at our favourite restaurants, taking walks to our favourite places and just standing in awe at the view!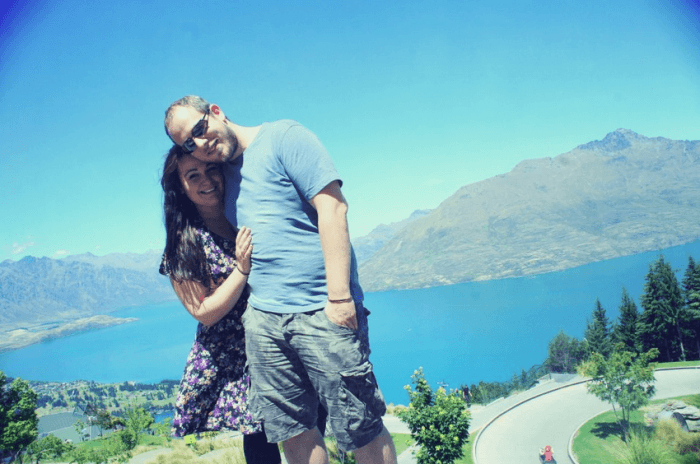 In a dream world….
We'd love to go to Bora Bora for a week or two – but right now that is way way out of our budget. Maybe for our ten year anniversary!? 😉