Did you know there are lots of cruise holidays you can take from within the UK? I always assumed cruise holidays had to be abroad (so you fly to the departure destination) and then board the ship in that country. But – there are cruise ports, where you can actually board the ship from the UK and begin the journey right from your own doorstep.
I'm trying to do a lot to conquer my fear of flying at the moment, but actually, for anyone scared of flying – this would be a really good option for you. It means you literally don't need to step on a plane, and you just go straight to the ship.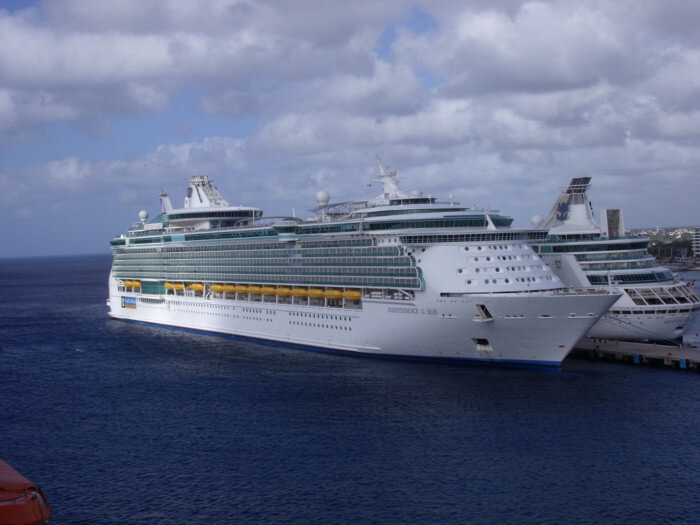 Photo credit: danzil raines
What destinations can you visit?
I did a bit of research around the kind of places a UK cruise might take you, and I found a whole selection of exciting cruises:
Timeless Europe – this route goes from newcastle and takes you via some of the 'classic' european highlights including Belgium, France and Dublin, Portugal, Spain, Gibraltar and Malaga. It's a good all rounder if you like European city breaks, but also like exploring lesser known locations and regions too. You get a good mix of cities, and beaches – and you get a good mix of modern vs historical too.
Photo credit: Rick Ligthelm
Hidden Europe Treasures – this route is great for people who've seen the main European cities, and now want to explore and experience lesser known places, that might ordinarily be a little harder to reach. There are some gorgeous locations on this route, such as La Rochelle in France and Bremerhaven in Germany and Portimao in Portugal. Definitely a great option for a well-seasoned travelled, who wants to see new places.
Baltic Explorer – If you've done the typical beach resorts in Europe and you done Spain, Greece, France (etc) maybe you're now ready to see Northern Europe and explore some places a bit different. The Baltic Explorer cruise is a really good choice as it takes you to all the the highlights in this part of the world. The Baltics are beautiful, so you'll really love it there. You'll get to visit Denmark, Norway, Sweden, Estonia and Russia – so you're really packing in those destinations!
Photo credit: Moyan Brenn
Highland Fling – If you've only got a few days holiday and you haven't quite got enough time for a week or a fortnight cruise, doing a mini one is just perfect. You feel like you've escaped your daily routine, but in reality the cruise is only 3/4 days long. This Scottish cruise is one of those – and you'll get to see some of the highlights of the highlands on this cruise.
Which cruise would you pick from this list?