So… The Cosmopolitan Blog Awards hey?! 
After only a year of travel blogging it was so amazing to be shortlisted for Best Travel Blog, and it's something I am so proud of! First off (let's get the bad bit out of the way first…) I didn't win. But the lovely Jayne from 30 before 40 did win – and she totally deserved it. In fact, all the girls in the travel category would've deserved it – I think we'd have all agreed. It was amazing to be there, supporting each other – and it was kind of a big deal! It's the first time Cosmo have ever included a travel category, so I felt we were there to represent!
So let's start from the beginning…! I've tried to include as many photos as possible to give you a glimpse into the night, as it was lots of fun. I was actually at work during the day, and when I finished at 5.30pm (I got to leave 30 mins early thanks to my lovely boss Sian!) I rushed up the road and had my hair blow-dried super fast. It looked lovely for about an hour – then swiftly lost all shape and style. Sometimes I don't know why I bother! 
But at least I looked presentable for a little while.
When I arrived, I swiftly dropped off my coat and bag in the cloak room (I love it when places have cloak rooms…. kudos Cosmo) and went on the lookout for some bloggers I recognised. You weren't actually allowed to bring a plus one – so it was a great to network and meet lots of new people! I quickly found Jayne and Victoria (other travel blogging nominees) and we started trying out all the cool freebies Cosmo had in store.
There were cocktails (cosmopolitans of course!)….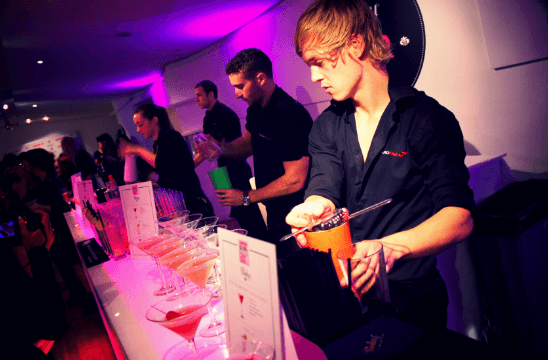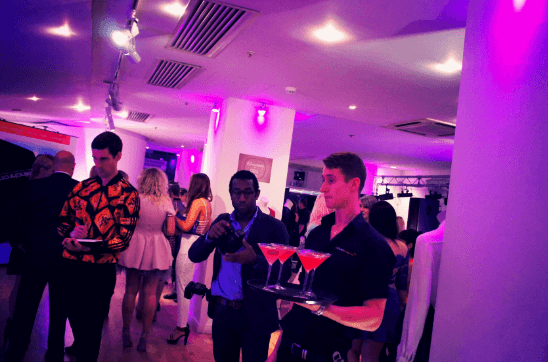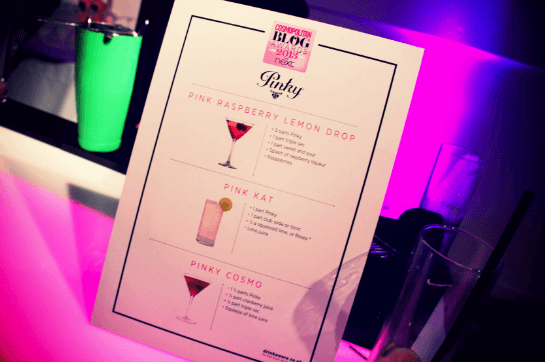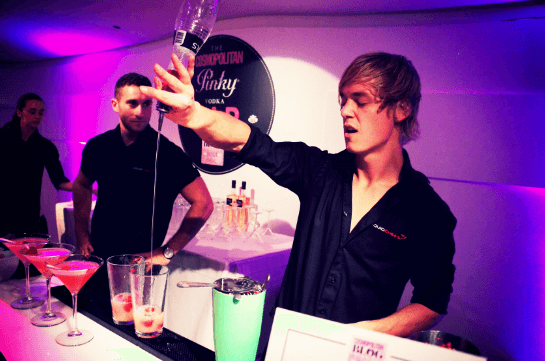 There were free beauty treatments (nails, fake eye lashes and blow drying!)….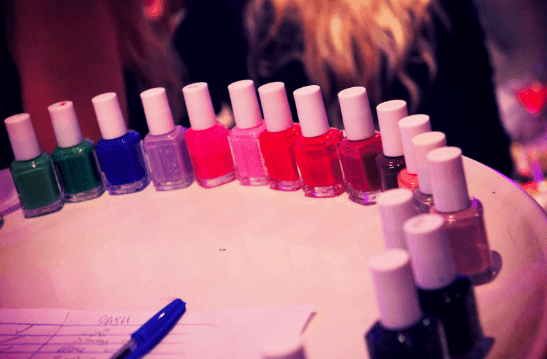 There was a (super fun!) photobooth….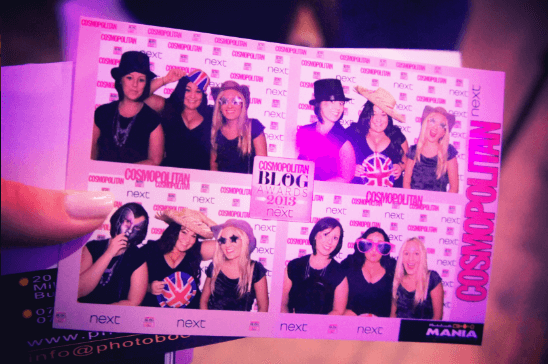 And of course the amazing goody bags we left with too (but I'll get to those later). The nicest part of the night was definitely meeting the other ladies who were nominated, it was so lovely to put faces to names and finally get to meet all these girls who've inspired me for the past year.
Here are some links, if you fancy reading their blogs too!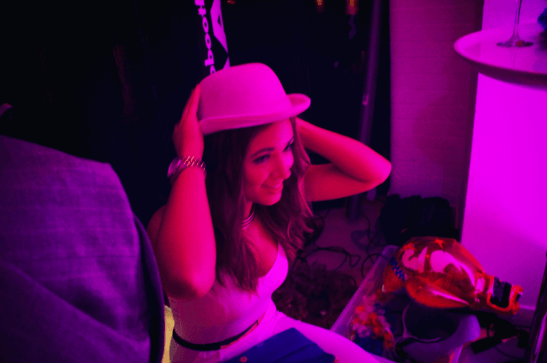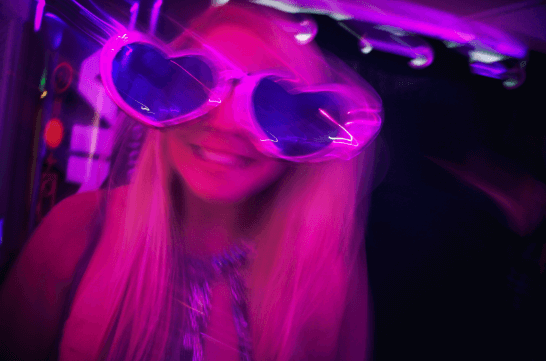 The view on the way home wasn't too shabby either!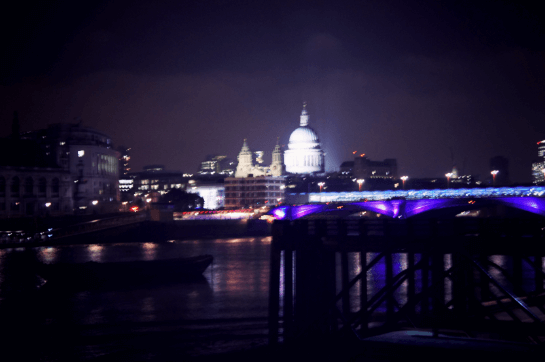 OK. So now onto the exciting bit… THE GOODY BAG! It was so jam packed, I actually got a taxi home (because I didn't want to carry it on the tube…) so that will hopefully put it into perspective. I literally can't wait to try out all the stuff inside…. waiting for the weekend when I can have a proper rumble through it all!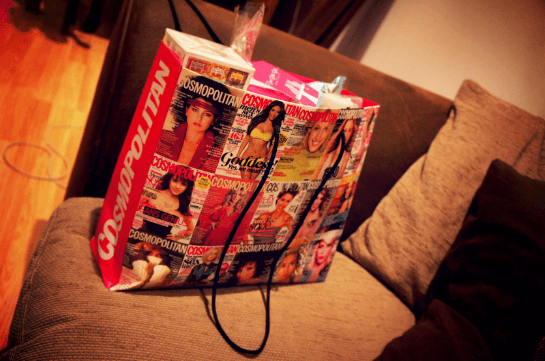 A few things that were included were:
– photo editing software
– Next accessories (hat and necklace)
– posh vodka
– posh soap and bath goodies
– mini speakers thingy
– cookery book
– whitening toothpaste
– fake tan
– fake tan mitten
– boutique necklace
– chocolate
– biscuits
– popcorn
– some posh tea bags
– haircut voucher
– some other stuff I'm sure I'm forgetting!
So that's it! Hope this blog post was as entertaining as the night was! Big thanks to everyone who voted and helped get me to the awards, it was such an amazing opportunity and such a lovely evening. I hope to be there next year too! 🙂
Congrats again to Jayne who won – you deserve it lovely lady!
Did you like the photos featured in this blog post? Don't forget to follow me on Instagram @TheWorldAndThenSome where I post lots more gorgeous photos from my travels!