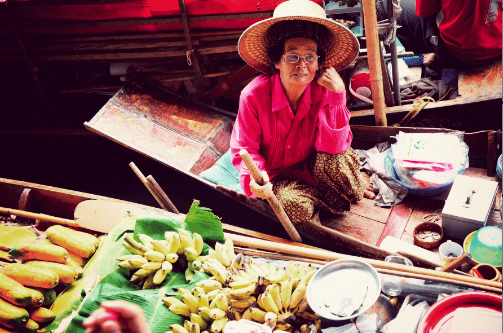 Although many people will warn you off the floating markets in Bangkok – it was one of our highlights from the whole of Asia – so I'd definitely recommend going and seeing it for yourself before crossing it off your list.
Yes, it is touristy. But behind the tourist glaze, there are real Thai people living their everyday lives, and the culture and essence of the original floating markets from way back when is still there. In short, we enjoyed every second. Sure it was a bit busy and a bit chaotic but that all added to the experience, and trust me, you won't experience anything like this anywhere else.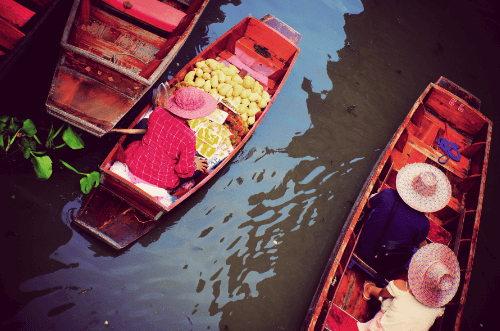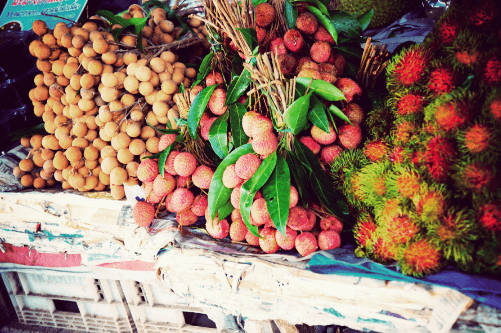 However before I start raving on about how good it was, I should cover a few points which you'll probably want to know before visiting. We booked a day tour with our hotel, The Golden Tulip (who we really trusted) and who equally warned us about the various scams that happen around the area – and how to avoid them, etc, once we arrived.
I'll run through some of them below:
– If you're getting a taxi to the markets (there are a few to choose from, we went with Damnoen Saduak as it's one of the biggest, and closer to the city than others) then make sure you agree on a certain market and on a certain all-day / return fare. Make sure this is for the entire trip and not per person. Be clear and firm, and drivers may disagree with you once you arrive if you haven't sorted this beforehand.
– Be firm with the driver, and make sure he drives you straight there. Many taxi drivers will often take you via shops and tailors where they earn commission is you buy anything, so be clear to him that you want to go direct.
– Many drivers will refuse to take you straight to the market, instead taking you to various piers nearby the market instead. Here, people will try to sell you boat rides to the market, claiming it's the "only way" to get there. THIS IS NOT TRUE. So never opt for these boats. They are often 5x (if not more) the price of the paddle boats you get when you finally do arrive. This is a tourist trap you want to avoid.
– Paddle boats are available really cheap once you finally arrive, so this is really the best option and the nicest one too as it's much more fun and feels a bit more authentic than an engined speed boat!
– Once you're finally at the market (all of the major ones are accessible by road, as mentioned above) you'll notice there are shops on the water (boat sellers) and there are shops in market stalls around the water. Market stalls are always cheaper than boat stalls, so if you really want something for a good price, wait until you're off the boat to buy it.
– Try not to point at things as you go around the floating market (unless you really want to buy it), as the store owners will take that as an almost-sale and pull you into their shop. Also – never take anything from the shop owners unless you seriously want to buy it. Once it's in your hands you essentially signed a contract of sale and they're unlikely to take it back.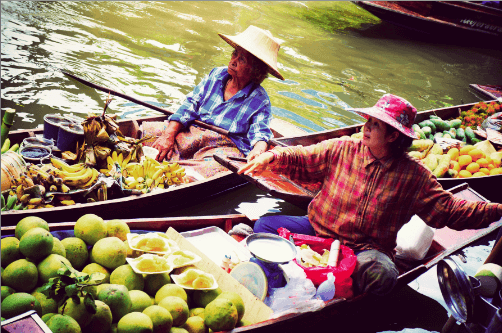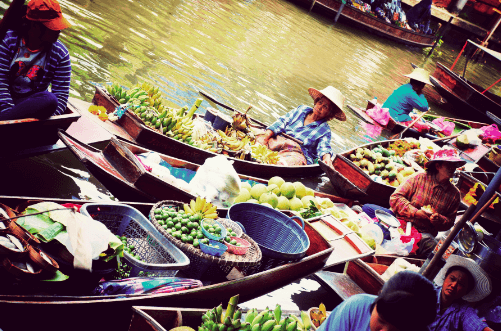 But as long as you're careful and a bit wary of these scams – you'll have the best time. The four of us piled into a little row boat and got a mini tour of the market that lasted about 30 minutes. It was great. Sure, it's a little crowded, and a bit jam packed but seriously – if you take this place for what it is then you're bound to enjoy it. It's such a unique experience.
Personally, I just loved seeing all the characters. These women who paddle their boats all day in the heat, are incredible. Some were like 90 years old…. and I just couldn't help but have absolute admiration for them. The women sell all kinds of thing, from souvenirs and craft items, to clothing and food. Lots of the food is actually cooked right there on the boat.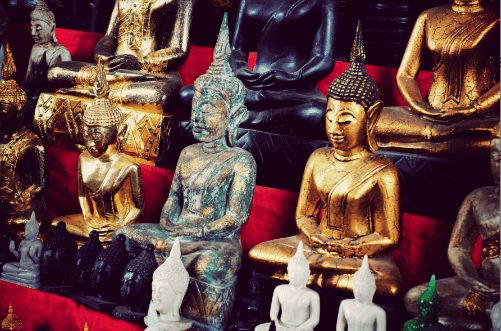 You don't have to be on the boat to buy stuff!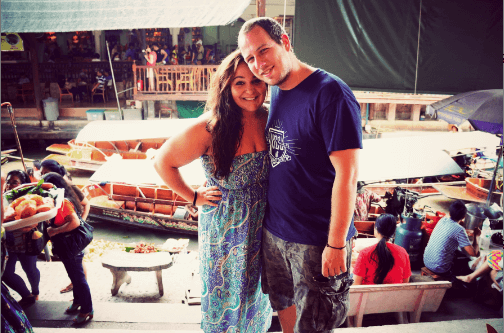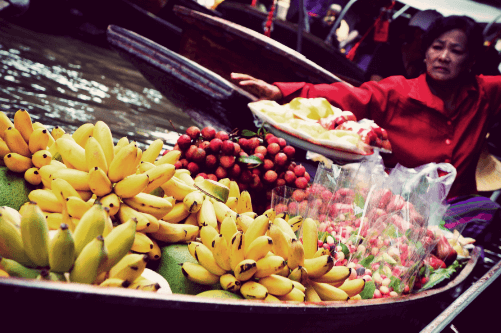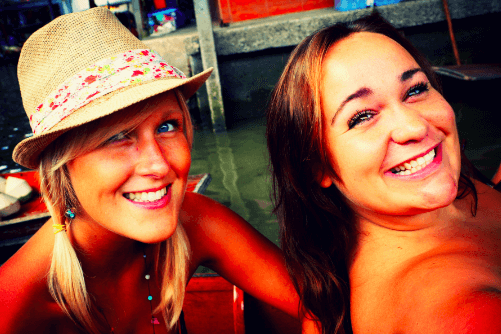 Another tip? Take light clothing, as being outside for this long can get pretty hot. Obviously, the floating markets are air-conditioned so you'll want to stay as cool as possible. We took to bringing a little flannel out with us to dab our foreheads when the heat got a bit too hot! Oh, and water! Bring water. Lots of it!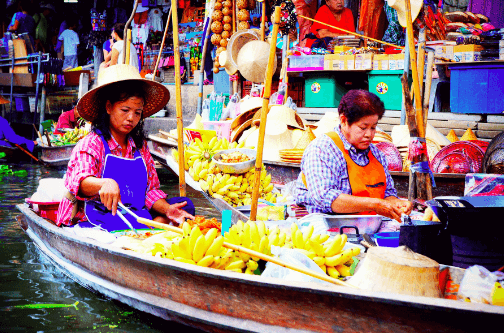 Have you been to the floating markets in Bangkok? Would you recommend any other tips for people visiting?
Did you enjoy this post or find it helpful? If so I'd love if you could spare a second to vote for me in The Cosmopolitan Blog Awards 2014. Just click here to get to the voting site. Thanks a million!