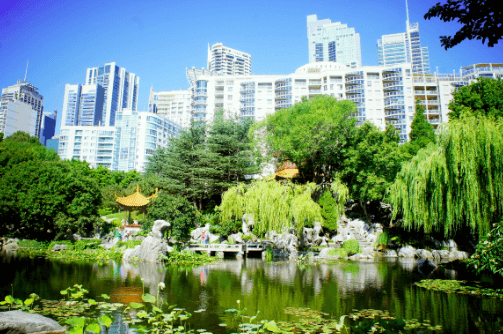 When we first visited Sydney over New Year, whilst we both loved Sydney neither of us fell in love with it, not as much as we have with other cities like NYC. This time however, when we stopped in Sydney for a few days – we both realised just how much we adore it here.
Sydney is fantastic. 
I've heard people say that Sydney doesn't have soul, and that it's quite a plastic city – simply putting on a show for tourists and the like. And yes – whilst there are some places that the travellers and tourists seem to flock towards – for me this doesn't detract from the magic and the the beauty of this city. I'm now looking at Sydney as somewhere I would seriously consider living, I love the atmosphere, the people and just everything really. I'm sold on Sydney!
So why do I love it?
1. It feels safe
As a female, it's nice to be able to walk around a city during daytime and night-time and feel safe and relaxed. In Sydney I've never felt unsafe. First we were in Kings Cross (which is notoriously a bit of a dodgy area) and yet I never felt threatened or uneasy. Our second time we stayed in the centre of town (near Chinatown) and I felt exactly the same. Whilst I'm sure there are probably some areas of Sydney I would want to avoid, as it's usually the case with all cities, so far I haven't felt unsafe in Sydney and that's a big plus point for me. In Melbourne (where we were before Sydney) I didn't feel this safety at all, in fact several times in Melbourne I found myself clutching on Pad's hand a bit tighter because there were some questionable characters nearby. I mean, I've lived in London for 3 years – so it's not like I'm not used to a few odd people on the street either, it's just in Melbourne I felt a little more uncomfortable with it than I have in other cities. I just didn't feel as safe or protected there.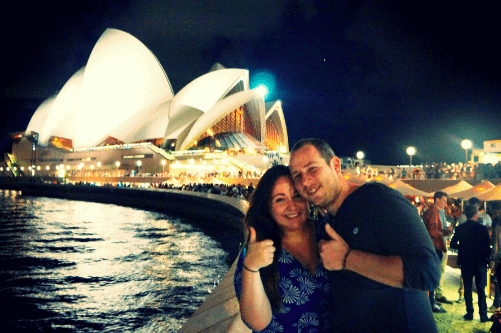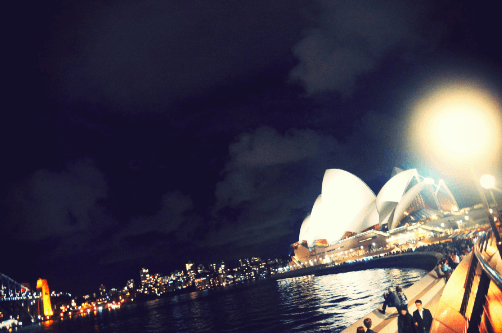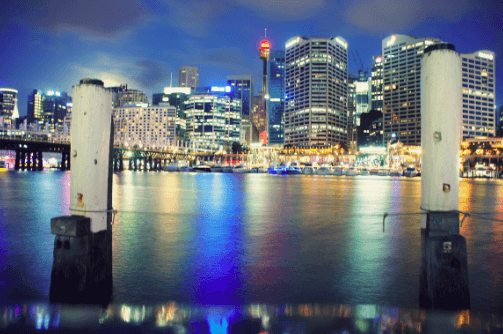 2. The people
People in Sydney are friendly and nice. Sure, they're not "New Zealand" or "Canadian" friendly (seriously, two of the nicest, friendliest nationalities I've come across) but for city folk they sure are welcoming and lovely. In London you feel a bit shunned and shoved a lot of the time, and whilst Sydney is busy and it's a big city full of people living a city life – it's not a push and shove culture. People are busy but they're still nice. I like that.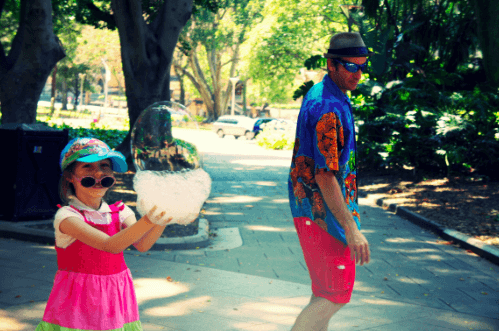 3. The culture
We found some lovely bars and restaurants whilst in Sydney – and unfortunately left with a few we hand't managed to get too. Mamak – we are coming for you next time. I love the bars in the Harbours (Darling Harbour was a lovely place to sit with a glass of wine as the sunset) and I love the quirky nightlife and pubs in the outer suburbs too. Another great plus point? Even though the prices can be ridiculously high in Sydney, if you can catch Happy Hour you can grab a major bargain usually. Also – the city is just gorgeous to walk around – if that's all you feel like doing. Some of my favourite moments were just sitting around on a bench near the Harbour Bridge people watching.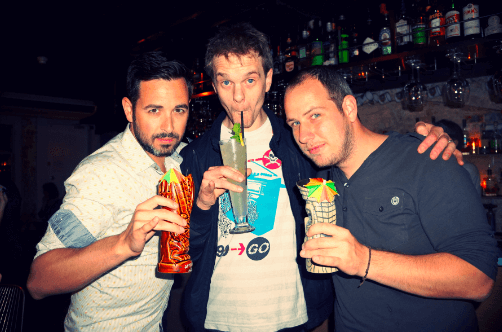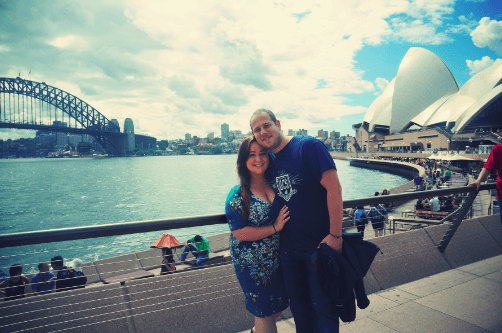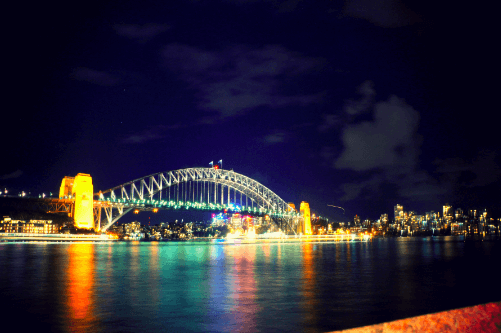 4. The Beaches
There are loads nearby, and I love the idea that you can live in a big cosmopolitan city – but escape to the beaches at the weekends. And it's not like in London when you're escaping to Brighton Beach (a pebble beach, which is usually rainy) – you're escaping to gorgeous big sandy beaches with surfers and shops and trendy bars. All within 15-30 minutes of the city on public transport. My favourite was Bondi Beach as I love the grassy slope and how absolutely huge it is. But Manly and Shelly Beach are always a safe bet too.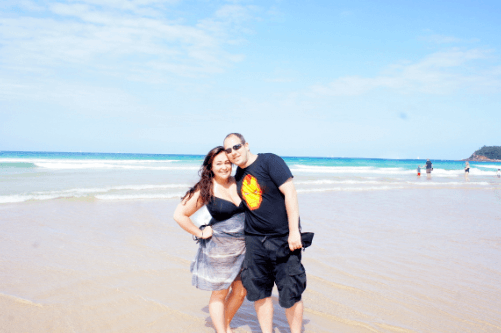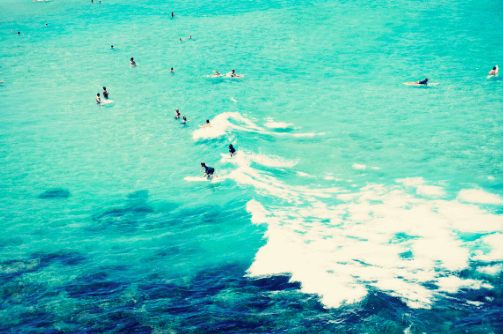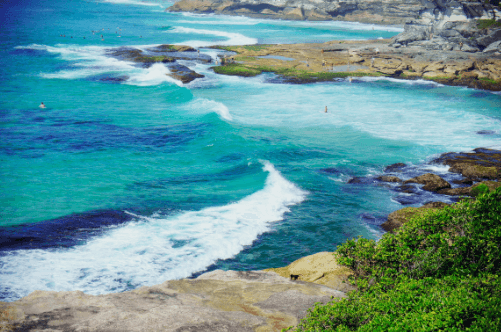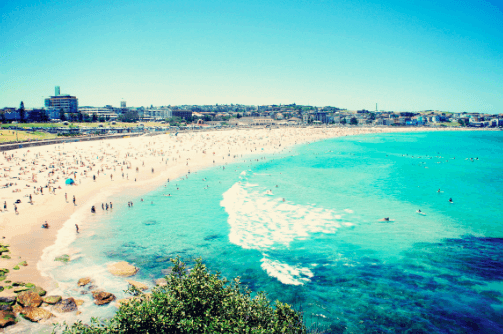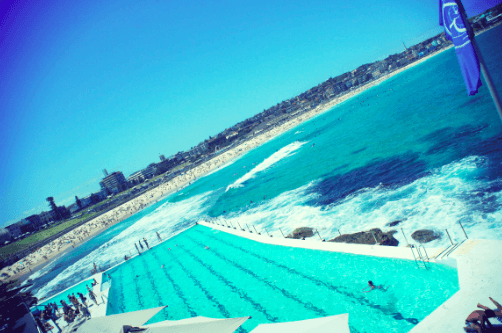 5. It's FUN!
There is so much to do here and it's a fun place to be! We loved Luna Park, we loved the iMax (we saw Jurassic Park there!) we loved bar hopping, we loved beach hopping – we loved the food and everything else. Sydney is in no way a dull city – it's the kind of place that always has some event going on and something to take part in. Plus, if you ever did get bored there is a huge domestic and international airport (with hundreds of destinations) waiting to take you somewhere for the weekend.